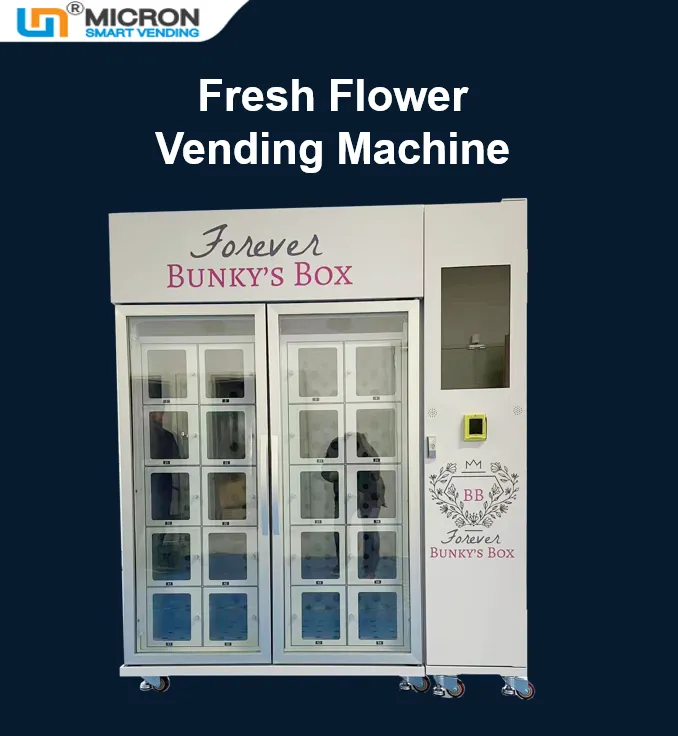 Title: Why You Should Invest in a Flower Vending Machine
Introduction: When we think of vending machines, we often think of snacks, drinks, and maybe even personal hygiene products. But there's one type of vending machine that's often overlooked: the flower vending machine. In this article, we'll explore why you should consider investing in a flower vending machine.
Section 1: The Rise of the Flower Industry The flower industry is growing rapidly, with the global market expected to reach $68.3 billion by 2027. In addition, the pandemic has led to a surge in demand for flowers, as people look for ways to brighten their homes and express their love and appreciation for others. By offering a flower vending machine, vending machine distributors can tap into this growing market and provide a convenient, 24/7 option for customers to purchase flowers.
Section 2: Convenience and Accessibility One of the main advantages of a flower vending machine is convenience and accessibility. Traditional flower shops have limited hours and may be located in inconvenient locations. With a flower vending machine, customers can purchase flowers at any time of day, without having to worry about store hours or travel time. This makes it a great option for busy professionals, people who live in urban areas, and anyone who needs a last-minute gift or gesture of love.
See below video, how this guy buy nice gift in the mid-night.
Section 3: Customization and Personalization A flower vending machine can be designed to offer a wide variety of flowers, from roses and lilies to sunflowers and daisies. This allows customers to choose the flowers that best fit their needs and preferences. In addition, the machine can be programmed to offer different sizes and arrangements, from a single stem to a full bouquet. This level of customization and personalization can help set your flower vending machine apart from traditional flower shops and increase customer satisfaction.
Check below video for a smart flower vending machine, which is with cooling system that able to keep the flower fresh, The locker section to put flower can be customized to suit all kinds of flower. What's more, it come with smart vending management system, you can check real time sales/inventory from mobile, it come with a touch screen, you can upload flower detail information, you can upload video/picture of the flower to attract the customer.
Vending locker in the fridge, keep the flower real fresh.
Interested to know more? Flower vending machine product details link:
//www.micronvending.com/cooling-locker-flower-vending-machine-22-inch-touch-screen.html
Section 4: Low Overhead and Maintenance Costs Compared to traditional flower shops, a flower vending machine has lower overhead and maintenance costs. There's no need to pay rent for a physical storefront, hire staff to handle sales and customer service, or spend money on expensive displays and decorations. In addition, maintenance and restocking can be done quickly and easily, without the need for specialized training or equipment. This means that a flower vending machine can be a cost-effective and profitable investment for vending machine distributors.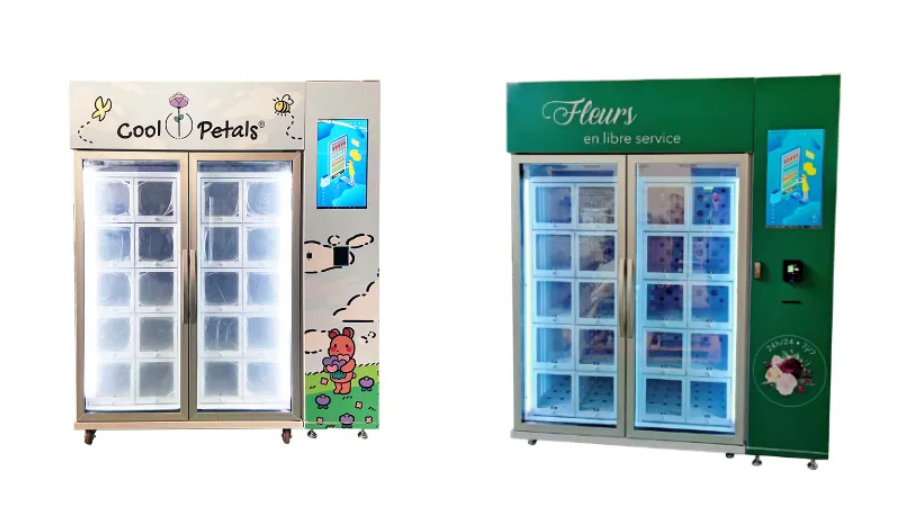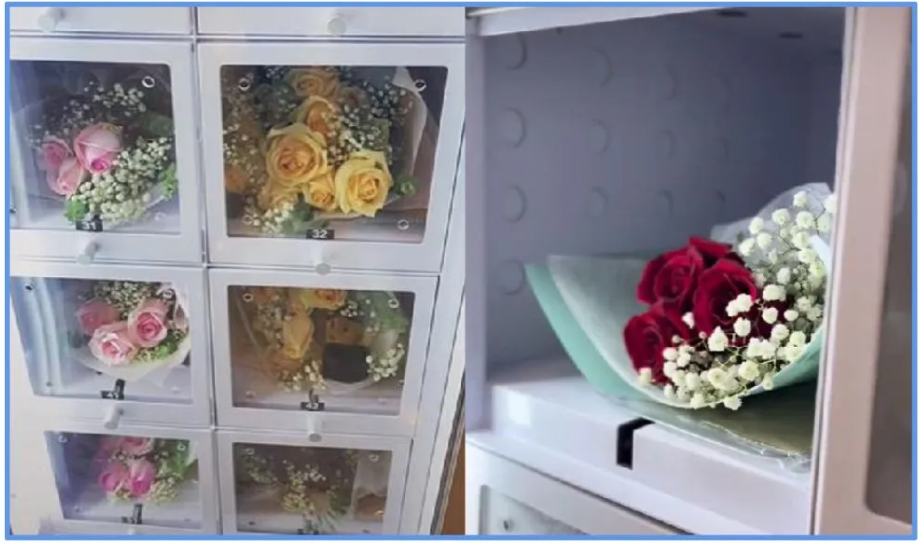 Conclusion: In summary, a flower vending machine can be a great addition to any vending machine distributor's product line. With the growing demand for flowers, the convenience and accessibility of a vending machine, the ability to offer customization and personalization, and the low overhead and maintenance costs, there's a lot to love about this innovative and profitable vending machine. So why not invest in a flower vending machine today and see the benefits for yourself?