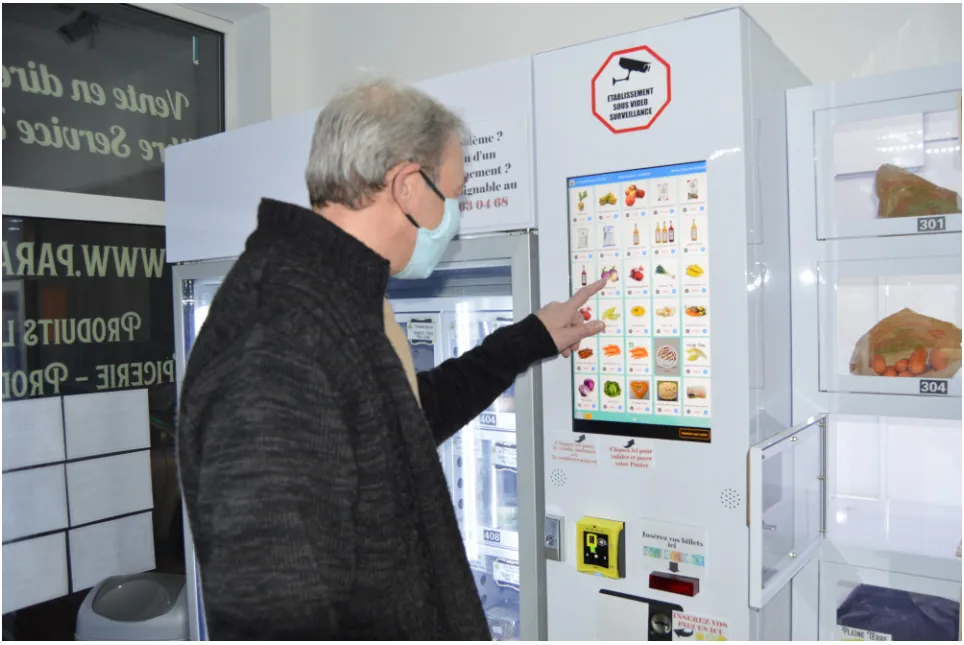 Vending machines are mainly produced by factories in China, US, Euro, Japan.

So amount all these vending machine factories. We have 3 reasons for you, why China.

1. China market is becoming the world biggest vending machine market. Huge demand for vending machine enable China vending machine factory to grow fast, bigger production capacity means lower product cost.

2. China start to produce vending machine late but start with IOT technology. The most advanced IOT technology in vending industry is in China. 70% China market vending machines take only QR payment. 40% vending machine accept face ID payment. 80% vending machine connected to cloud server which support remote control and real time data. OTA upgrade supported. So new features can be used for old vending machine.

3. Various of ending solutions available. Fresh fruit, flower, cosmetic product, advertisement demand, farm produce, toy, clothing, gift dispensing… all kinds of product you may find a vending solution here in China. It's not so difficult to get a customized vending solution.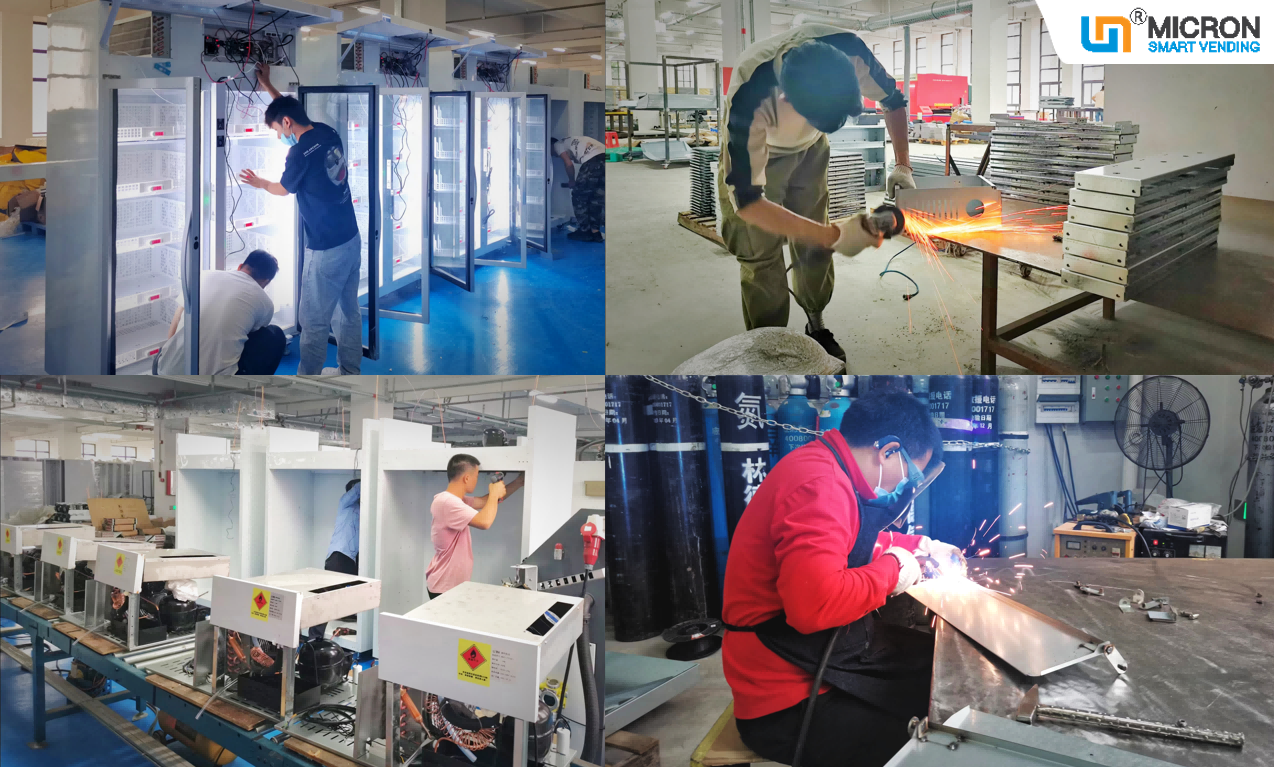 Then, it will be 9 reasons, why you should contact Micron Smart Vending amount all the China factories.

1,Micron Smart Vending is China top 3 vending machine manufacturer and exporter. 8 years experience, exported to 50 countries, 30,000 machines in operation in the field.

2. Advance smart vending system. Support remote control and real time data. Remote on/off cooling system, led lighting, LCD screen, remote adjust temperature. Real time sales data, inventory data check from mobile, remote upload advertisement supported.





3. The refrigerator has good thermal insulation performance. Integral polyurethane foam, one-shot molding. Many factories are still using spliced ​​fridge.

4. One year warranty, free spare parts ship by air if need. Tech support requirement replied within 24 hours.
For our aftersales service introduction, plesae refer to below article:
Micron Smart Vending after sales policy.

5. Vending machine glass door is full glass. Beautiful and good sealing. Most other supplier still half glass, half metal.

6. Accept customization. We can make vending machine per your request.

7. Smart fridge vending machine technology NO.1 in China. The smart fridge vending machine is regard as a new trend in vending business, which is becoming popular with lots of advantage. For detail introduction, you can refer to below article.
Why smart fridge is it better?
8. Sales team speak fluent English, fresh.10 years + international trade experience. Make sure your needs are fully understood. Ensure service quality.

9. 200 videos for product introduction, operation instruction. Clear user manual. Make sure you know everything needs to run the vending machine. Buy new vending machine, check China factory. Micron Smart Vending, looking forward to become your long term vending machine supplier.

Our Youtube channel:
//www.youtube.com/channel/UCCoR1uMn6lztRmoc7EmUFiQ/videos

Contact us now for a proposal base on your vending business plan!
Email: nate@micronvending.com