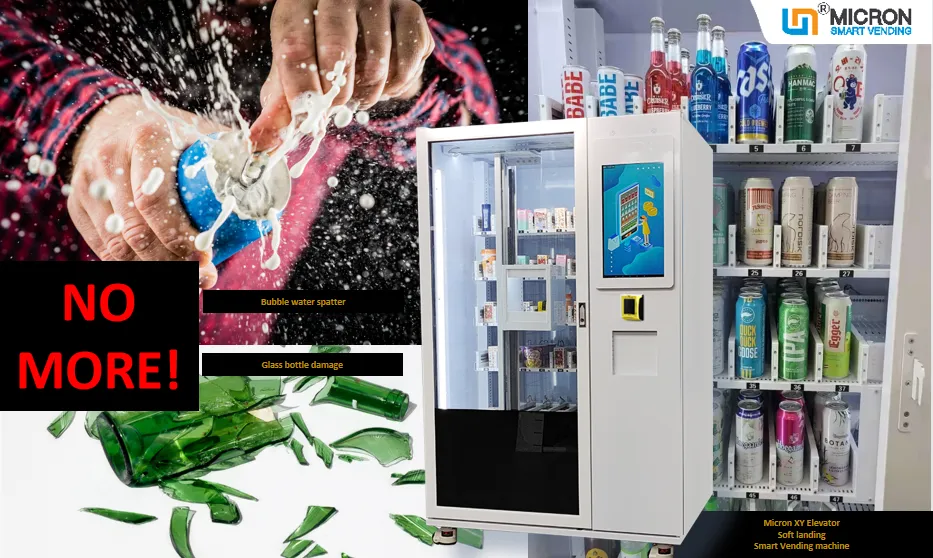 1. First
you
 have to decide what products
you
 sell 
before you choose a specific
 type of vending machine.
We all know that the common vending machines on the market include beverage vending machines, snack

&

drinks

 vending machines, as well as coffee machines, ice cream machines, and fresh

 fruits and vegetables

 vending machines. Therefore, you need to choose different types of vending machines 

to sell different products. You can use the vending machines with spiral spring slot to sell

regular products such as snack

&

plastic bottle

drinks 

or vending machines with elevator system to sell

 fragile products

such as skin care items, glass bottle beverage, egg, etc in order to

 reduce the damage of the goods

.

 The number and the dimensions of the slots can usually be customized as per product size if you want to put various of products for selling in one vending machine.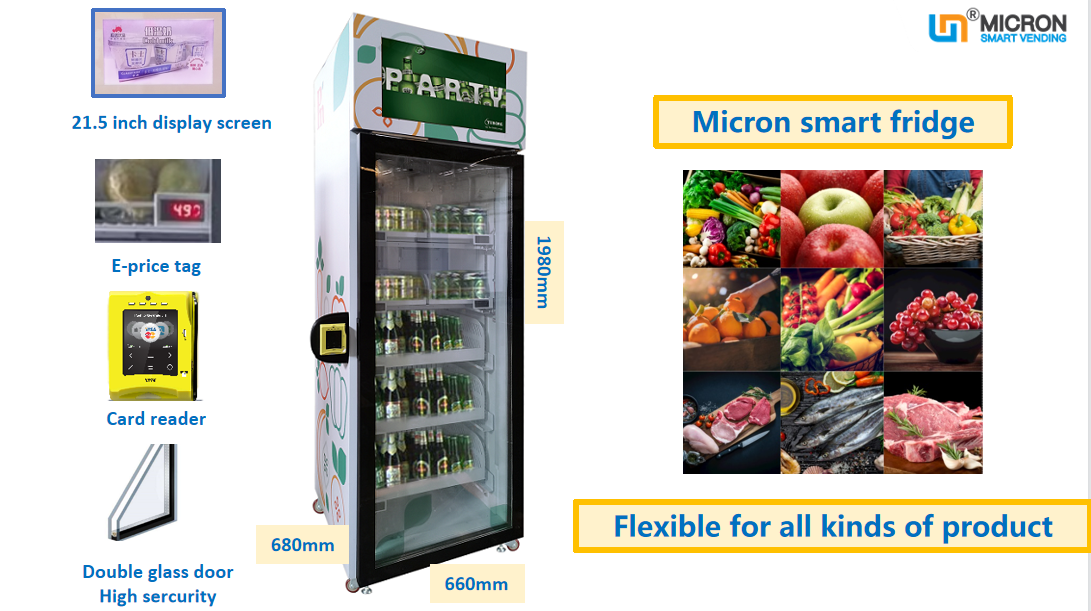 2. After
deciding on
 the type of
the
machine,
you then
choose the size of the vending machine.
Different vending machines come in different sizes. Common vending machines 
with spiral
spring
have 36, 48, 60 and 72
slots
. If
the slots or space inside the machine is not enough for selling all of your products
,
you
 can 
ask the manufacturer to
 add a sub-cabinet
or choose a
combo
vending machine.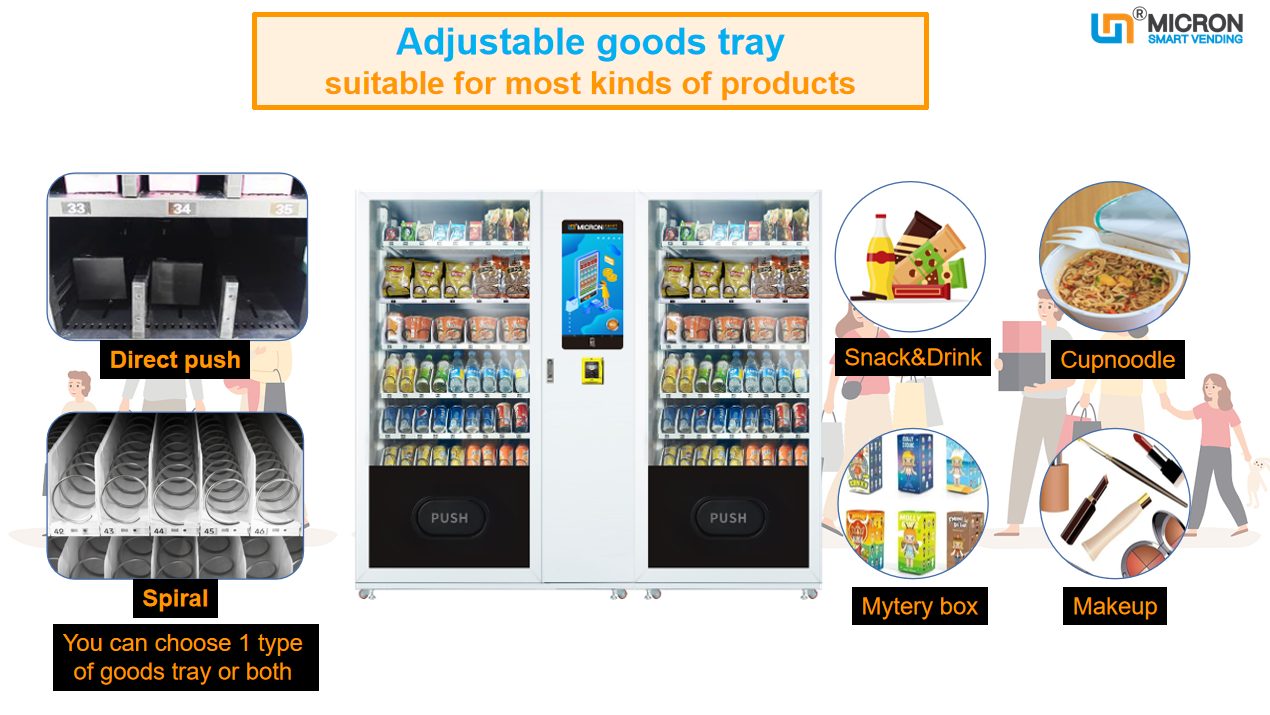 3. 

Due to the small footprint and strong applicability of vending machines,

the

 locations are not as restricted as physical stores.
You can focus on locations with a lot of traffic, such as stations and hospital

s

 and closed locations such as factories and schools 

to have the

 fastest, stable and sustainable 

investment payback.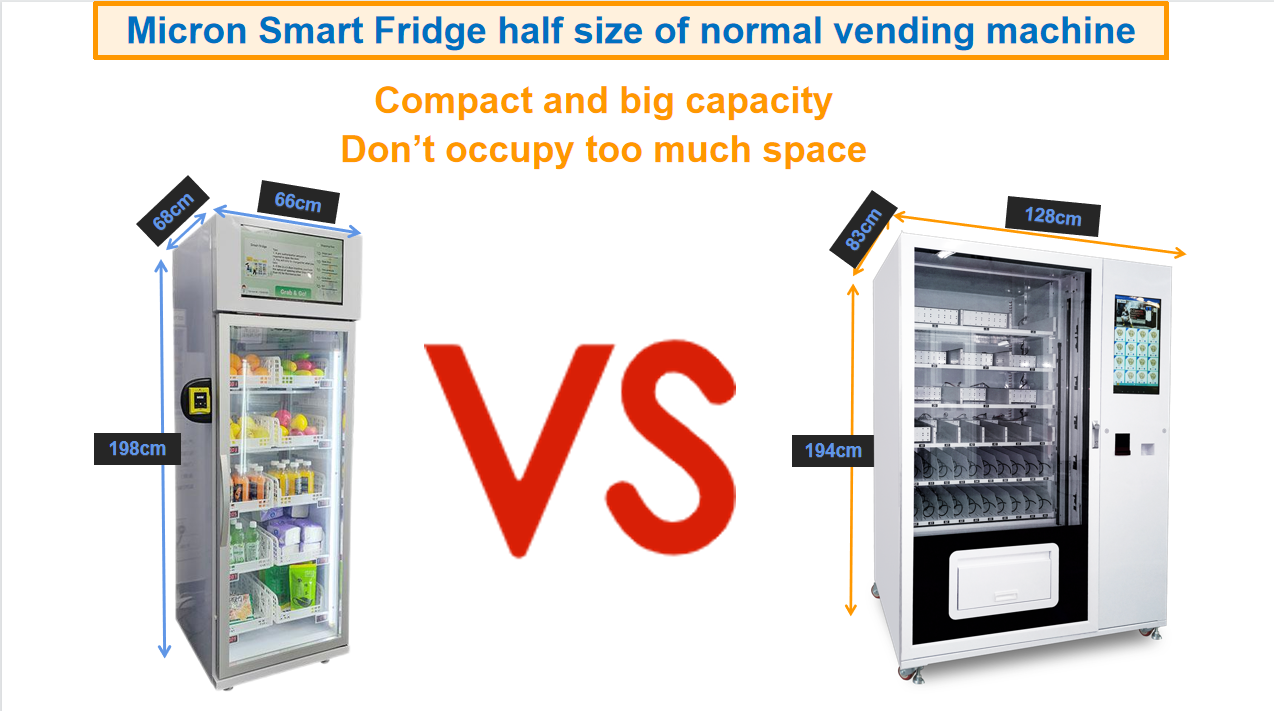 The first thing to consider for 

choosing a

 automatic intelligent vending machine is

its

 stability. When choosing a smart vending machine, you should know more about the team members of the manufacturer, and
what is their
 hardware quality
?
 Does the software come from the manufacturer? How many people are in the technical team? Taken together, these
questions
show how stable the
manufacturer
'
s
 machines are, and how controllable the vending machines are when making mistakes. After confirming the
stability
 of the smart vending machine, the business chain will run stably
once the investment in the vending machine is made
.
Another
important thing to consider 
is
 the replenishment. If the replenishment is too frequent, it will affect the normal work and operation of the vending machine
s
. In addition, you can
clearly see whether the vending machine needs to be replenished
 by using the cloud-based intelligent software
, which can help operators to operate better and win better profits for their partners.

If you want to start your vending business, please contact us for your best solution.