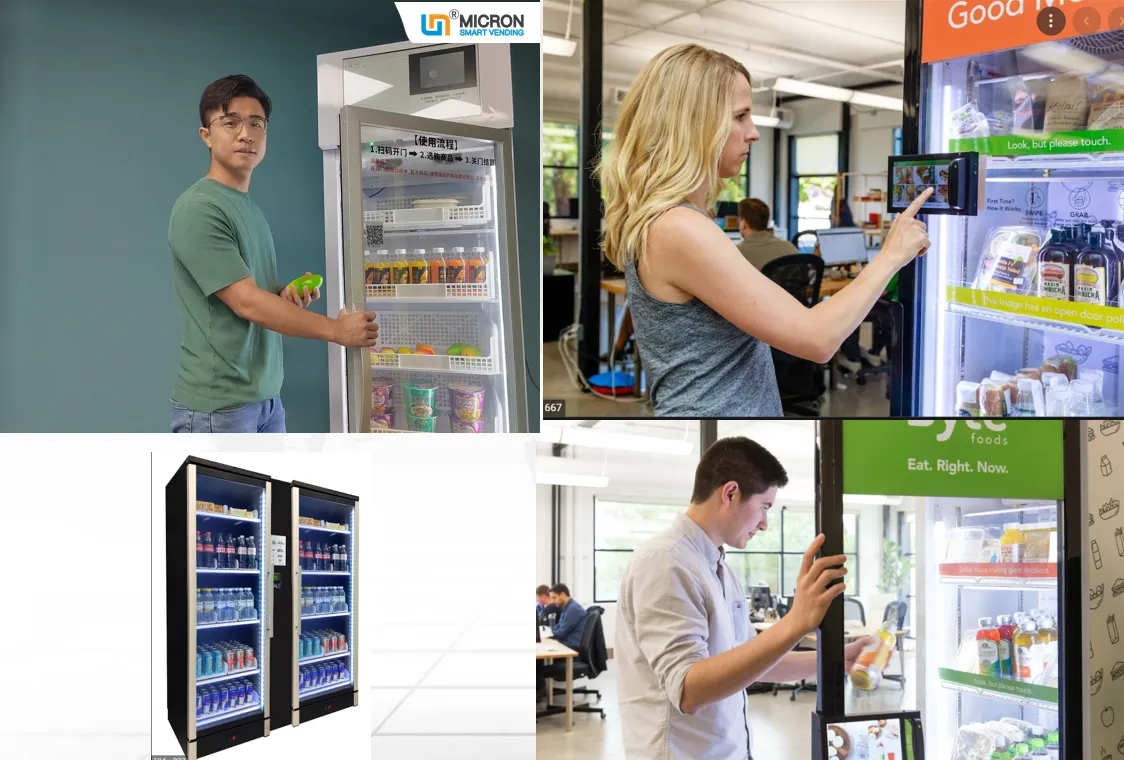 Are you still using traditional vending machine? How vending business can be more profitable? How to make your work easier? How to provide better experience to the customer?

The answer to above questions is to use intelligent vending machine.  

What is Intelligent vending machine?

It's vending machine + IOT technology.

What can Intelligent vending machine do?

Intelligent vending machine can do below, and more, Helping vending machine operator to improve efficiency and reduce costs.

1. Real time inventory data can be checked from mobile.
2. Remotely on/off the cooling system/screen/led light.(Save energy at night).
3. Can see how much electricity the vending machine uses from mobile.
4. Can change price, product picture from mobile.
5. Can upload advertisement to the machine screen remotely.
6. Can check sales report per month, week. and can see real time sales data from mobile.
7. Customer can buy multiple products at a time.
8. Can upload up to 10 pictures for one product, so customer can see the product detail and specification.
9. Can monitor the status of each machine from mobile, if the machine is fail, you will find it fast and go to check.
10. Flexible APP setting, such as change language, display sold out, upload company logo and service number.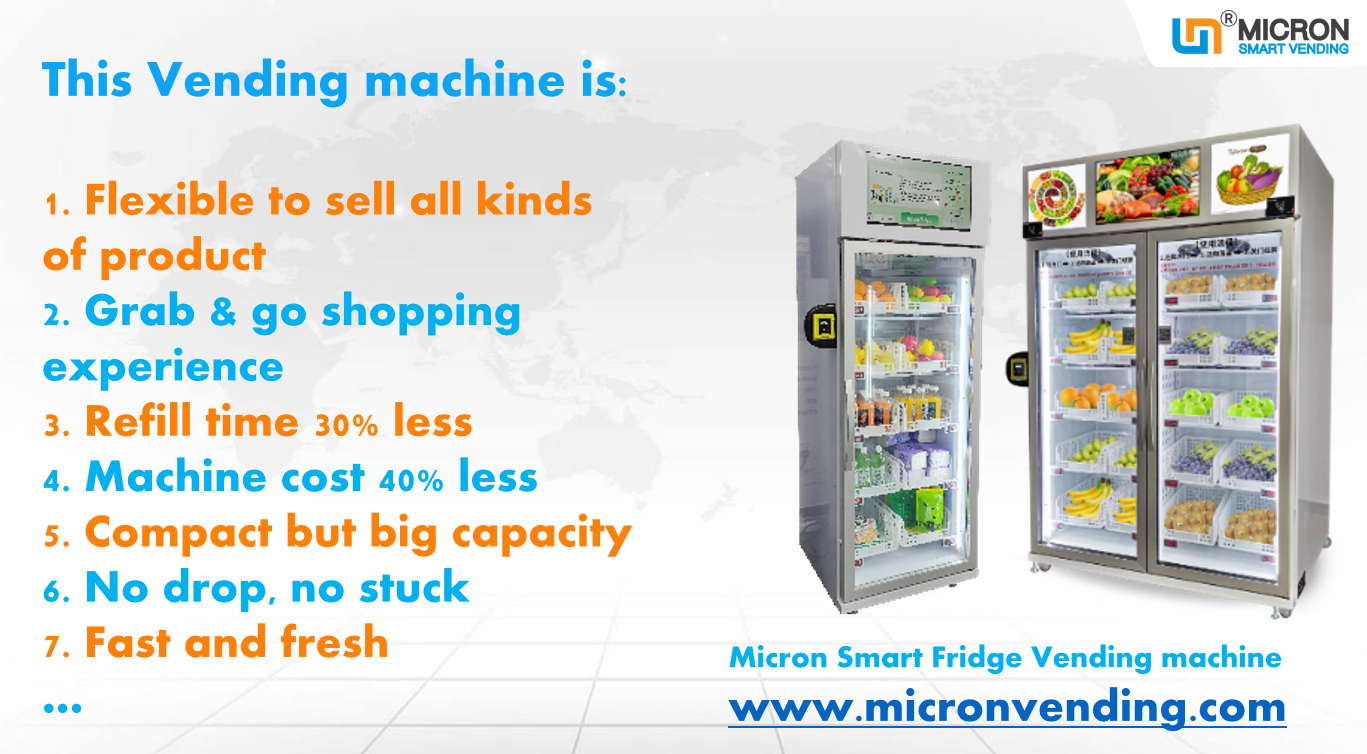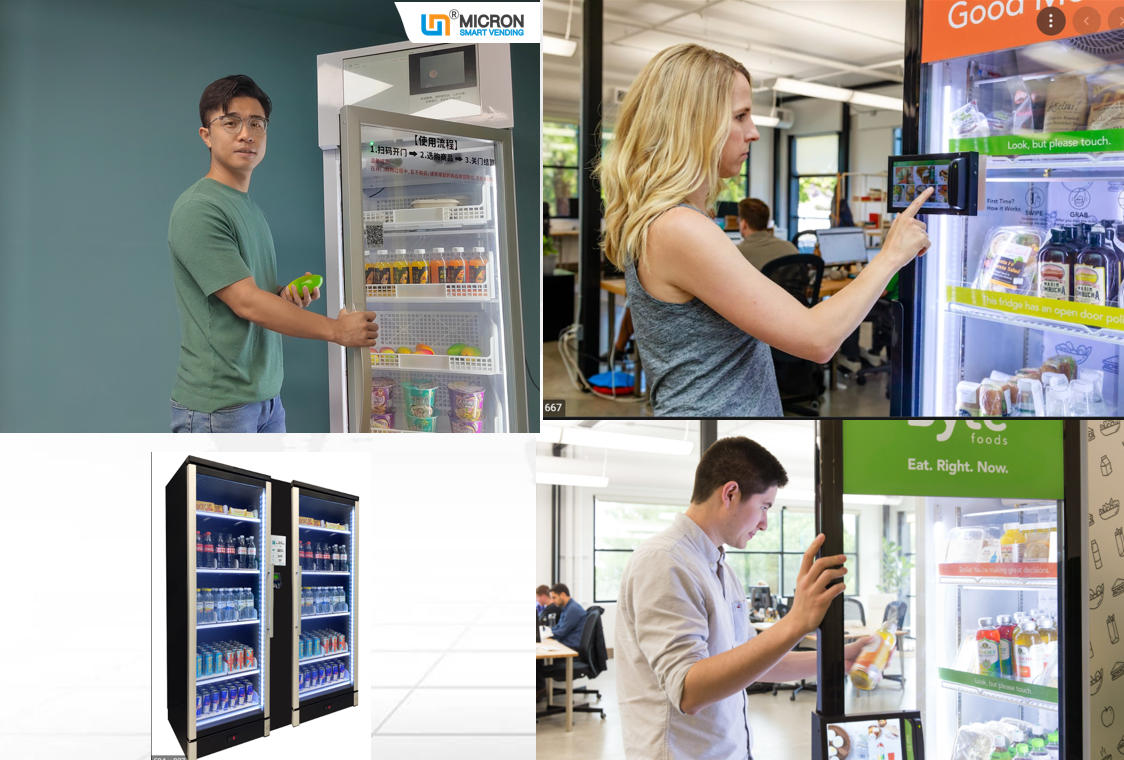 What type of Intelligent vending machines are there available?

Micron Smart Vending had develop many vending solution to fulfil customer's automatic retail demand. Such as: Smart fridge vending machine, Cooling locker vending machine, Digital touch screen vending machine… Vending solutions for fresh fruit, egg, farm produce, Ice cream, frozen meat, cigarette, Vapes, CBD products and a lot more.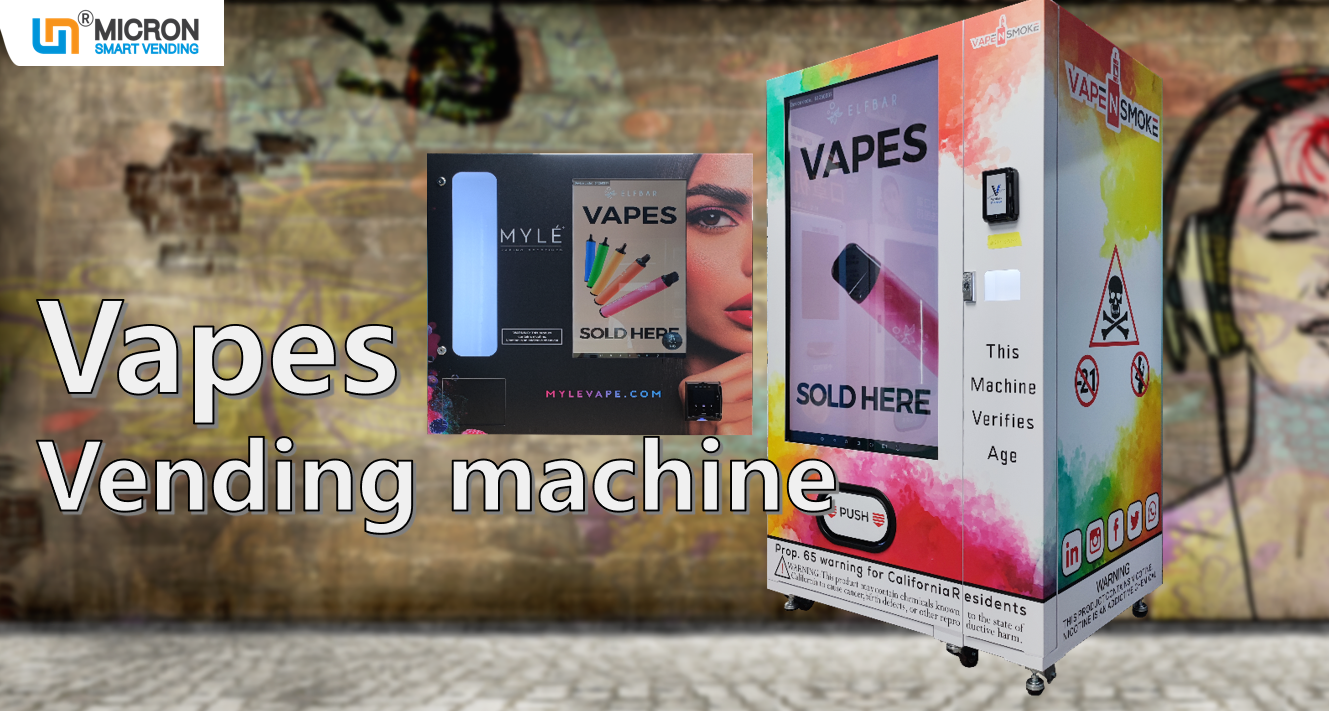 How to get a proposal for your vending business plan?

Micron Smart Vending have rich experience providing professional vending solution. Contact us now and let's discuss your plan. We will give you a proposal.  



Click here to send inquiry