Can vending machine sell vegetable and fruit?What's kind of vending machine is suitable for selling farm produce?

The answer is Yes.

Nowadays, vending machine is not only to sell snack drinks or food, but also can sell fresh farm produce, vegetable, egg, fruit, milk, cheese... you can sell it even without packing it.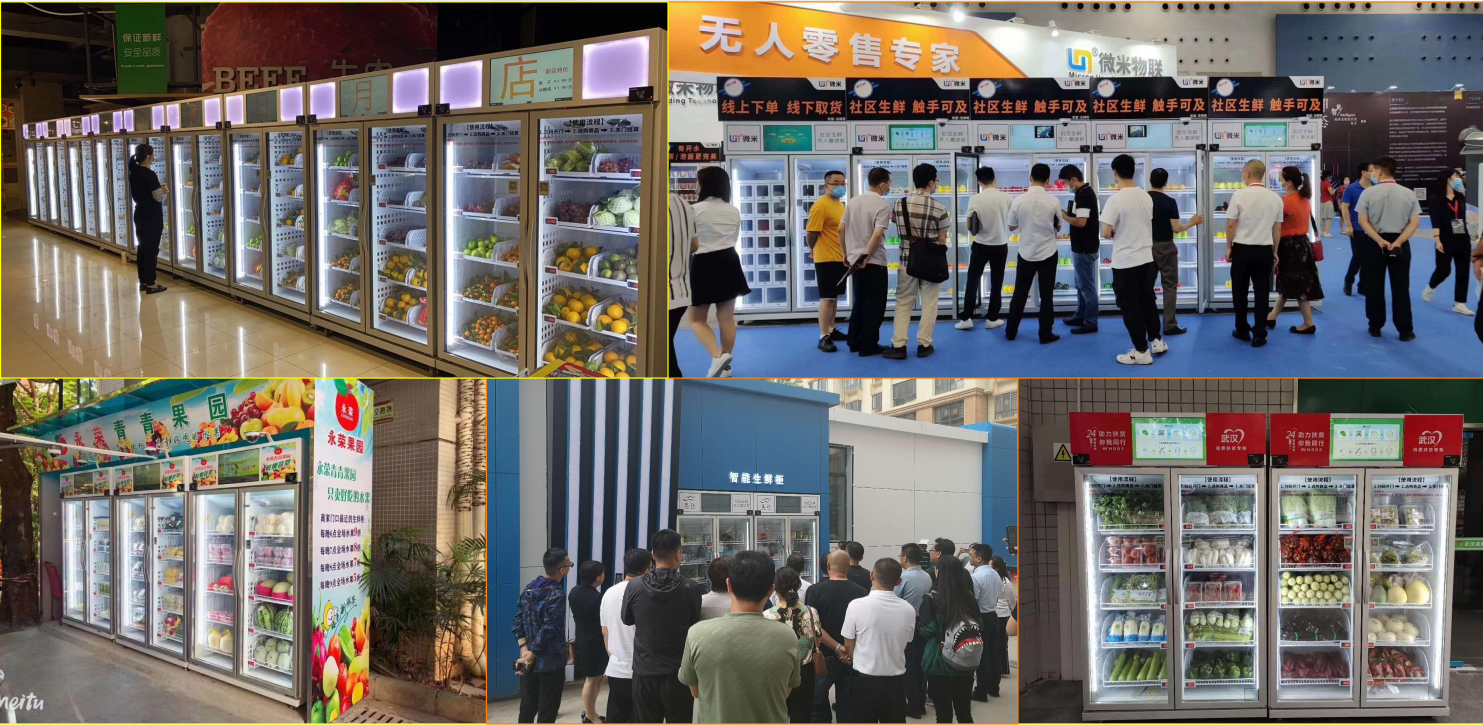 How to choose a suaitable vending machine to sell your farm produce?

As we know, tranditional vending machine is limited to product's shape and size, and the products always get stucked in the machine, and some fragile product will drop from the goods tray to the pick up box and maybe get damaged, so why don't you put the vegetable in the lockers?

Today I will show you the best solution for selling farm produce: Micorn cooling locker vending machine.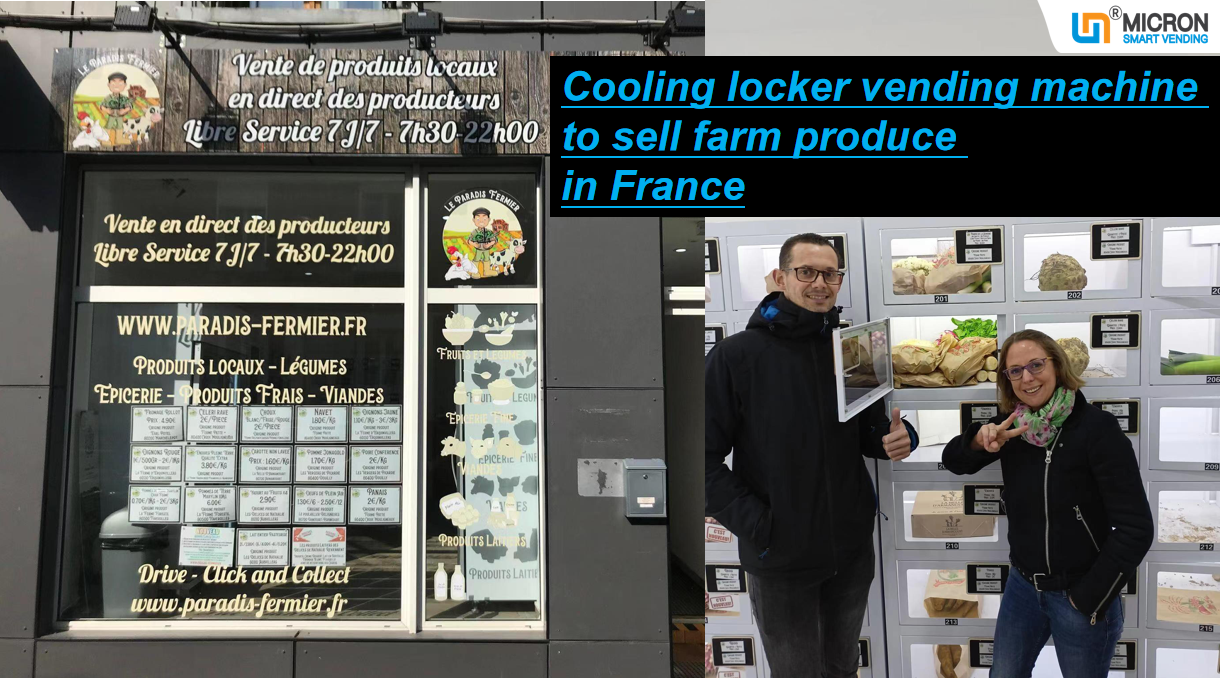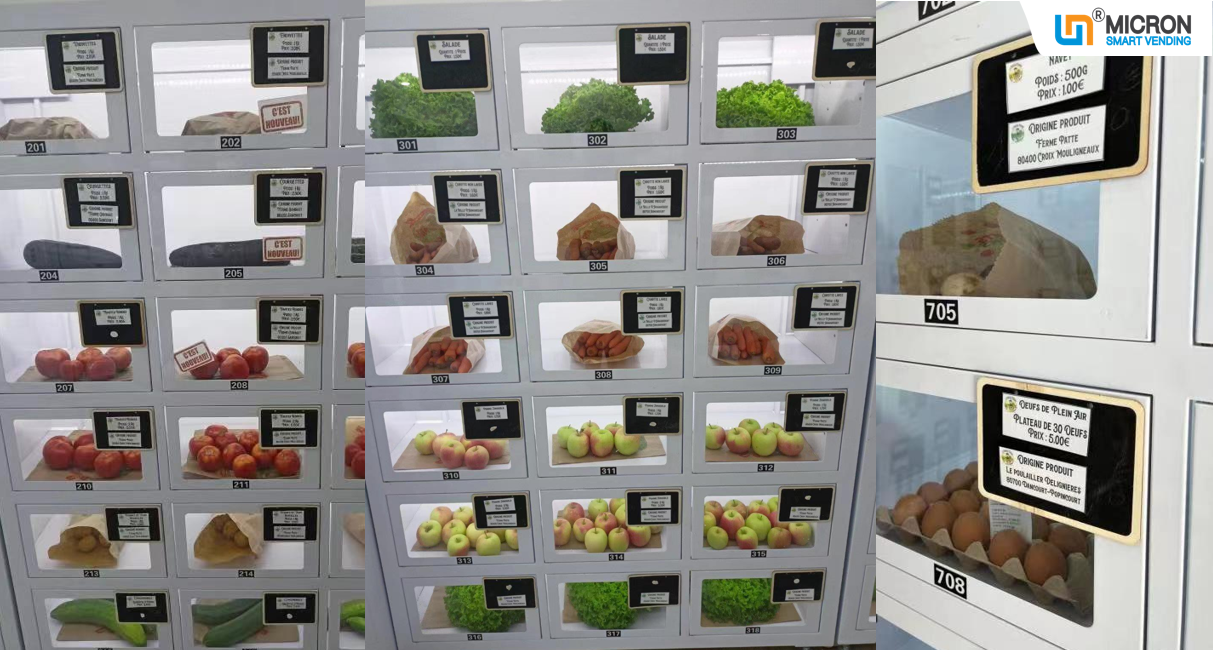 It's more friendly to irrgular and fragile products, keep the products in the lockers, and easy to replenish and buy.

Only need 3 steps to buy: select, tag, take.

1. Customers select the products they want on the screen.

2. Customers choose the payment to purchase.

3. The machine's door and locker will open automaticlly, customerds take the products and go.


In the process of shopping, there are no drop,damage and stuck to the products, and we can customize the locker's size for your products, so you don't need to worry about your products won't fit in with the lockers.

And it has freezer system, the temperature can reach to -18℃, so you can sell frozen products, our customers in Australia use the locker vending machine to sell frozen meat and seafood. Their daily turnover is an average of $200.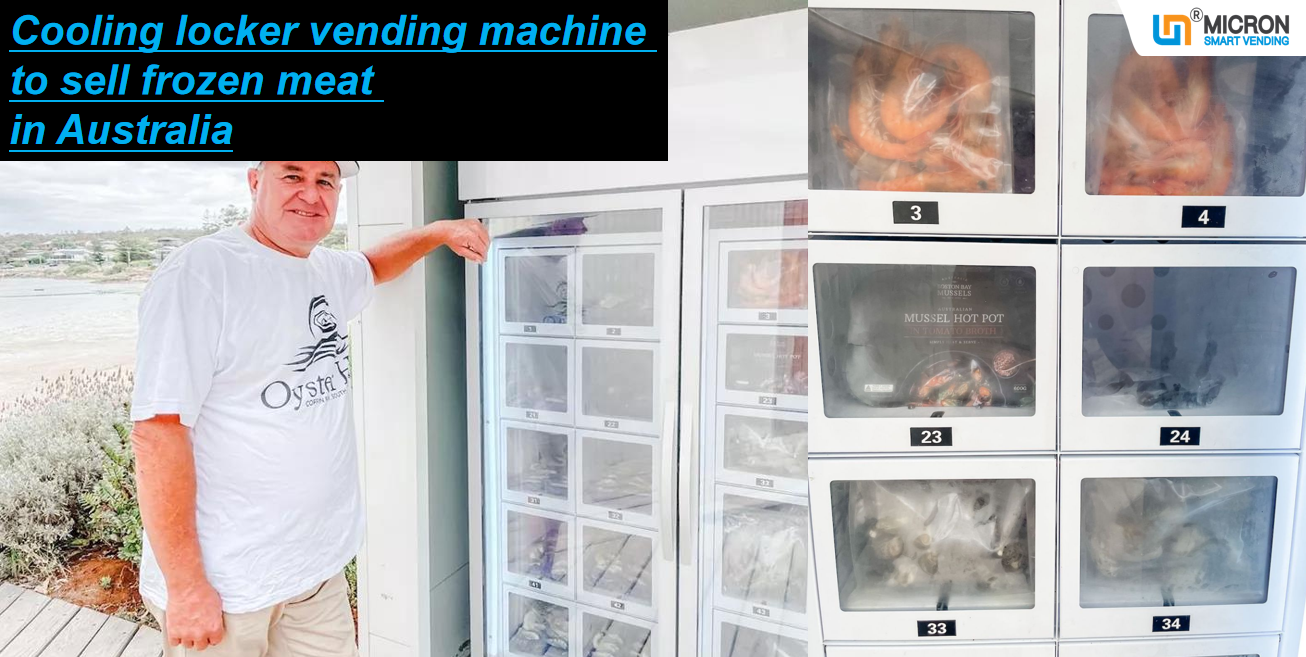 What's other advantage of this cooling locker vending machine? The locker vending machine is intelligent vending machine——We develop smart software system to remote control the machine

What can the smart software system can do?
1. Real time inventory data can be checked from mobile.
2. Remotely on/off the cooling system/screen/led light.(Save energy at night)
3. Can see how much electricity the vending machine uses from mobile.
4. Can change price, product picture from mobile.
5. Can upload advertisement to the machine screen remotely.
6. Can check sales report per month, week. and can see real time sales data from mobile.
7. Customer can buy multiple products at a time.
8. Can upload up to 10 pictures for one product, so customer can see the product detail and specification.
9. Can monitor the status of each machine from mobile, if the machine is fail, you will find it fast and go to check.
10. Flexible APP setting, such as change language, display sold out, upload company logo and service number.

Contact us now, let's talk about your vending plan!