In the Internet of Things era, how to find a reliable vending machine supplier?For vending machine operators, equipment suppliers determine the operator's development space and growth rate to a certain extent.

For operators who need to import vending machines from overseas, it is particularly difficult to find a reliable vending machine supplier. A mediocre supplier will not only make the operator lose the support of big data, but also limit the operator's vision, miss the iteration of technology, and miss the business opportunities of various new products.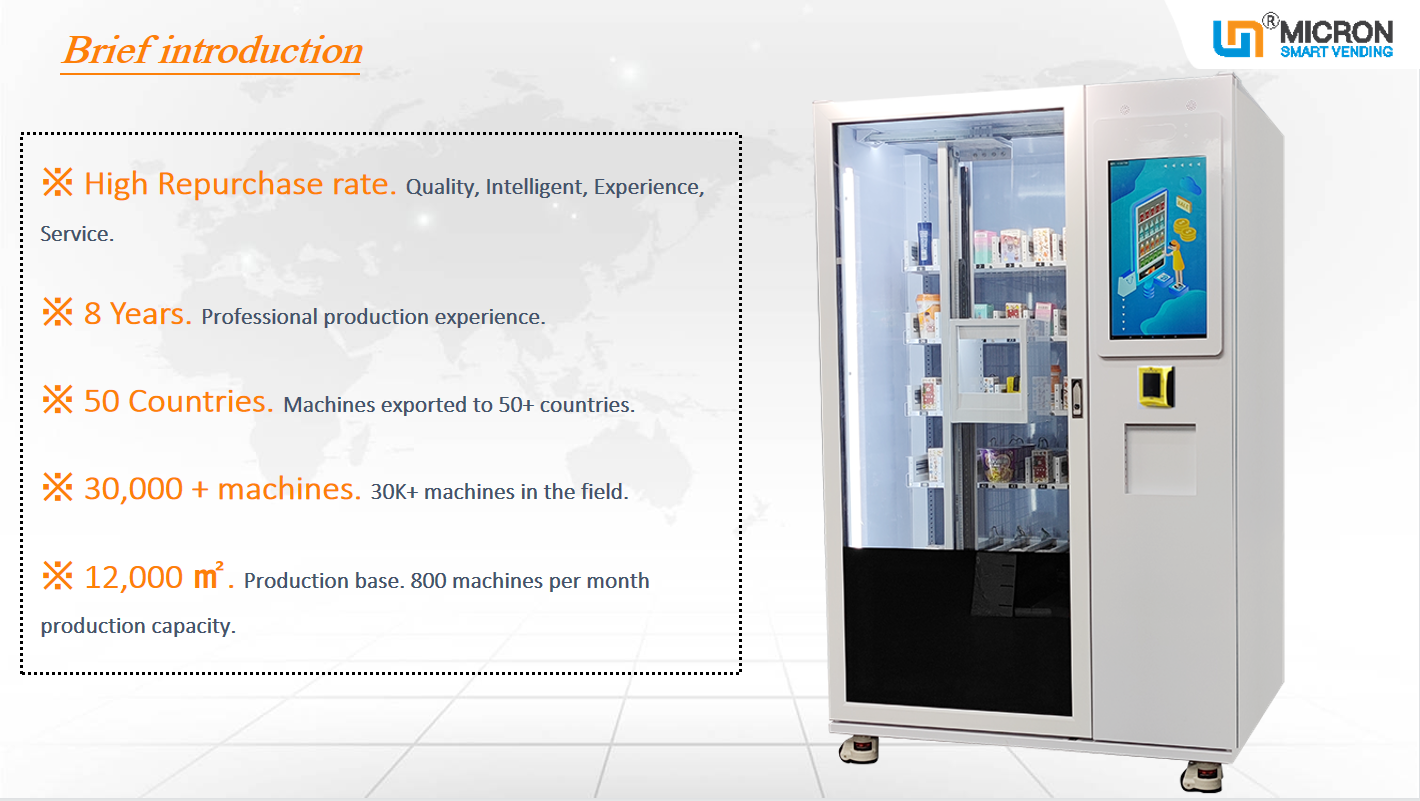 How to know if a supplier worthy to work with them for long-term?
Suppliers need to have high-quality hardware manufacturing capabilities and models that match the products you sell. At the same time, they need to have software development capabilities as a set.

Suppliers need to have strong R&D capabilities and continuously utilize IoT technology to optimize intelligent systems. Use IoT technology to help customers improve operational efficiency. Provide sales suggestions through big data to help customers improve their product selection capabilities. At the same time, improve the purchasing experience of end customers. Such as upgrading electronic payment functions, such as the shopping experience of the touch screen, and the self-pickup shopping experience of the smart fridge.

Whether a supplier is committed to helping customers succeed in the long term. The key is after-sales service. For some suppliers who care about short-term interests, after-sales service is generally not guaranteed. Observe whether the supplier responsibly assists you with after-sales problems. Refer to your suggestion to optimize the machine.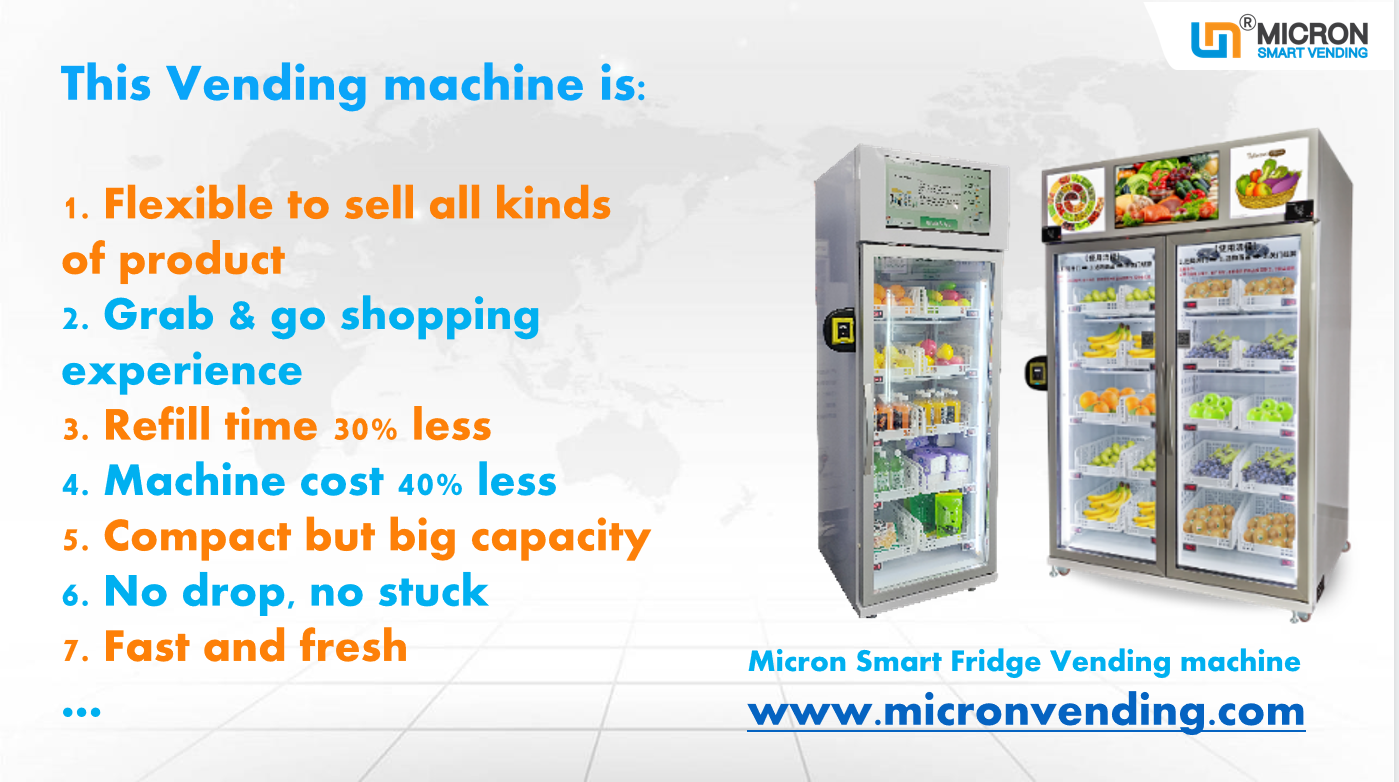 Micron Smart Vending has always insisted on being a reliable supplier of intelligent vending machines. Based on the concept of long-term cooperation with customers, we will serve customers, continuously update intelligent systems, optimize hardware design, and explore more unmanned retail besides snacks and beverages. opportunity. The cost of our machines will continue to decrease, and our intelligent systems will have the most functionality and the lowest charges. Creating long-term value for customers is our mission.

If you are interested in vending machines, please contact us for more information.

Contact Us
Email:nate@micronvending.com
Whatsapp:+8613826225189
Skype:nate.ye2
Wechat:13826225189



Product Catalogue




Micron Smart Vending




Www.Micronvending.Com