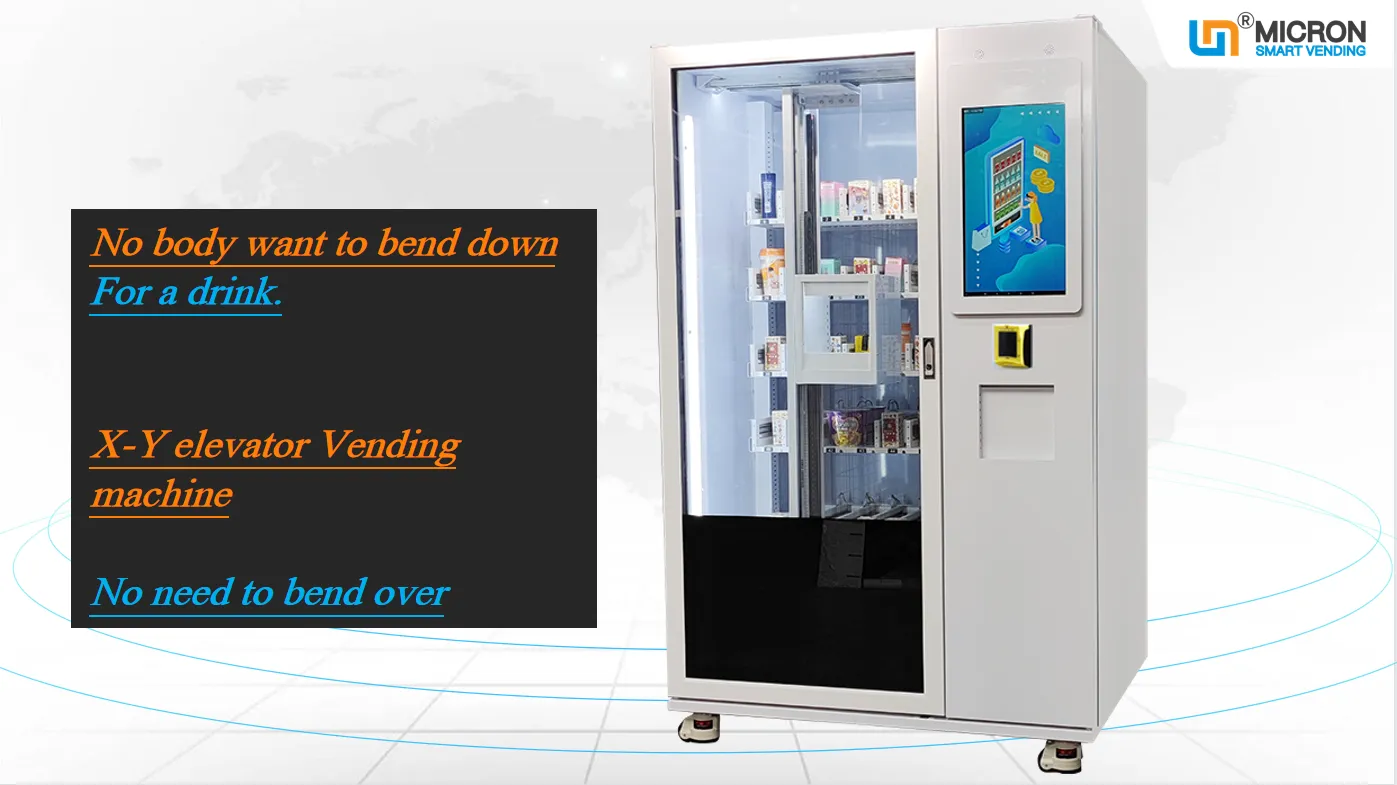 When people wants to sell glass bottle and can at the same time from a vending machine. It become very difficult to find a solution.

Now we have a perfect solution for to sell both glass bottles and Can drink. Micron Smart vending develop XY elevator vending machine. It's already been launched in the market, one of our customer use it to sell all kinds of beer and wine. Glass bottles will welly land to the elevator, no dropping, welly protected. So as the Can drinks.

And customer don't need to bend down to get the drink. It's a middle pick up model. Touch screen to select product, and can view product details from the screen. Giving end customer great shopping experience.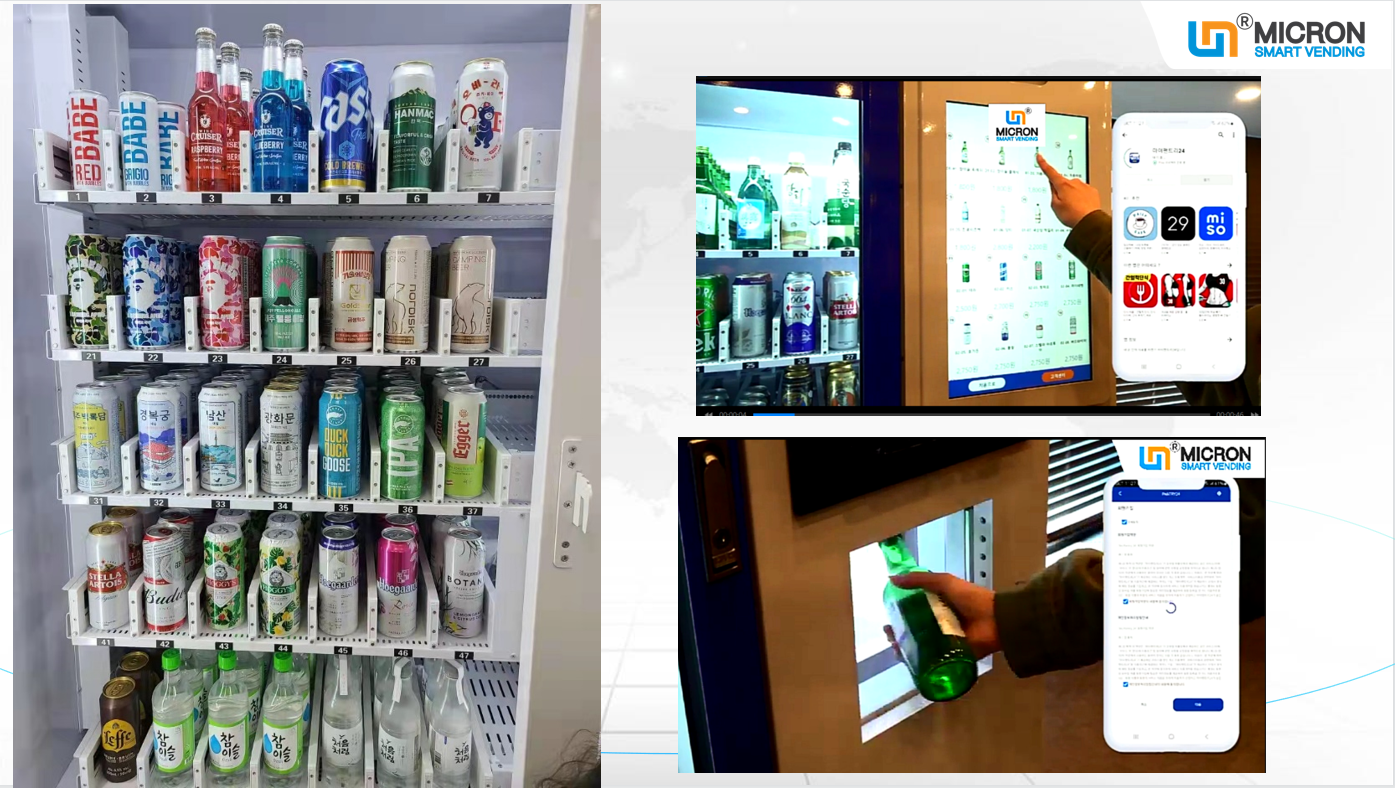 Do you want to have a touch screen - XY-elevator vending machine? Contact us for more informaiton!

If you are interested in vending machines, please contact us for more information.

Contact Us
Email:nate@micronvending.com
Whatsapp:+8613826225189
Skype:nate.ye2
Wechat:13826225189



Product Catalogue




Micron Smart Vending




Www.Micronvending.Com