In the farm, lots of visitors want to buy fresh farm produce, egg, vegetable, meat, milk… But some times not easy to find the seller. And for the farmers, they have all the good products, but sometimes not good at retail.

What is the best solution? Vending machine! Easy retail channel for the farmers to increase income and saving time, Giving easy access for peoples for fresh farm produce.

While, obviously, traditional vending machines are designed mainly for snack& drink. Or other welling packed product. What type of vending machine is suitable for farm produce?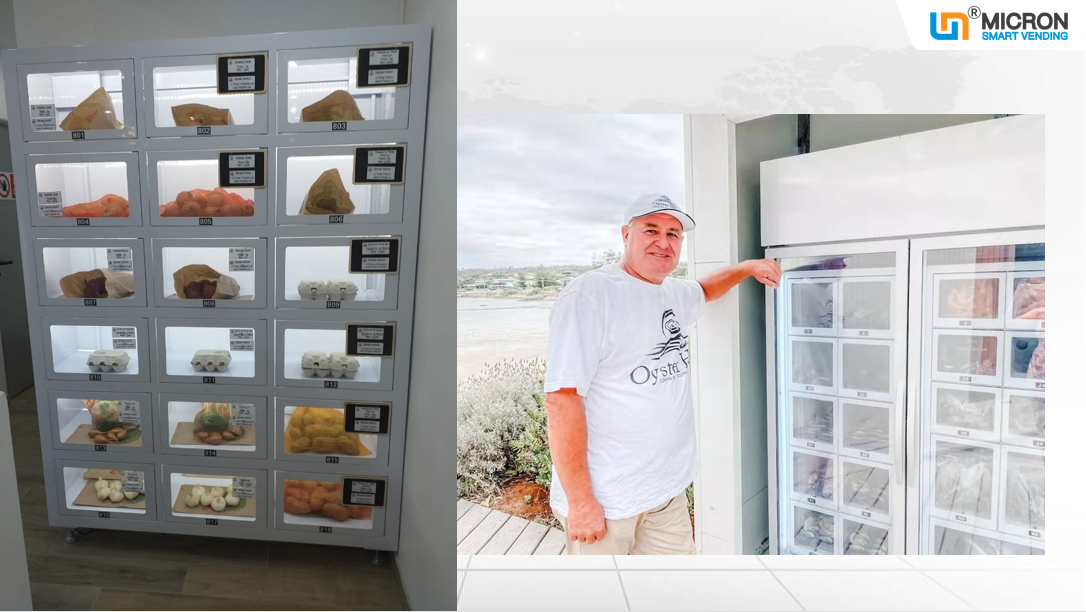 Here in this article, I would like to show you two type of vending machines specially designed for farm produce product.

First case, let's see an egg vending machine. Smart cooling locker.

The locker inside a fridge, cooling system will keep the egg fresh.
Big glass door, customer will see what they are going to buy clearly.  
Touch screen can upload advertisement, can put farm picture, video, promotion.  
The machine also support remotely checking real time inventory, real time sales data from mobile. So the farmers know exactly when they should go to fill up the machine.
What's more there is a expiration date management function. When the egg is about to expire, the machine will remind the farmer to change it in time.

Customer select from the touch screen. Make payment, then the locker door will open. Customer just take the egg out. No dropping for the egg, 100% save.

Of course, the locker dimension can be customized. For other farm produce product like vegetable, milk bottle, fresh fruit. As long as the product can fit into the locker section. Can be sold from the smart cooling locker vending machine. If the farmers want to sell frozen meat, no problem, the locker vending machine can become a freezer reaching -18℃.

This egg vending machine is develop and produce by China TOP smart vending machine manufacturer, Micron Smart Vending.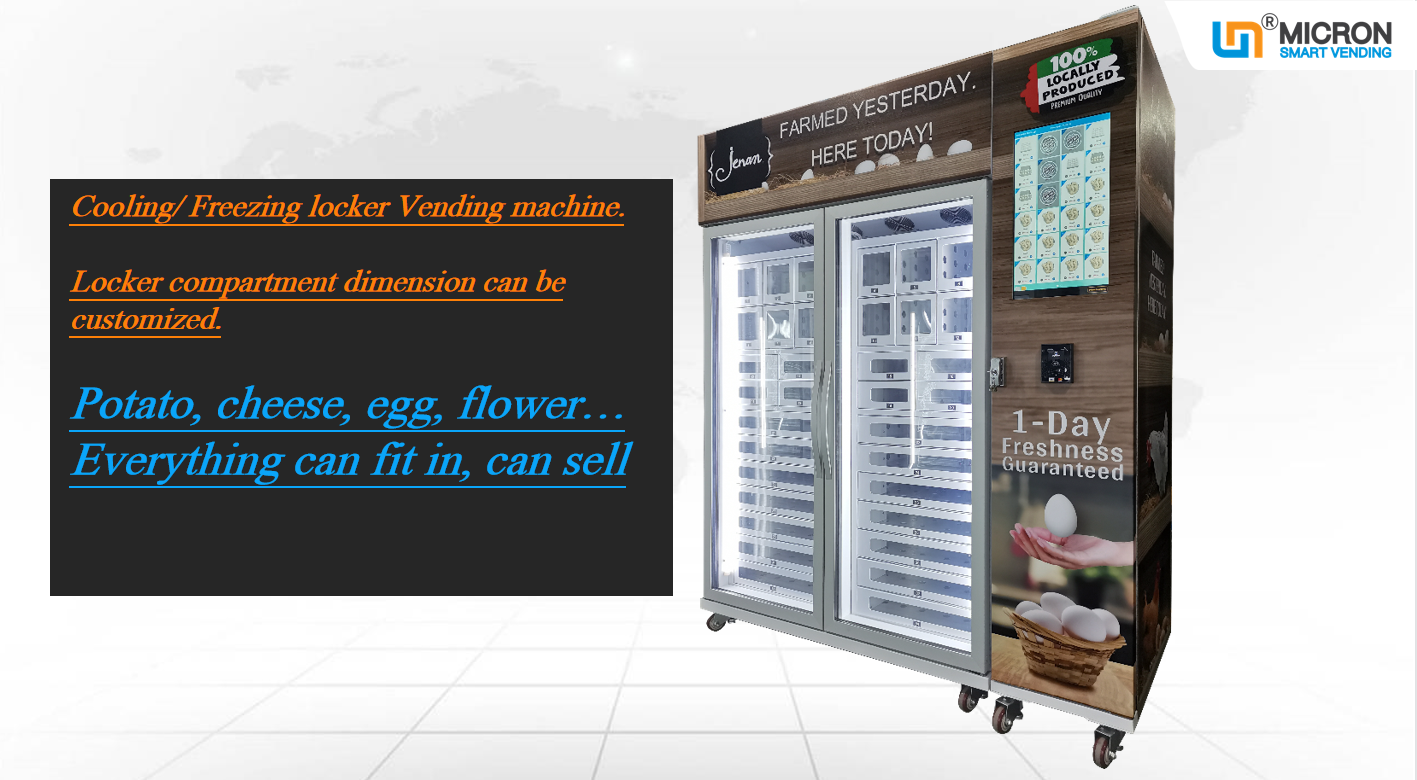 Now I am about to show you the second vending machine: Micron smart fridge vending machine!

This smart fridge is base on weight sensing technology. It's a vending machine with grab and go shopping experience, shopping flow is: swipe bank card/ credit card, open door, take the product, close door and go. Money will be deducted from the card.

For farmer, they only need to put the farm produce product inside the fridge and set price per KG or per piece. Then the machine can tell the total weight, or product quantity by itself. Very easy.

For customer, they can open the fridge to check and select. Just like buying from the super market.

Micron Smart fridge can also reach -18℃, can sell ice cream also, check below picture for our fridge in UK farm. If you plan to invest on the farm vending machine, Contact us for a professional proposal!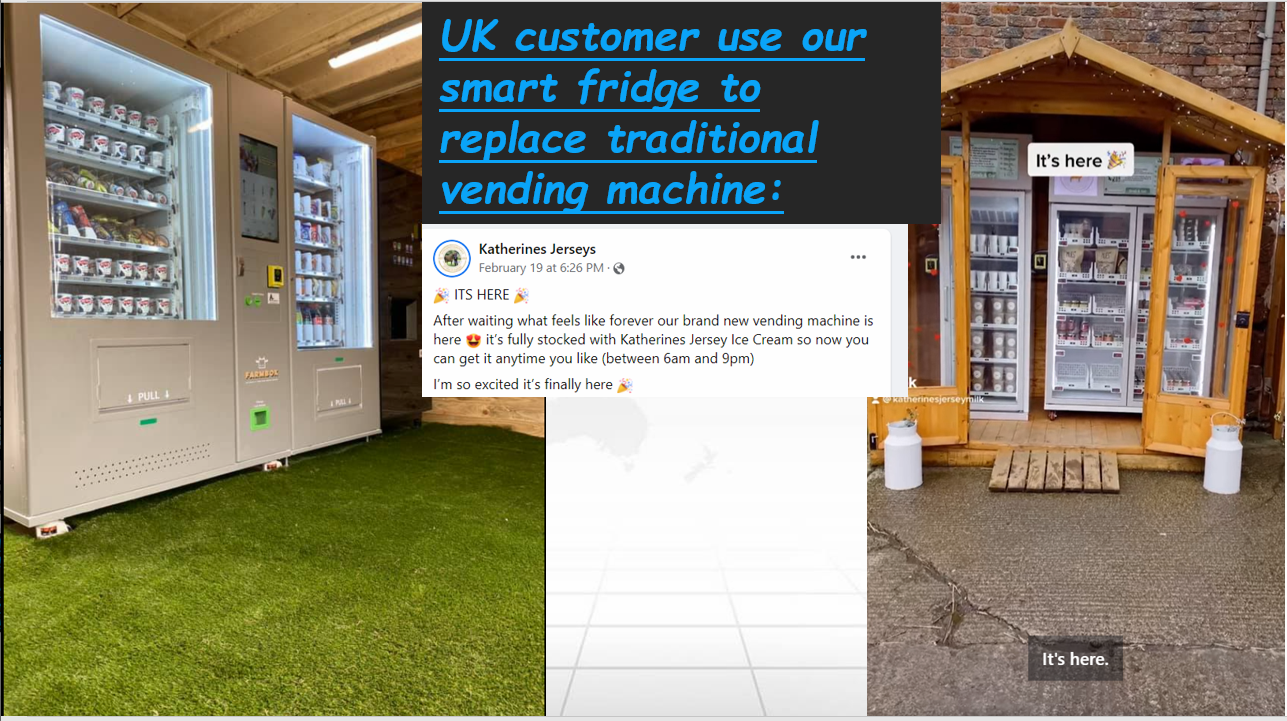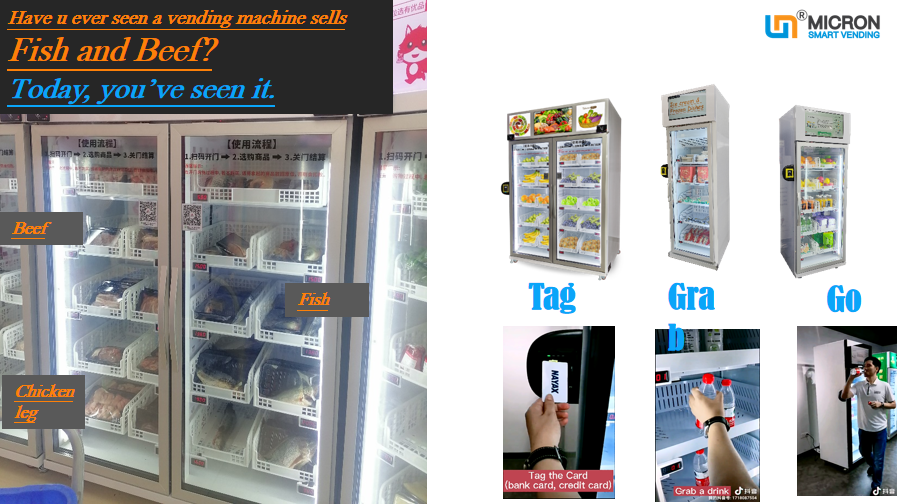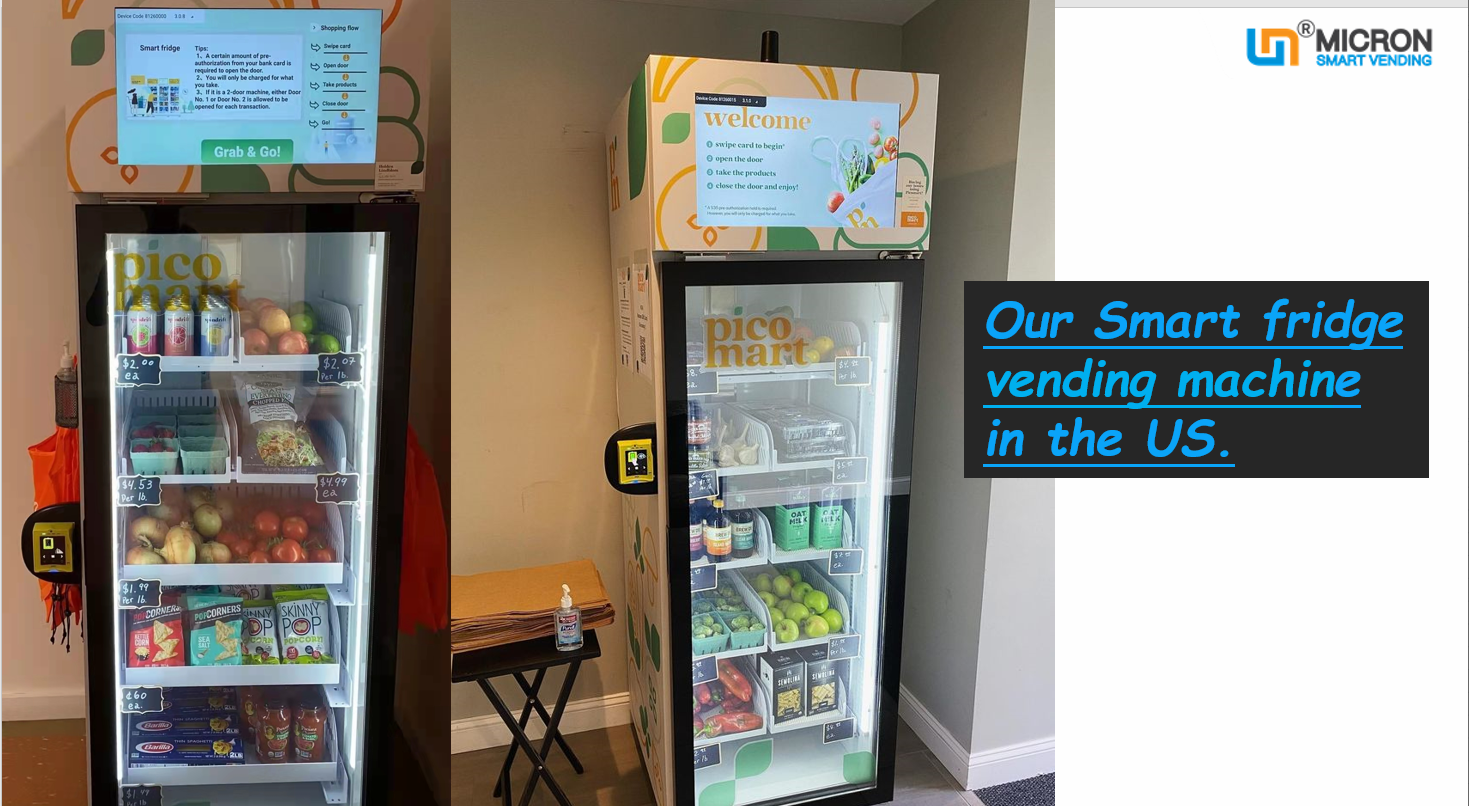 ---
Contact Us
Email:nate@micronvending.com
Whatsapp:+8613826225189
Skype:nate.ye2
Wechat:13826225189