Why do we need smart fridge vending machine instead of traditional ones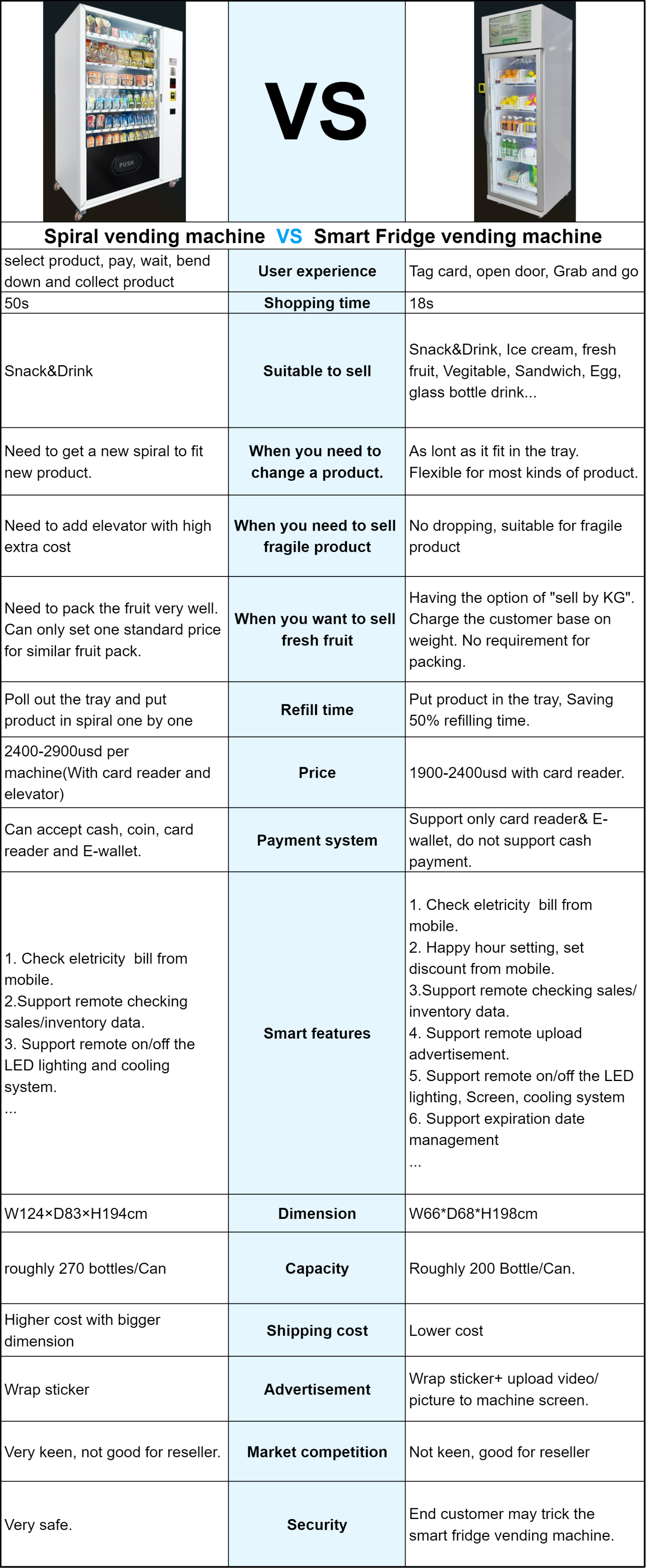 Smart fridge product page:
//www.micronvending.com/Grab-n-go-vending-machine-sell-snack-drink-sandwich-fruit.html
 
Why do we need smart fridge vending machines? Smart fridge vending machines can change our way of life and bring convenience to our life.Why do we need smart fridge vending machines instead of traditional ones?Compared with traditional machine, smart fridge vending machines have many advantages, let me explain each one for you:
Smart

fridge

has excellent buying experience, simple and

fast operation process, only need 3 steps to complete the purchase. The process of buying products in the traditional

machine

is complicated, and the network delay may occur, and the waiting time is relatively long. The new smart fridge doesn't have that problem and can buy products quickly without wasting your time.      

                 

 

     

Smart

fridge

is equipped with cloud-based intelligent vending system, which can see real-time sales data in the background of the system, manage and update the inventory of products on the platform in real time, and upload the advertisements of products. The operation is simple and convenient. Traditional

machine

does not have such intelligent system.                                     

3. Smart fridge can sell irregular products by identifying whether the gravity of the product is being bought and taken away by customers, but traditional fridges cannot.
In addition
,
the smart fridge could also come with an ID recognizer and only allow adults to buy it
.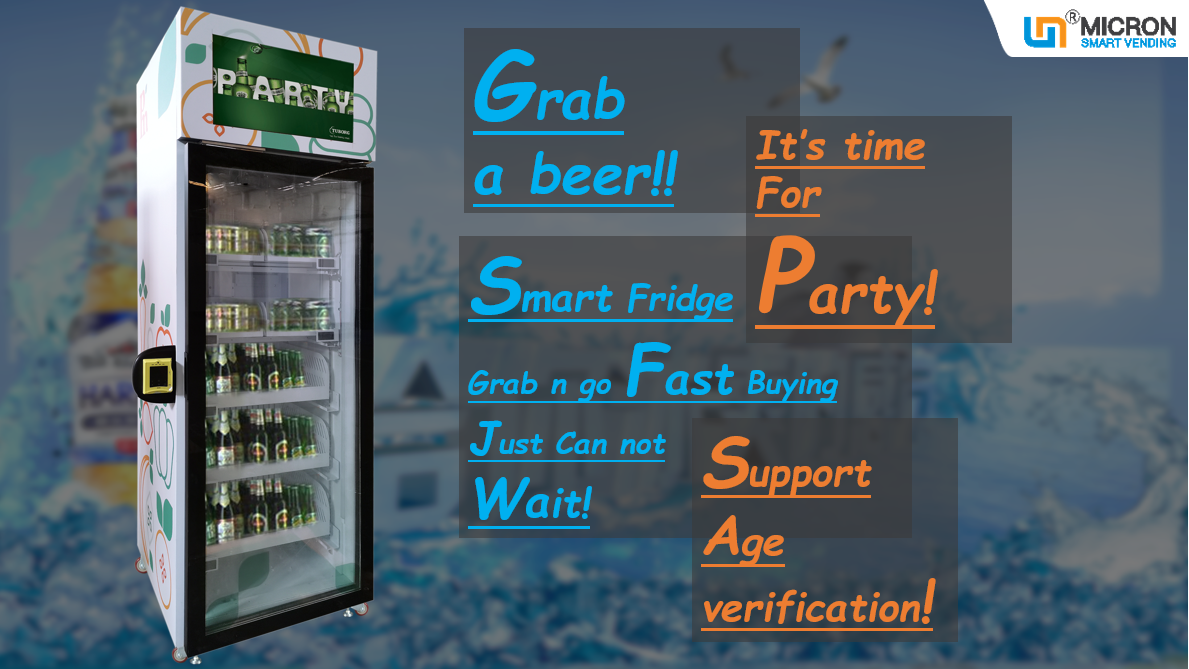 The new smart fridge also has many advantages that traditional fridge do not. There are a lot of surprises in the smart fridge and if you want to know more, you can contact us directly.
Introduction of different models of smart fridge
We have different models of smart refrigerators with double doors and single doors, giving you a variety of choices.

Smart fridge - 1 door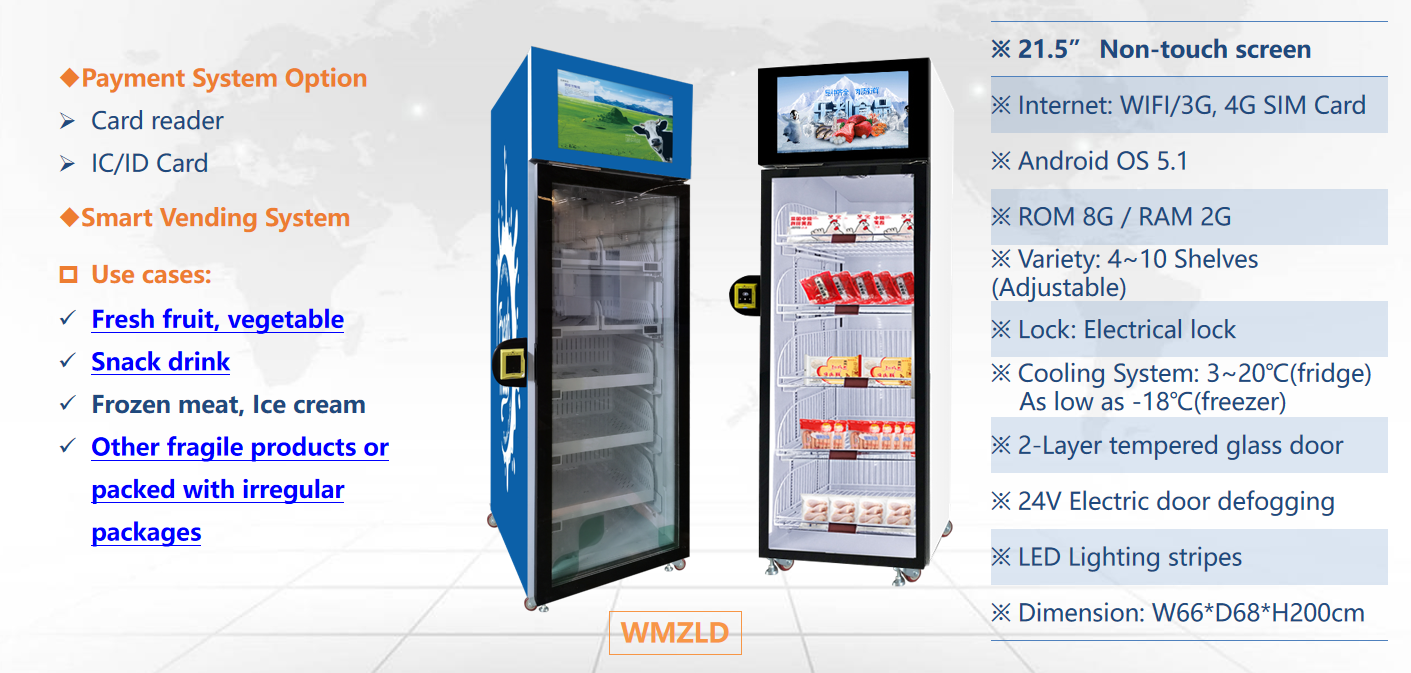 Smart fridge - 2 door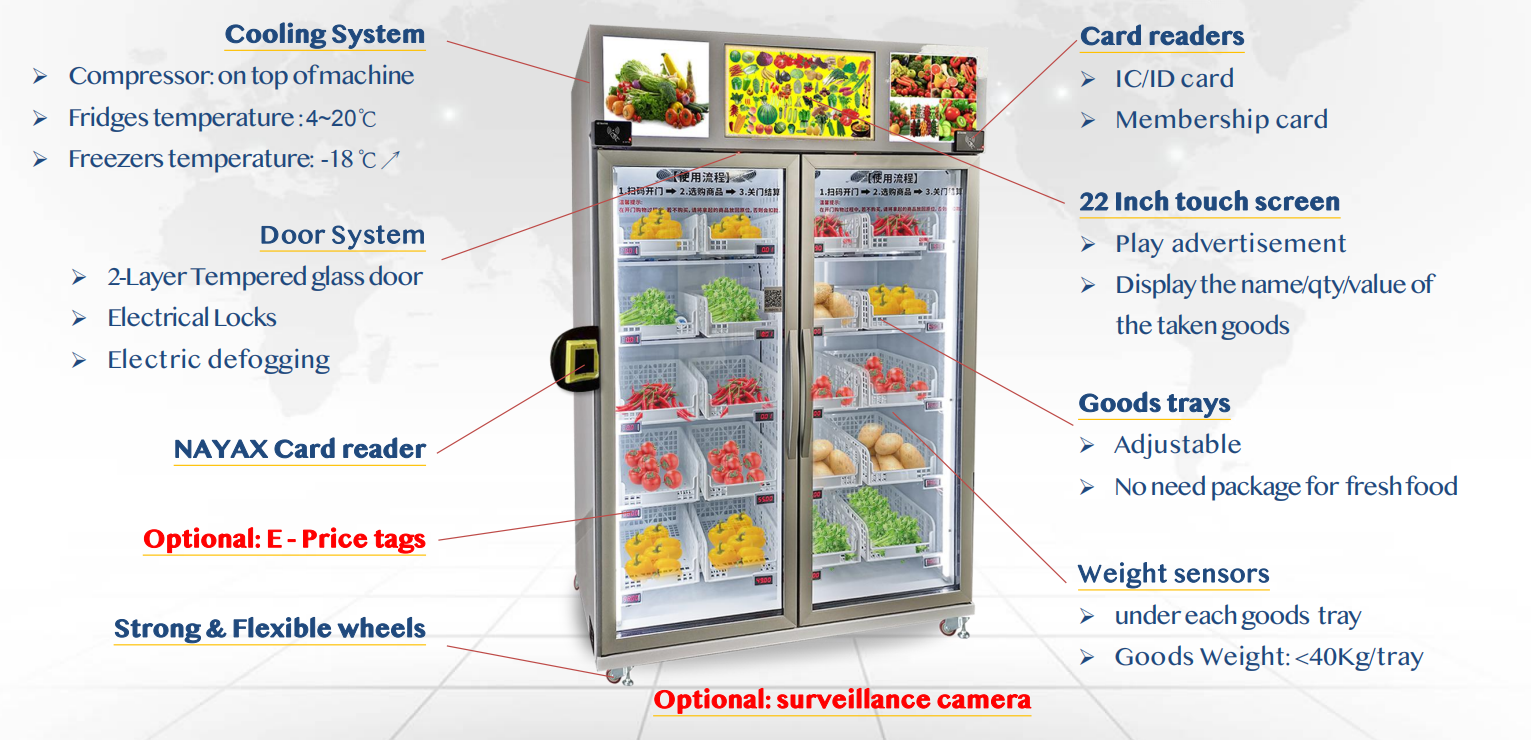 Use scenarios of smart fridge
Smart fridge can be placed in shopping centers, supermarkets, schools, offices and other scenes to sell your products, promote your brand, and bring convenience to people's lives.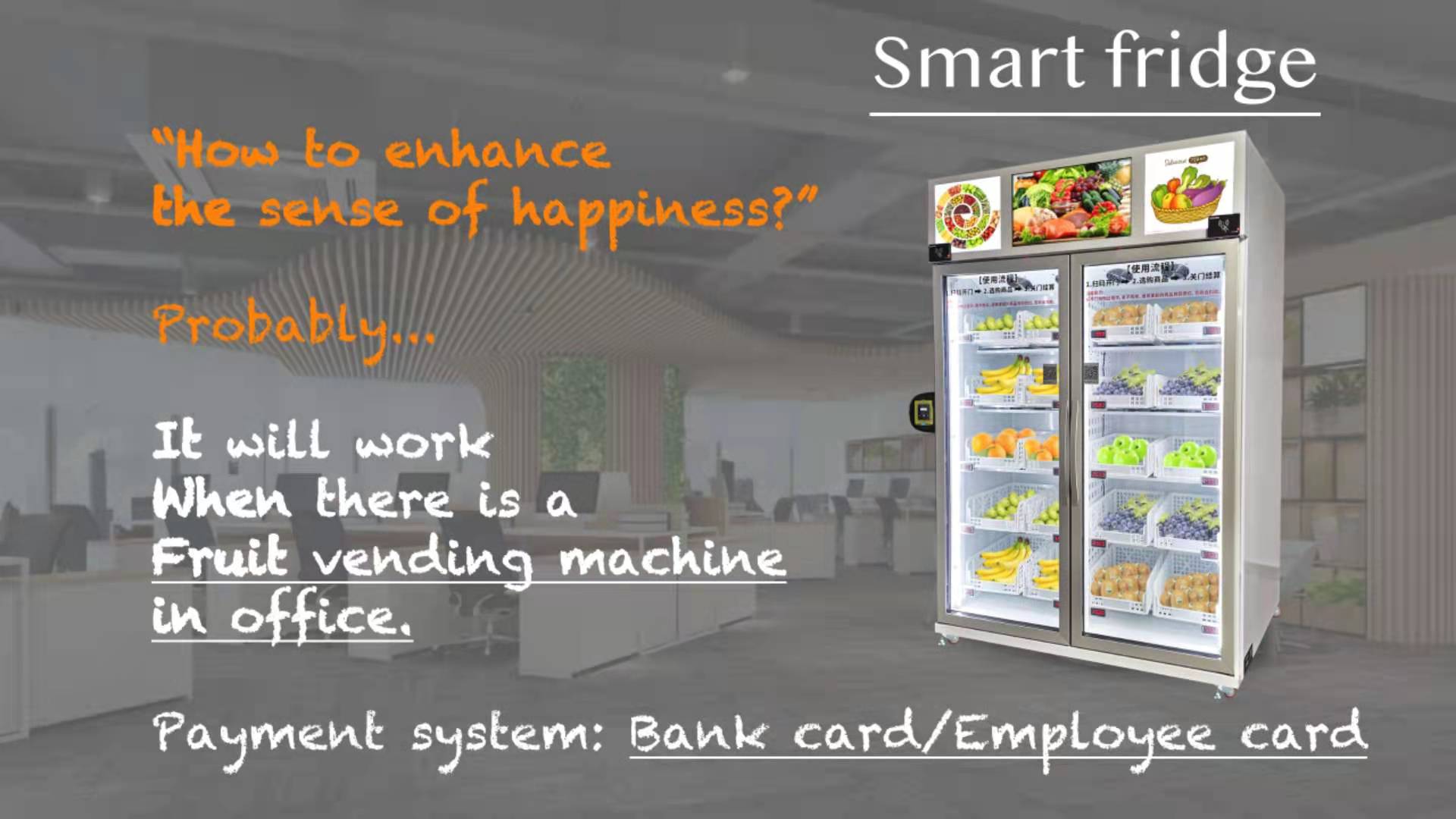 At the same time, the smart fridge can sell a variety of products, such as fresh fruit, vegetables, frozen meat, snacks and drinks, beer and other fragile and irregular items.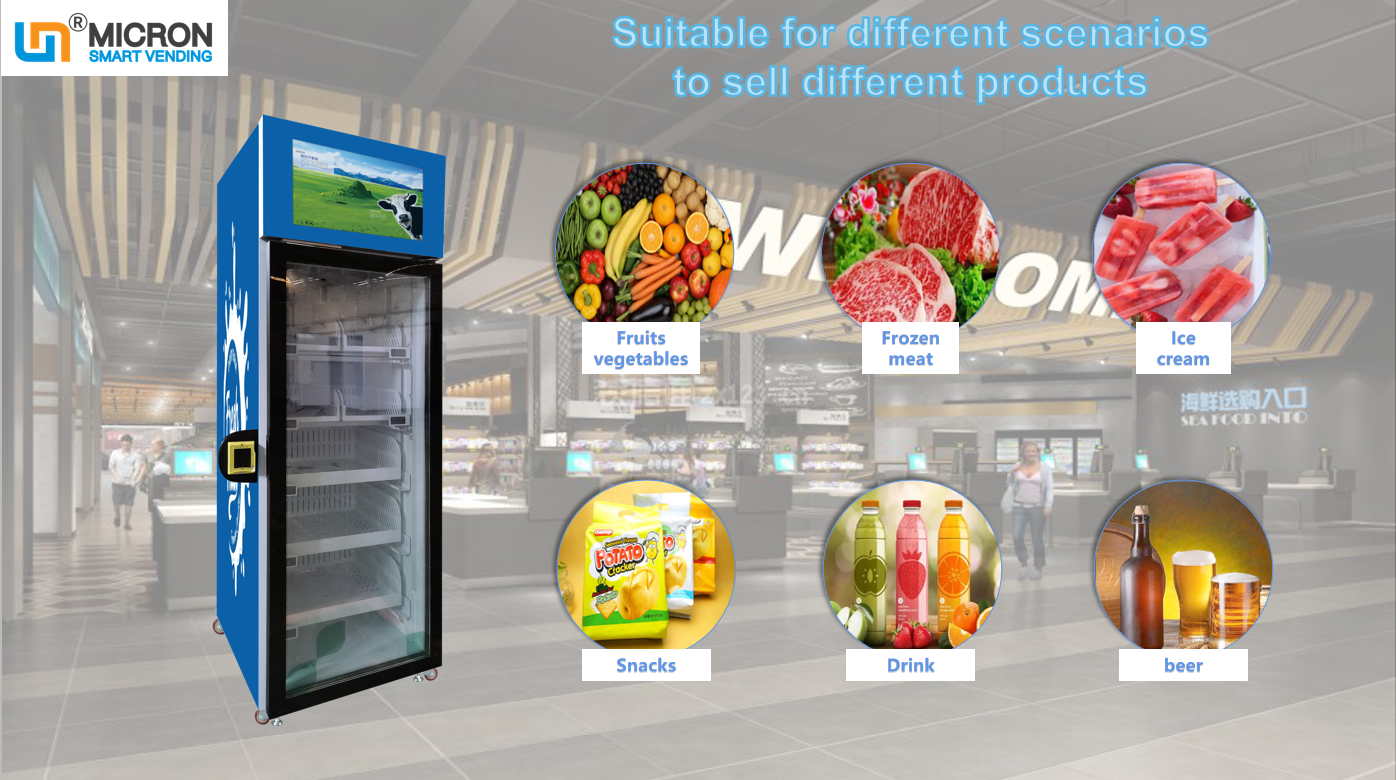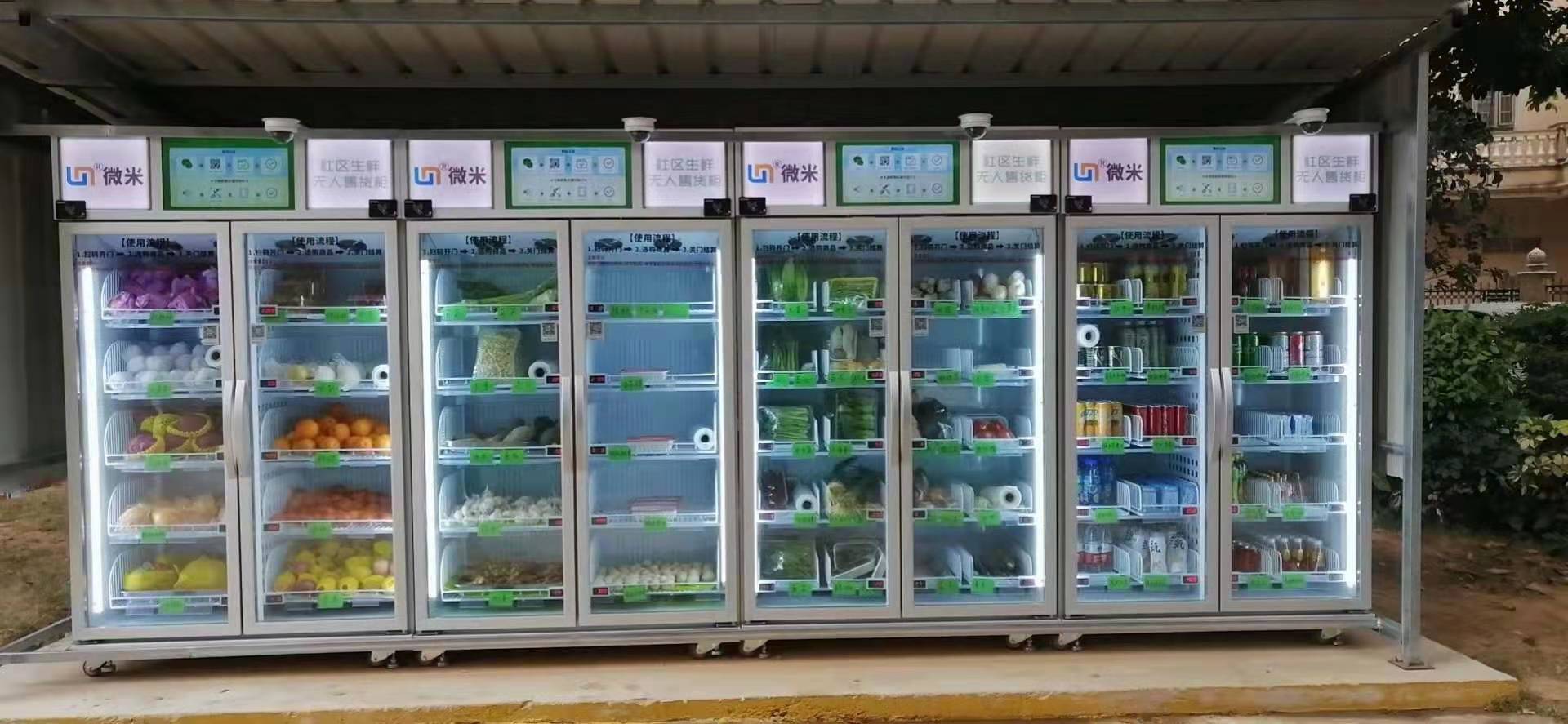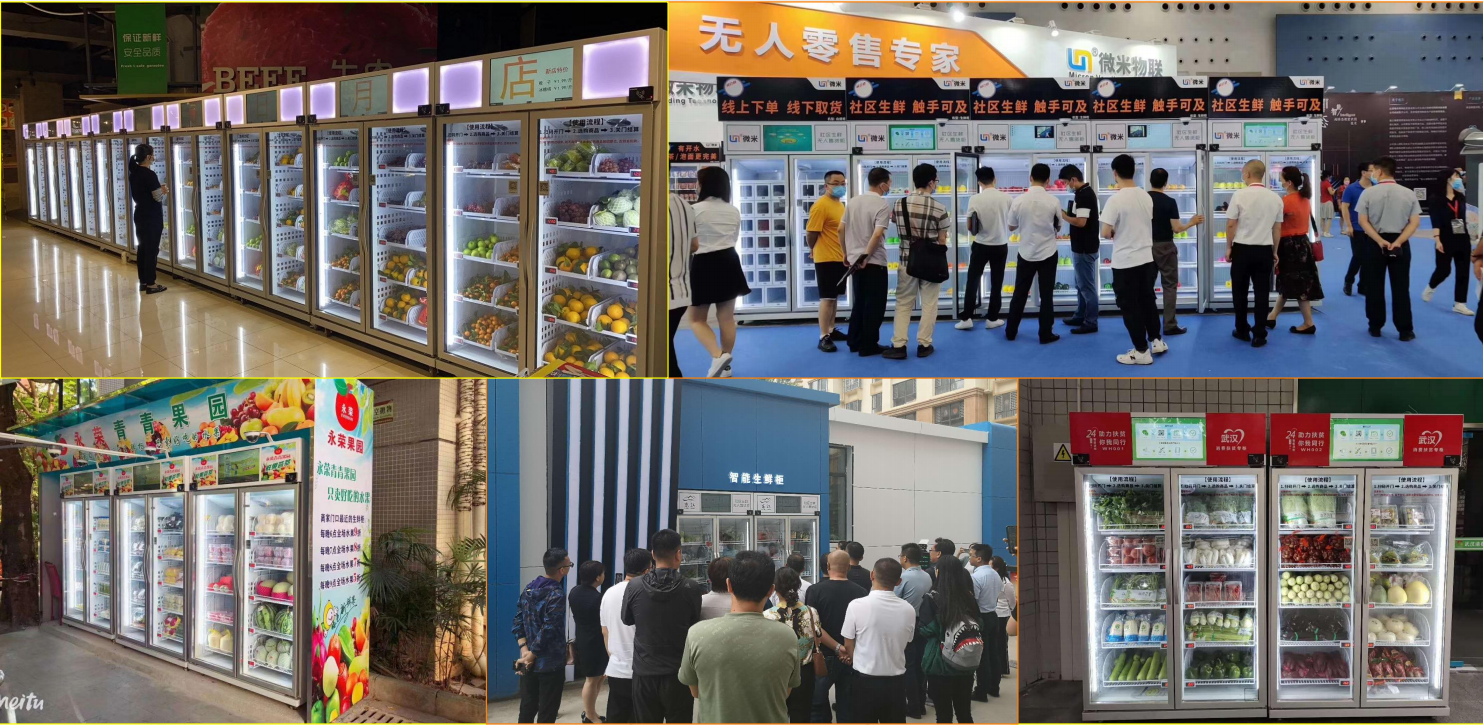 Our smart fridge vending machines can accept custom designs, machine sizes, fashion stickers and more. Suitable for more different scenarios, look forward to you with us to find more different use scenarios!