Today I'm going to introduce you to the tennis racket locker vending machine with smart system.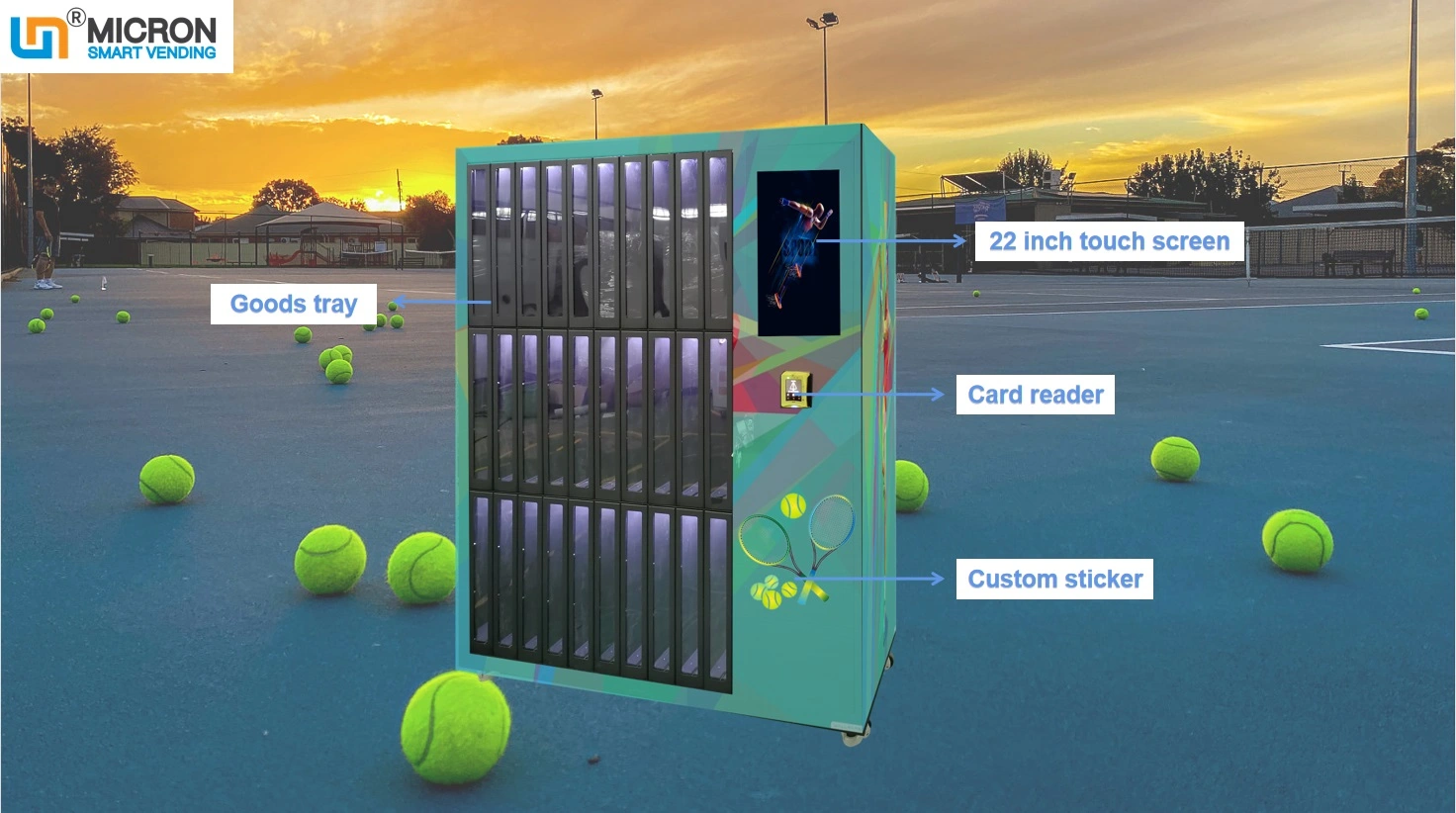 Advantages of this locker
1.You can check the real-time inventory of products through your mobile phone and make replenishment in time.
2.It is very convenient to modify the product price and set the product discount through mobile phone.
3.Upload ads to the touch screen remotely, and play product ads through the touch screen to better promote your products and brands.
4.Remote control of vending machine switch to save energy consumption.
5.Multiple sub-accounts can be set up and managed by the main account.
6.support multiple products in one purchase.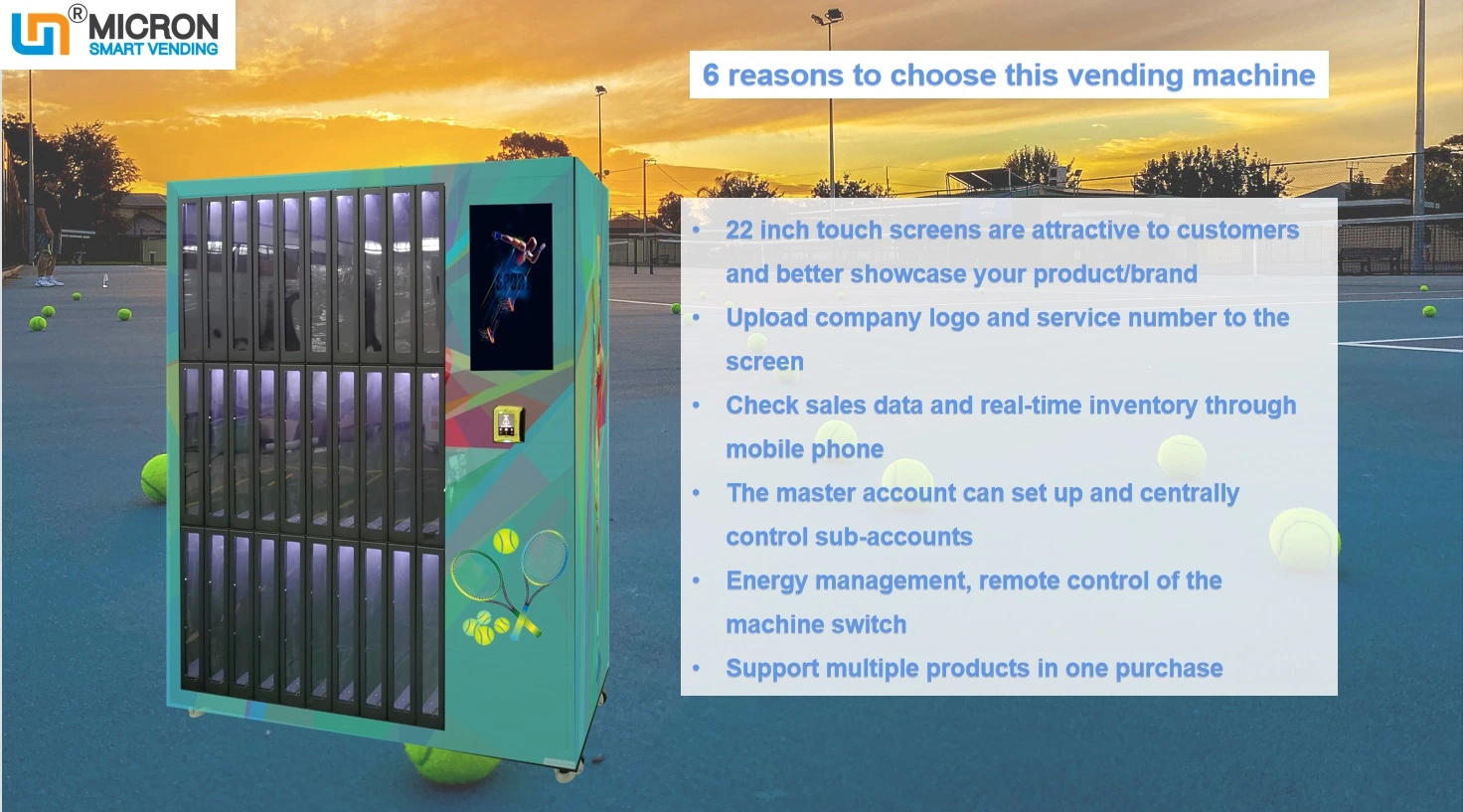 This locker vending machine is suitable for selling a variety of products, such as tennis rackets, badminton rackets, squash rackets, books, magazines and more,
It can also be used in multiple Settings, such as gyms, playgrounds, schools, bookstores, shopping malls, etc.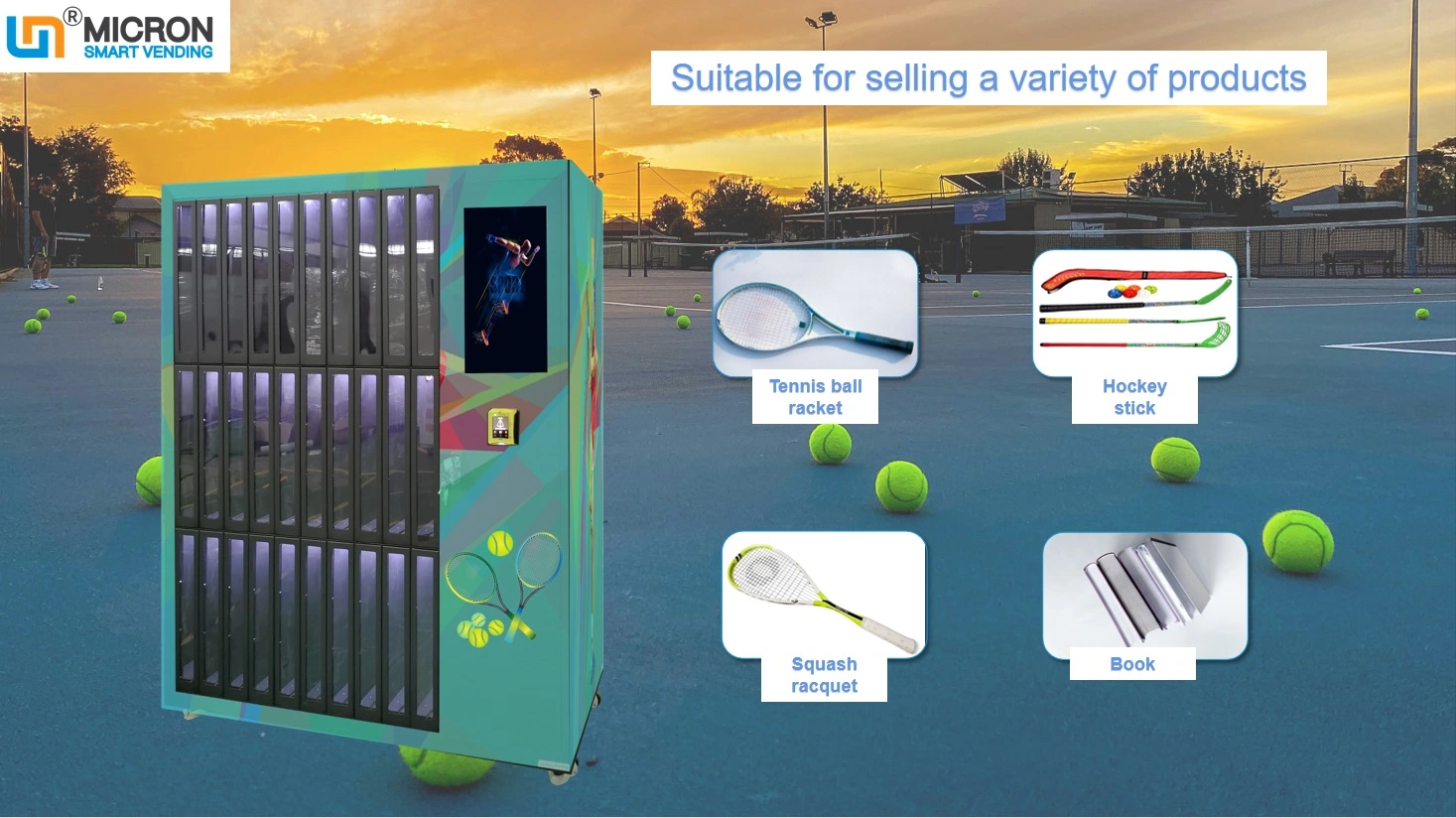 You can accept custom designs to better fit the product and context you're selling.
Are you hooked on this locker vending machine?

FAQ:
1. Can the good tray fit our product?
We have 6 kinds of good tray option, including, spiral, conveyor belt, direct push, hanging good tray, medicine good tray, Locker good tray. We can select good tray base on your product dimension and packing.
2. Can we put our logo on the machine?
Yes, we can custom the sticker for you. And for our touch screen vending machine, you can upload your logo and service hot line to the screen.
3. Can I remotely check the inventory and sales data?
Yes, with our smart vending system, all data can be checked from mobile and you can even remote control the machine. For example, cooling system on/off, machine on/off. Remote put the machine out of service and other machine setting.
4. Do your machine accept my country money/currency?
We have bill/ coin/ card/ E-wallet payment option, Currently our payment solution support more then 100 countries, so most likely our machine can support your country money/currency.  
5. Do you provide after-sales service/ product warranty?
We provide one year warranty. Free spare parts within one year, and life time remote tech support. We handle software maintain for your machine.
6. How long do you deliver?
For standard machine, lead time is 30-45 days, for custom made machine, please check with our sales team.
7. Why should we buy from you instead of other supplier?
We had exported our machines to more then 50 countries, with high repurchase rate. We representing the highest quality standard of China vending machine. Strong hardware and stable software system.
8. Do you develop the software yourself?
Yes, we have a big software development team. Our R&D staff occupy 40% of the total staff quantity. Both hardware and software, we develop and produce by ourself.
If you want to know more, please contact us directly.

the following is our contact information:
Nate:nate_ye@yeah.net
Whatsapp:+8613826225189
Skype:nate.ye2
Wechat:13826225189