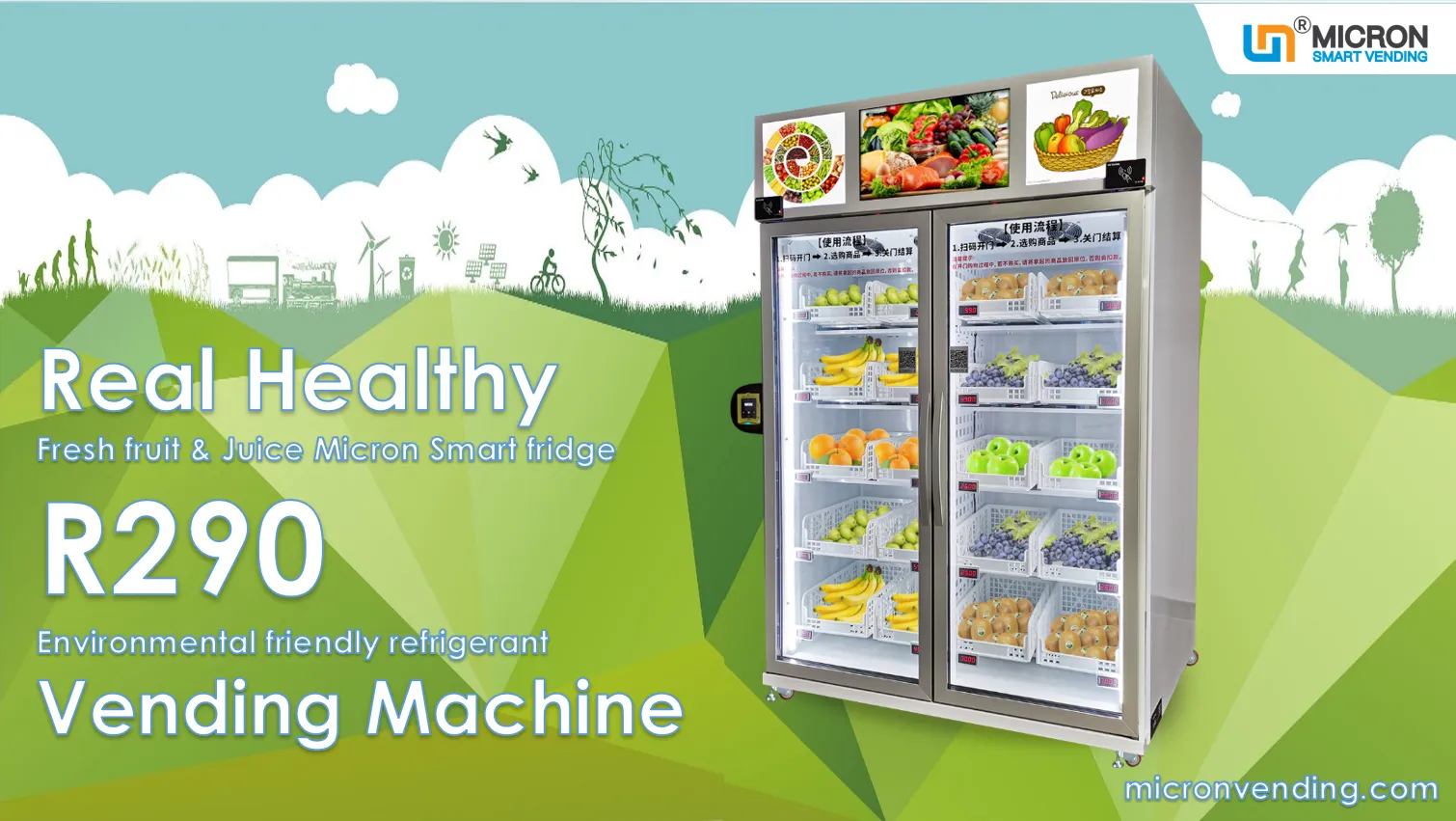 Hello I am Nate with Micron Smart Vending. 
We care about the environment we are living with. As a vending machine manufacture. We did two things to make our vending machine to be environmentally friendly.

1st. we are the first China vending machine manufacture use the latest green refrigerant R290 to all our vending machine. This refrigerant is with higher energy efficiency and with no harm to the environment.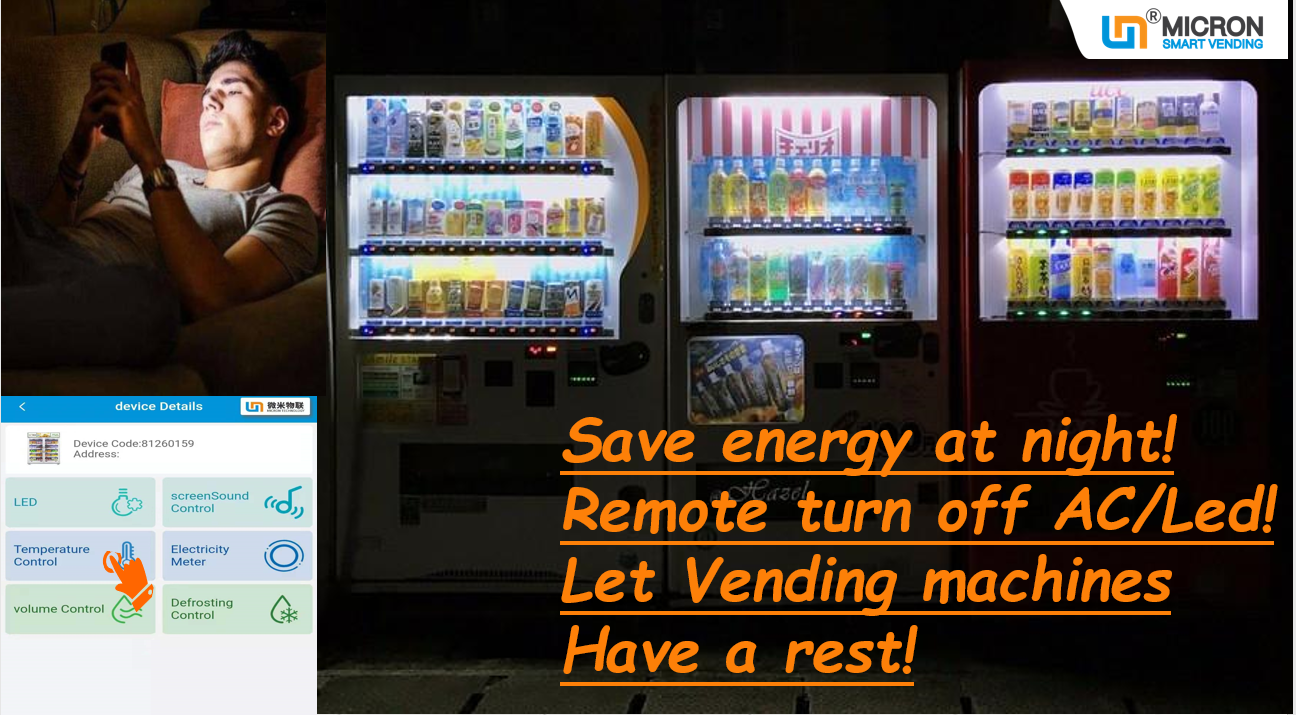 2nd. We develop some features to help our customers to save energy. 
Lots of our vending machines are put in the workplace, school, shopping mall. At night time, even though no body is there, the vending machine is still on, consumes energy.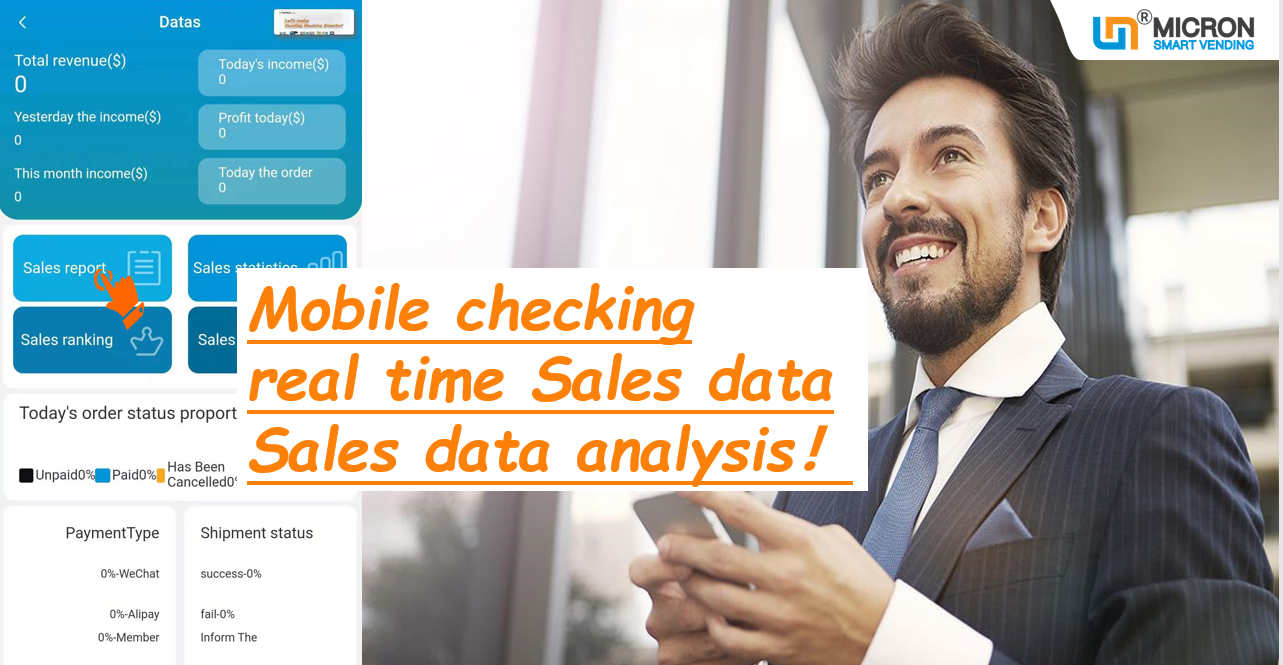 We had developed the energy management feature. So vending machine operator is able to remotely  on/off the cooling system/ lighting/ screen from mobile. 
And you can also check how much electricity is used everyday.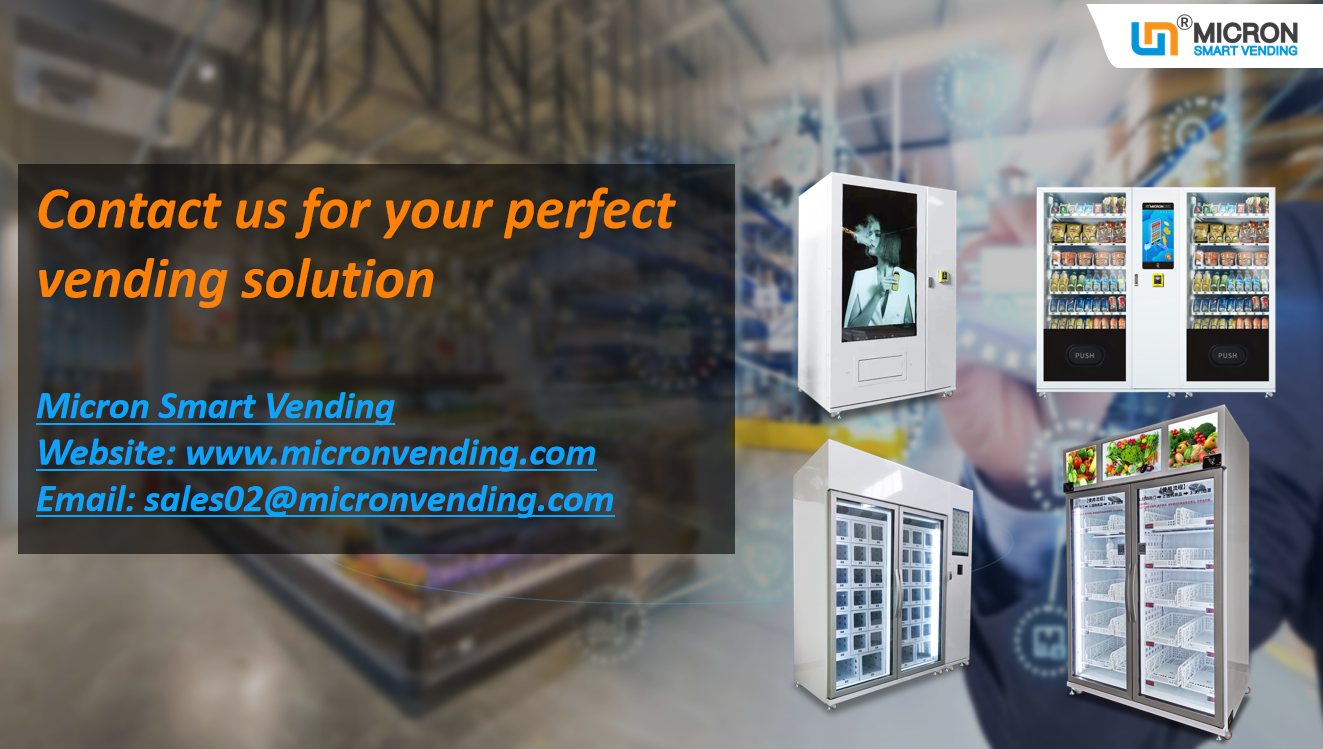 If you are also interested in using green smart  vending machine. Do contact us for more information.

Contact Us
Email:nate@micronvending.com
Whatsapp:+8613826225189
Skype:nate.ye2
Wechat:13826225189



Product Catalogue




Micron Smart Vending




Www.Micronvending.Com