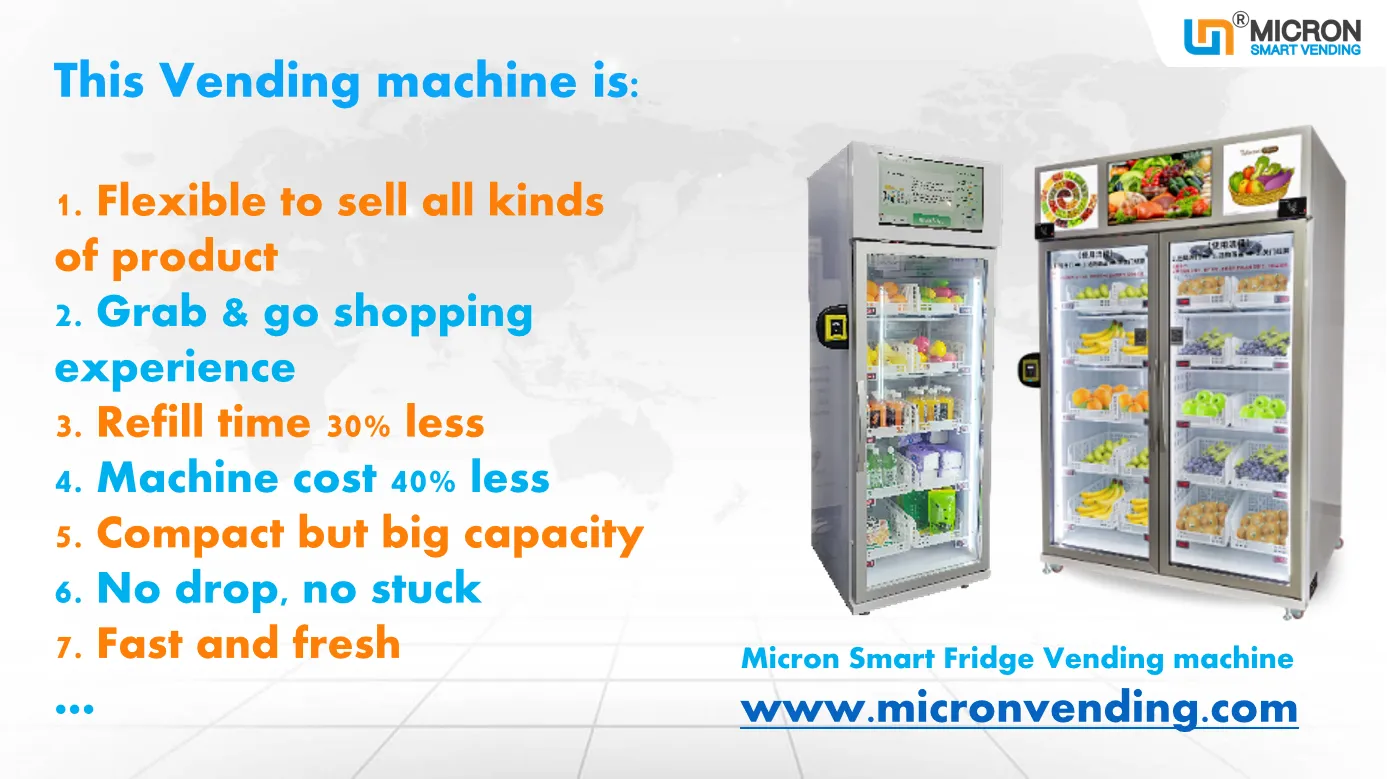 Some of our clients which are watching this video may be one of them, scratching their heads to increase the sales from their smart fridge vending machines, but sometimes they've defeated when consumers just don't buy their ideas.

So what happened? Why it didn't work?Here are some reasons:Number one consumers don't know what a smart fridge vending machine is and how it works. Number two, consumers has no idea of what advantages and benefits a smart fridge vending machine could bring to them while weighing between an unmanned machine and a real stock shelf.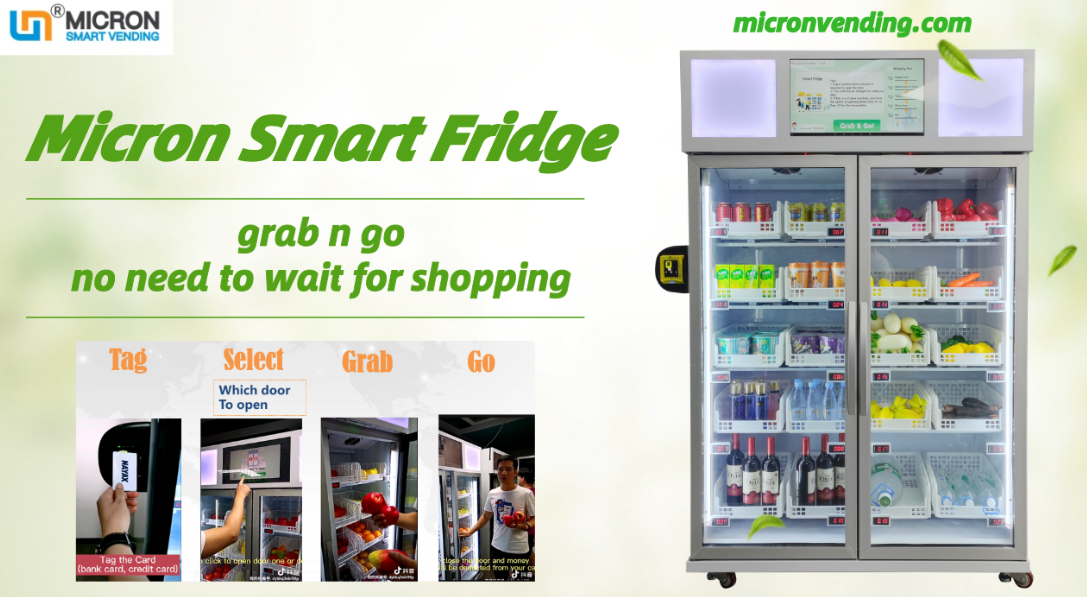 What do you need to do to break through the bottle neck? The main point is, you've got to promote the idea to consumers of what a smart fridge vending machine is and what advantages this machine could bring to them.

First of all, you must know what really are the advantages and benefits of a smart fridge vending machine. If you don't know them yet, click the link below to learn more.

//www.youtube.com/watch?v=kbcKq4x_mYQ&t=80s



Here are some tips offer to help improve your smart fridge vending machines performance.

1, set a big discount on your products for the first week to attract consumer's attention. Let them use in the first place Before attempting to expect immediate quick earnings from your machines. Put this golden rule in mind, "No pain, no gain".

2, hire one or two merchandisers and put them right next to your machines. Assign them to guide and encourage every consumer who passes by your machines to try out, mostly importantly to demonstrate the process of buying and educate them about what a smart fridge vending machine could change their way of life. Remember to give a good training to your merchandisers before conveying them to the frontline. Better equipments make a good soldier.

3, always find a good location to place your vending machines. This is a vital element to determine whether you could be successful in this business. If you wrongly put your machines in a place where few people will encounter them, no matter how good your machines are, you're not gonna succeed.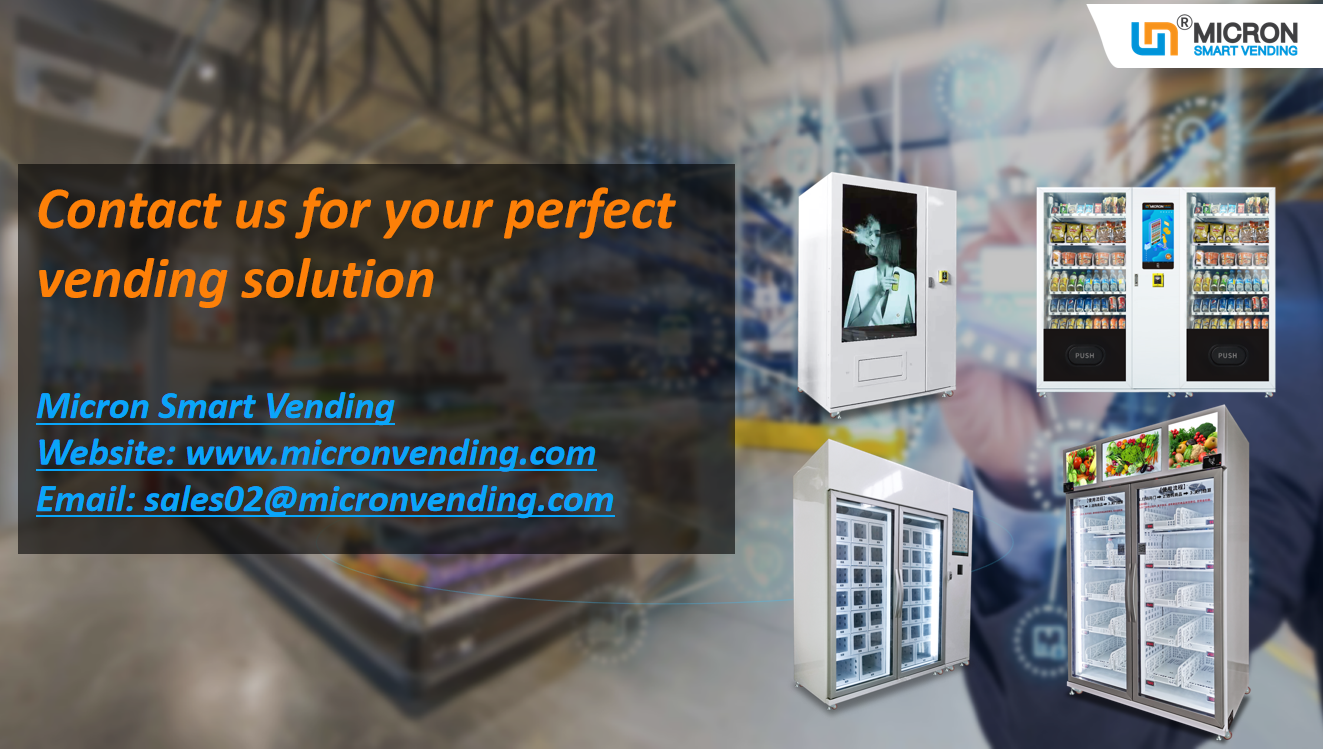 If you are interested in vending machines, please contact us for more information.

Contact Us
Email:nate@micronvending.com
Whatsapp:+8613826225189
Skype:nate.ye2
Wechat:13826225189



Product Catalogue




Micron Smart Vending




Www.Micronvending.Com