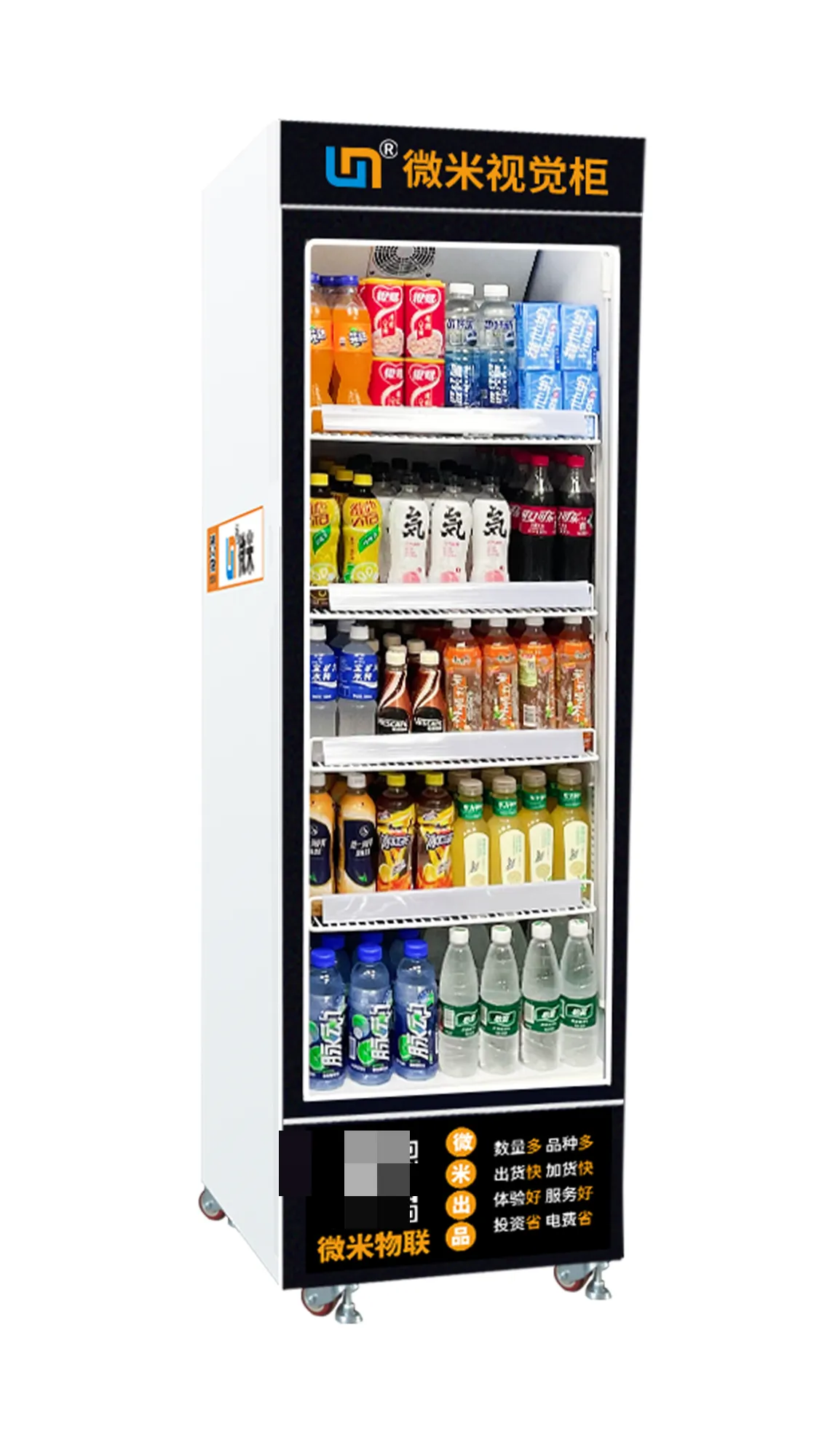 How AI vending machine work?
Visual recognition smart fridge vending machine develop and produced by Micron Smart Vending.

Product detail page://www.micronvending.com/Micron-smart-vending-AI-visual-vending-machine-to-sell-snack-drink.html

The dynamic visual recognition solution is 2 cameras on the top or both sides of the cabinet to record the process of consumers taking the goods after opening the door, and identify the information of the goods that consumers take by identifying the consumer video.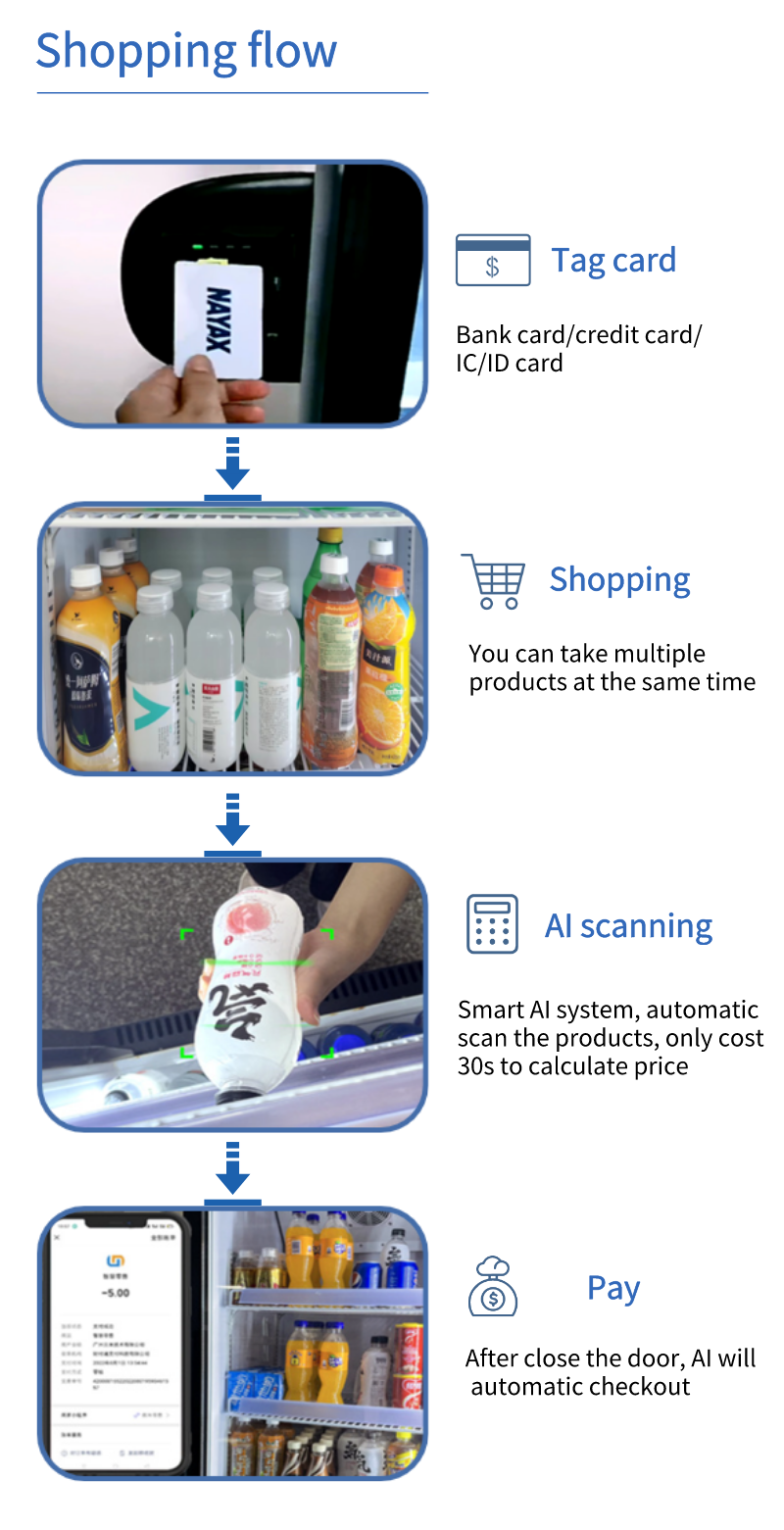 It can also provide beverage companies with the most reliable consumer data through cloud-based big data analysis. By collecting data such as daily door opening and closing times, goods display images, and display and arrangement frequency, it can control consumer portrait information and make freezer management more efficient.

Contact us for a proposal. 
WWW.MICRONVENDING.COM
nate@micronvending.com