Big news! A vending machine that display product detail, now you can sell whatever you want.
Are you planning to use vending machine as a retail sales channel? What is your biggest concern? I guess, not being able to display product detail is one of them. For example, if you want to sell mobile phone accessories, customer will want to know the specification, which model it will work with.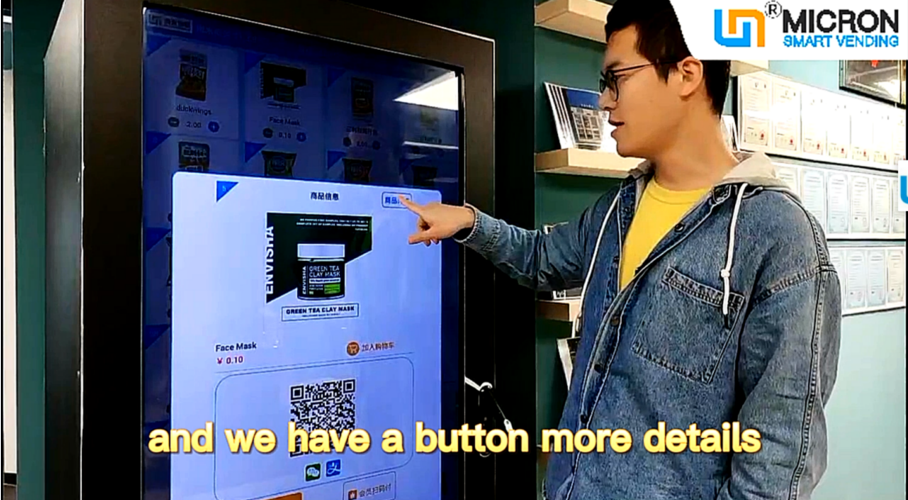 If you want to sell clothing, customer will want to see how it look on the model, size, material introduction. Traditional vending machines is not able to do that. While our smart vending machine can. For each product, you can upload up to 10 different pictures on it. When customer select a product, he will have the option to view product detail.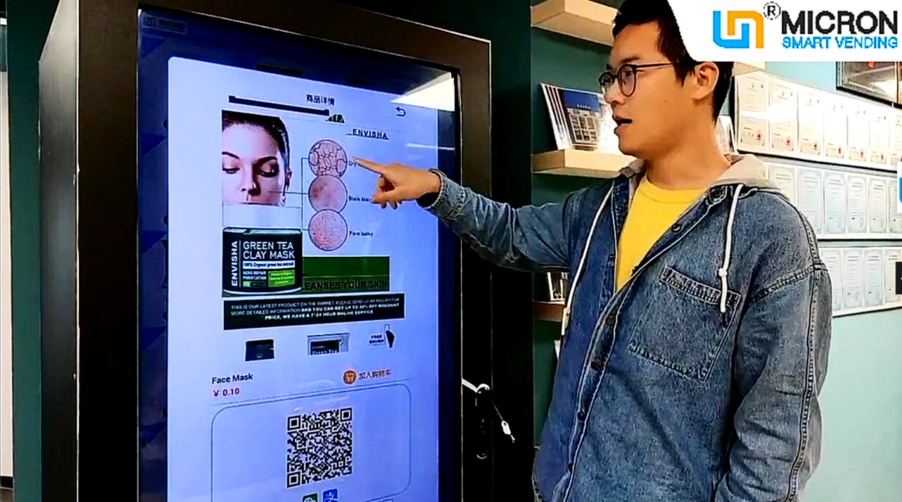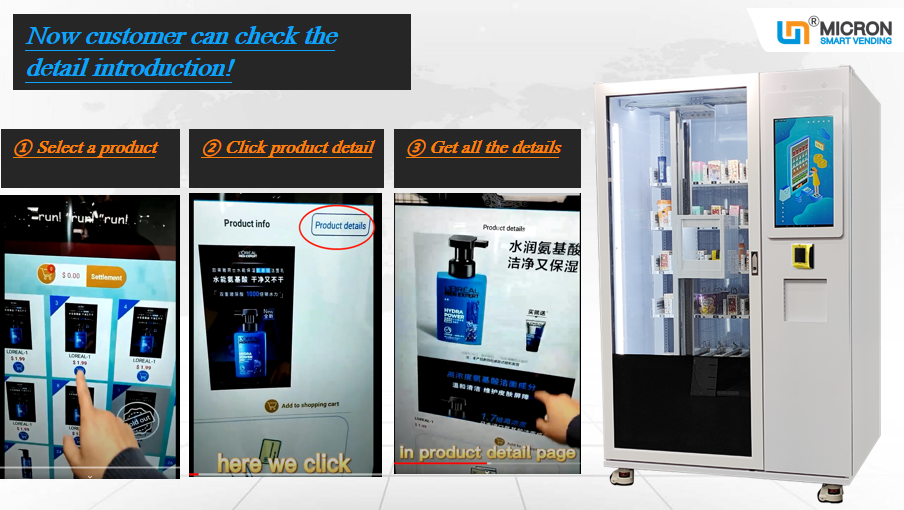 The shopping experience is like checking the product on line. But make payment off line and receive the product immediately. So, thinking about how to improve your retail business? Contact us for a solution! We have vending machine for all kinds of product.