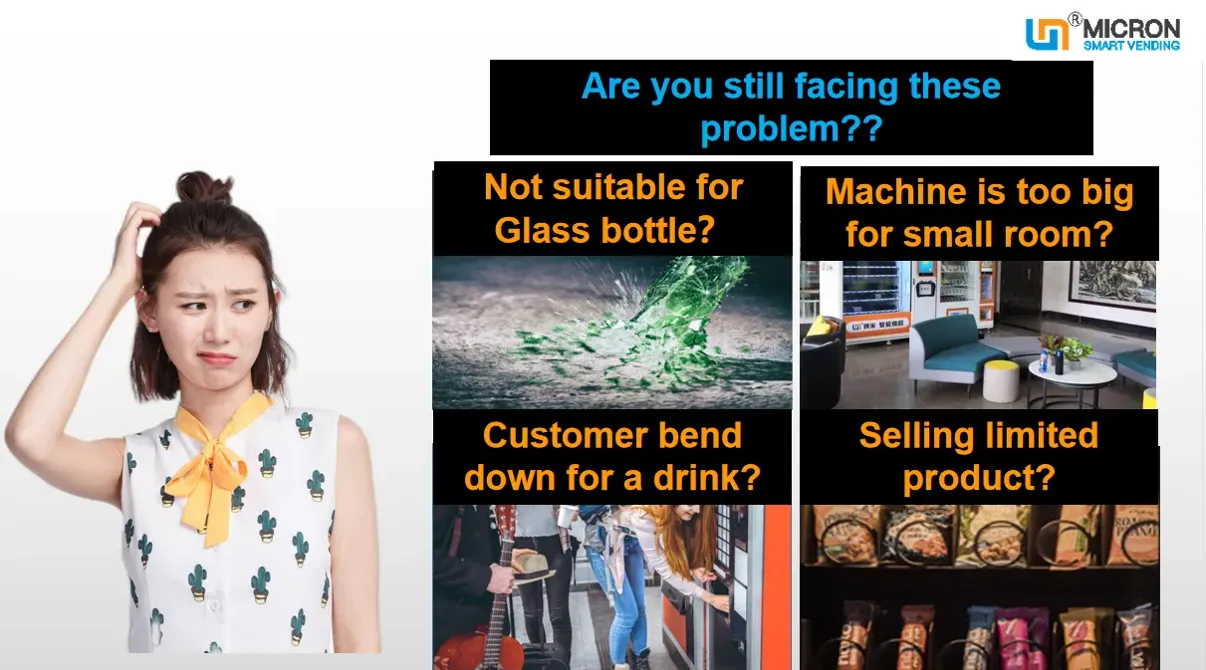 What is the problems you are facing at using current vending machine? Can not sell glass bottle? Customer shopping experience not good? They need to bend down and push the board. Not flexible enough, having a trouble at changing product? Loading capacity is not big enough?




Now all these problem, have a solution! XY elevator vending machine!
Most stable delivery elevator, can sell glass bottle, beer, wine… Flexible pusher slot, can change product any time you want.
Middle pick up with auto opening door.
Small body but big loading capacity.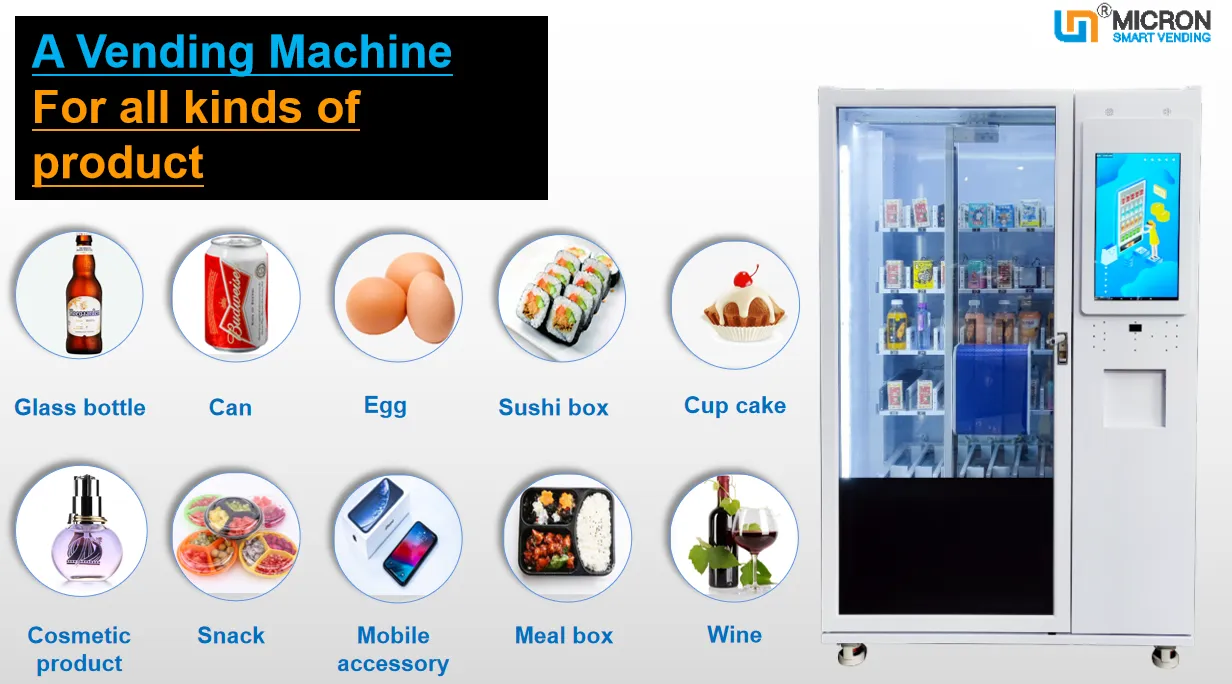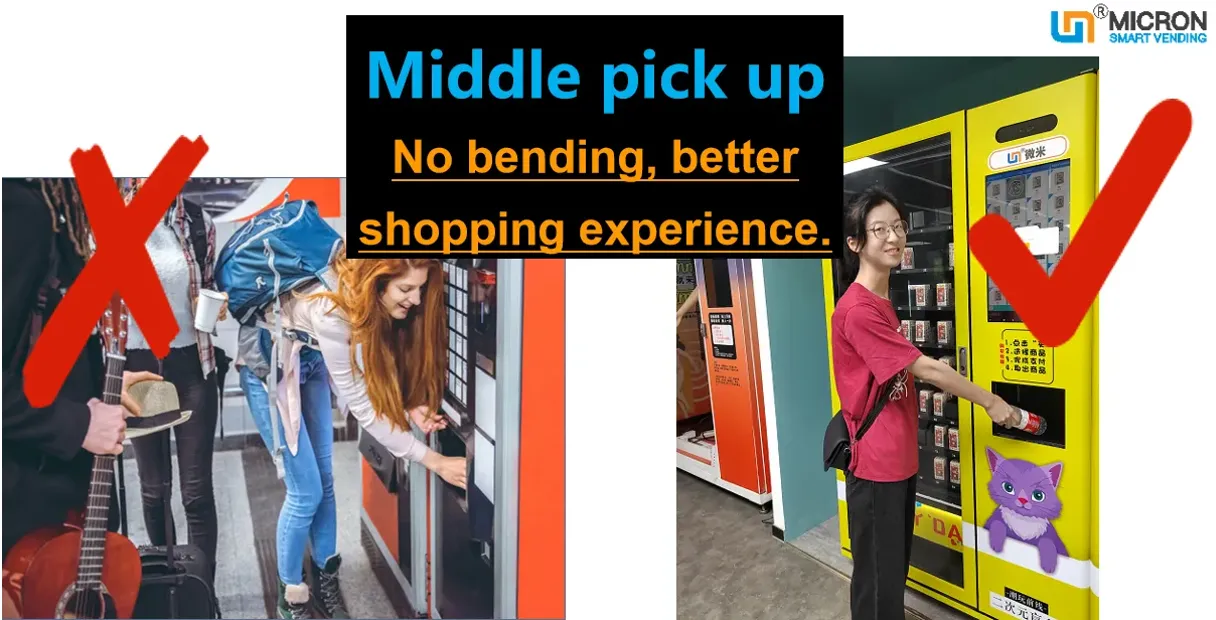 This XY elevator vending machine developed by Micron Smart Vending,  give even better shopping experience to the customer. As the product is picked up at the side, middle position of the machine, which means the customer don't need to bend down to the button of the machine. It very suitable for high end drink, fruit box, food, jar can, bear, wine, cup cake. can change product any time you want.
There is also other advantage of the machine, the product move only one time, from slot to elevator, and the customer pick up directly from elevator. And behind the slave box, touch screen, also slots are there, so small body with big capacity.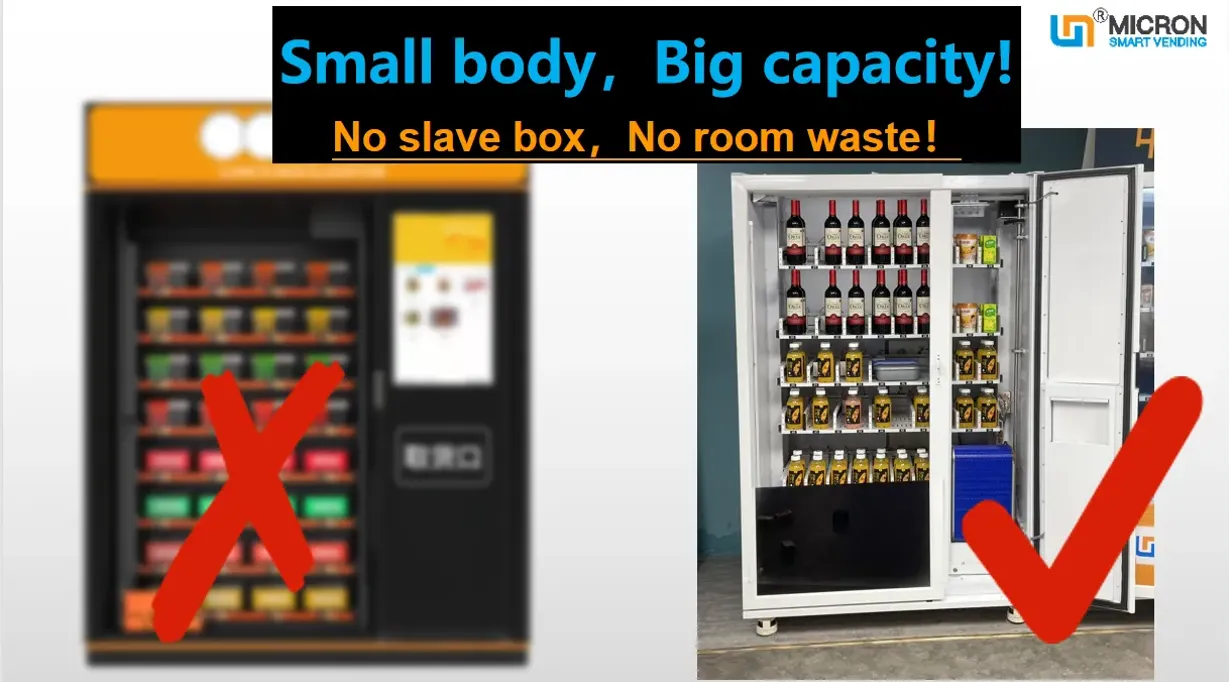 Last but not the least, this model is with Micron Smart Vending system, support remote inventory checking, remote on/off the machine, Video/picture remote upload, touch screen experience, can upload up to 10 pictures for one product. Lots of features to be explored. Where to find your perfect vending machine? Please contact us and lets discuss your plan. Micron Smart Vending.