Want to expend your vending business to all the workplace?
While it's a heavry investment to do it.
Traditional vending machine is not so flexible for different packing product.
While employees always ask for new food/fruit/drink.
Here we recommend Micron Smart fridge vending machine.
Flexible, afforable, small foot print, smart!
Expend your vending business fast with us!
Product detail page:
//www.micronvending.com/Grab-n-go-vending-machine-sell-snack-drink-sandwich-fruit.html


The best office vending machine solution compact can sell fresh fruit salad box snack and drink

real healthy



W

hat is the best vending solution for office?


1

. It need to be compact, don't occupy too much space.




2

. Office is the place people spend lots of time, the shopping experience if it's just like home, it would be great!




3. People in the office share similar interest, similar demand. If the vending machine can share some valued information, play some video, picture as advertisement or promotion, it would be great.




4. Office employee care about healthy very much. If the vending machine have the option to offer fresh fruit, Salad box, fresh juice it would be great!




5

. Office is not a place with a lot of people like subway station, school… So the investment income ratio must be considered. Vending machine operator could not put a very expensive vending machine to a office place.




6

. Operation must be efficient, filler goes to refill only when need, and fast refill is is the key to improve the efficiency!






I

s there any vending solution that can fulfil above requirement?
Micron Smart Vending had develop the best vending solution for office:
Micron Smart fridge vending machine.
         
        2.G
rab and go shopping experience, just like taking a drink from the fridge at home.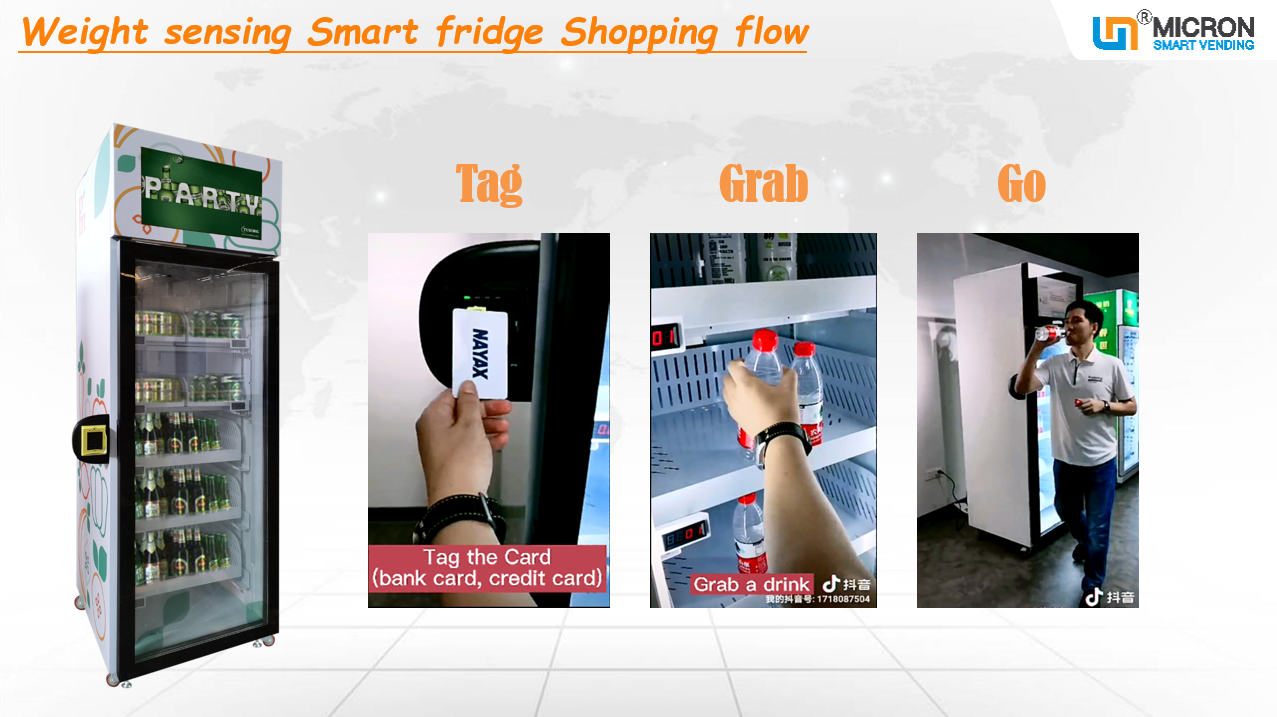 3.22 inch LCD screen, remote upload video and picture. Potential advertisement income.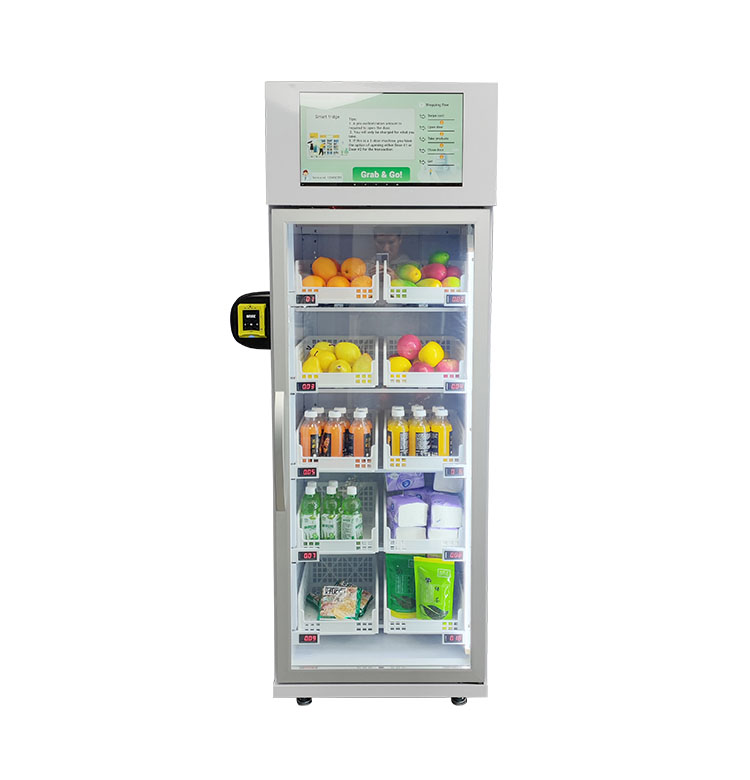 4.F

lexible for all kinds of product. Can sell by KG, can sell by piece. Fresh fruit, Salad box, glass bottle, snack, drink and all kinds of

health

food.
         
          6.Smart Vending system, real time inventory, sales data available from Mobile phone. Provide sales report enable operation to be data driven, sell what the employee want to buy. Fast filling saving 70% refill time compare to normal spiral machine.
 



Shopping experience, Grab and go, fast and fresh.
If you are interested in this solution.
Contact Us
Email:nate@micronvending.com
Whatsapp:+8613826225189
Wechat:13826225189
Micron smart vending
www.micronvending.com