Price is too high to buy vending machine from local supplier? There always a option to buy directly from a  China vending machine manufacturer with affordable price. Invest less for higher profit!

Why China vending machine price is lower?

1. As the world's factory, China has a complete supply chain system. Compressor, spiral, motor, metal cutting, fridge making, all components are available within China with low transportation cost.

2. China market have the biggest growing demand for new vending machine. Plus exporting globally.  The big demand itself enable factories to raise production capacity which means higher efficiency and lower manufacture cost.

So, what is the price importer need to pay? It could be vary from model to model, and purchase quantity, It could be as low as 1000 usd per vending machine or 5000 usd for high end elevator vending machine or customized vending machine.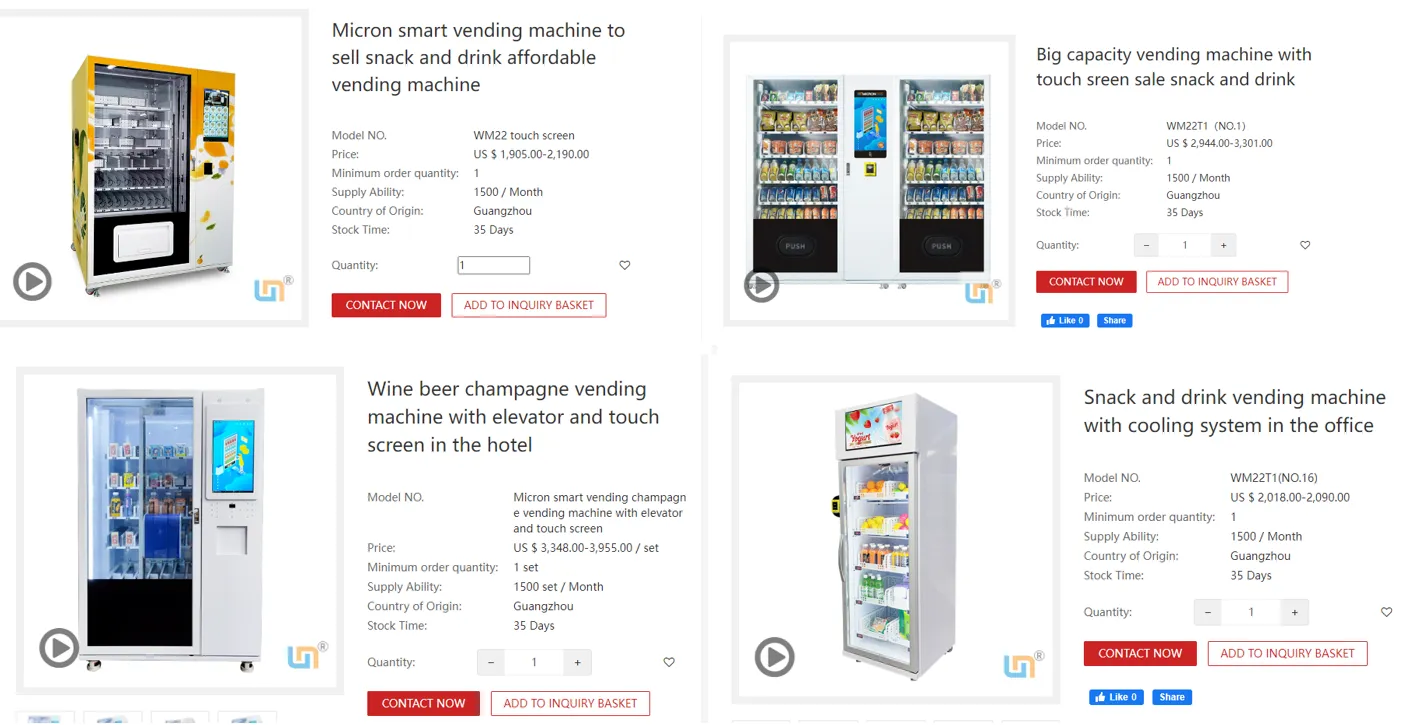 There is a website which listing the real price for each model. Visit:

www.micronvending.com

, click product, all product. You will get an idea of what's the machine price.

Of course, you still need to pay shipping. From China to your address. The shipping cost you can check with your local shipping agent, they can quote you. Or, you can as the vending machine manufacturer to quote you. Normally, all factories who have experience of exporting, will have contact price with sea shipment forwarder.