There is no vending machine in daily life. What should you do if the following happens?

Working overtime late at night, you finally had time to rest, but the shopping malls and supermarkets were already closed; the hot weather made your thirsty unbearable, but you couldn't find a store nearby; you got up in the morning for a workout and wanted to replenish water after finishing the exercise. You found that the surrounding shops were not open; the key was to buy but found that the surroundings were full of people, and there was no way to start.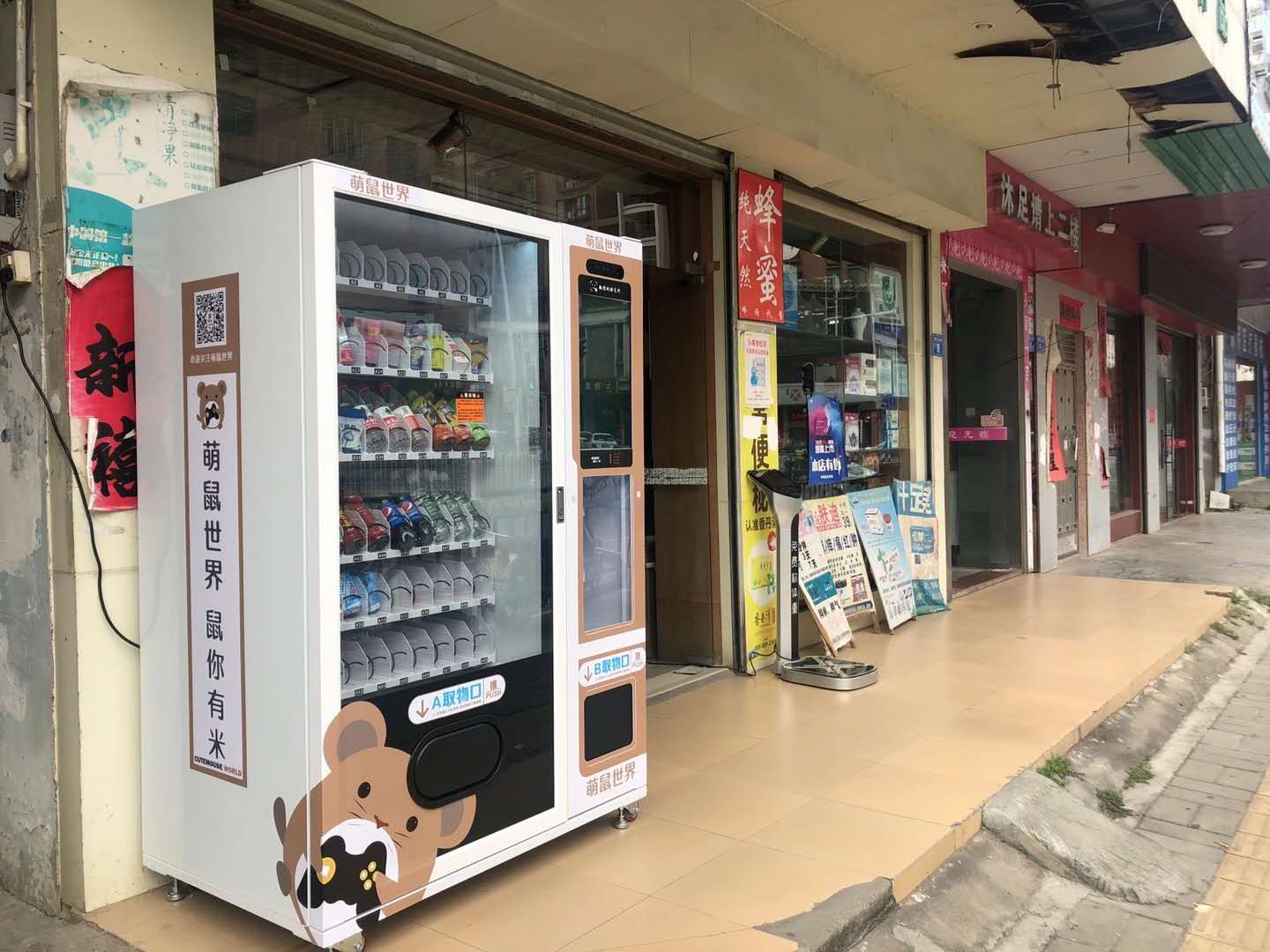 So what are the advantages of vending machines for operators?
1. Vending machines are highly profitable
General snack food stores not only require labor costs, but also rent and other expenses. In fact, a vending machine can be used as a small store, providing services 24 hours a day, without human attention, and you can open "physical stores" everywhere. , Low cost and high profit.
2. Vending machines have the characteristics of news media
The vending machine is a mobile brand promotion. The intelligent system display screen is for brand promotion. The appearance can be customized. It can be used for promotion and planning, as well as investment cooperation. The news media business process expansion space is very large.
3. High level of intelligent system of vending machine
Automatic payment collection without human control can also get data monitoring records at all times, intelligent management.
4. Control new sales data to boost product operations
The ultimate integration of vending machines and online payment system software, dual-use services for banknotes and virtual currencies, convenient and fast actual operation, and enhance customer service experience.
5. Provide customized services to facilitate new business processes
Customized services are also one of the development trends of social development. Nowadays, some brands have gradually adopted vending machines, and customized manufacturing has provided a large number of connected value-added services for vending machines.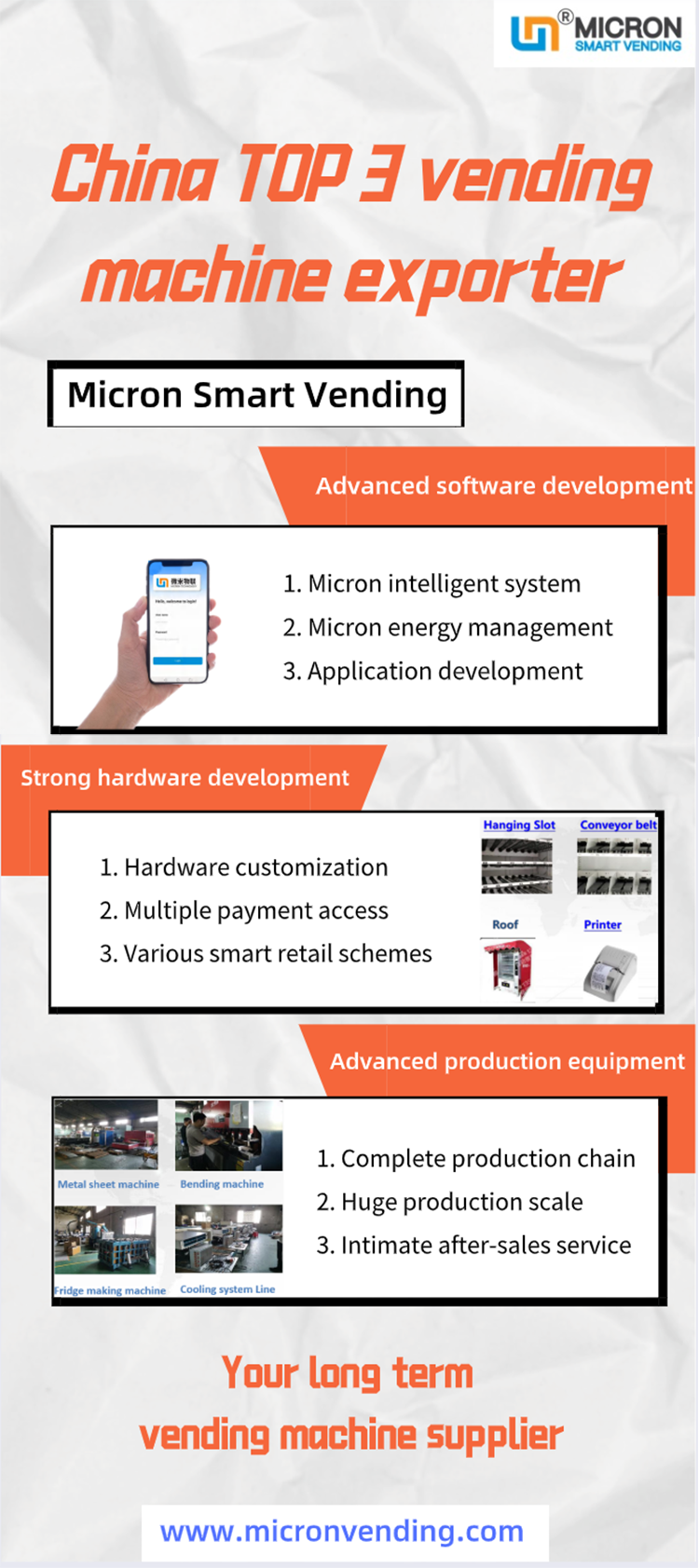 If you are interested in vending machines, you can contact me to learn more.
Email:nate@micronvending.com
Whatsapp:+8613826225189
Skype:nate.ye2
Wechat:13826225189