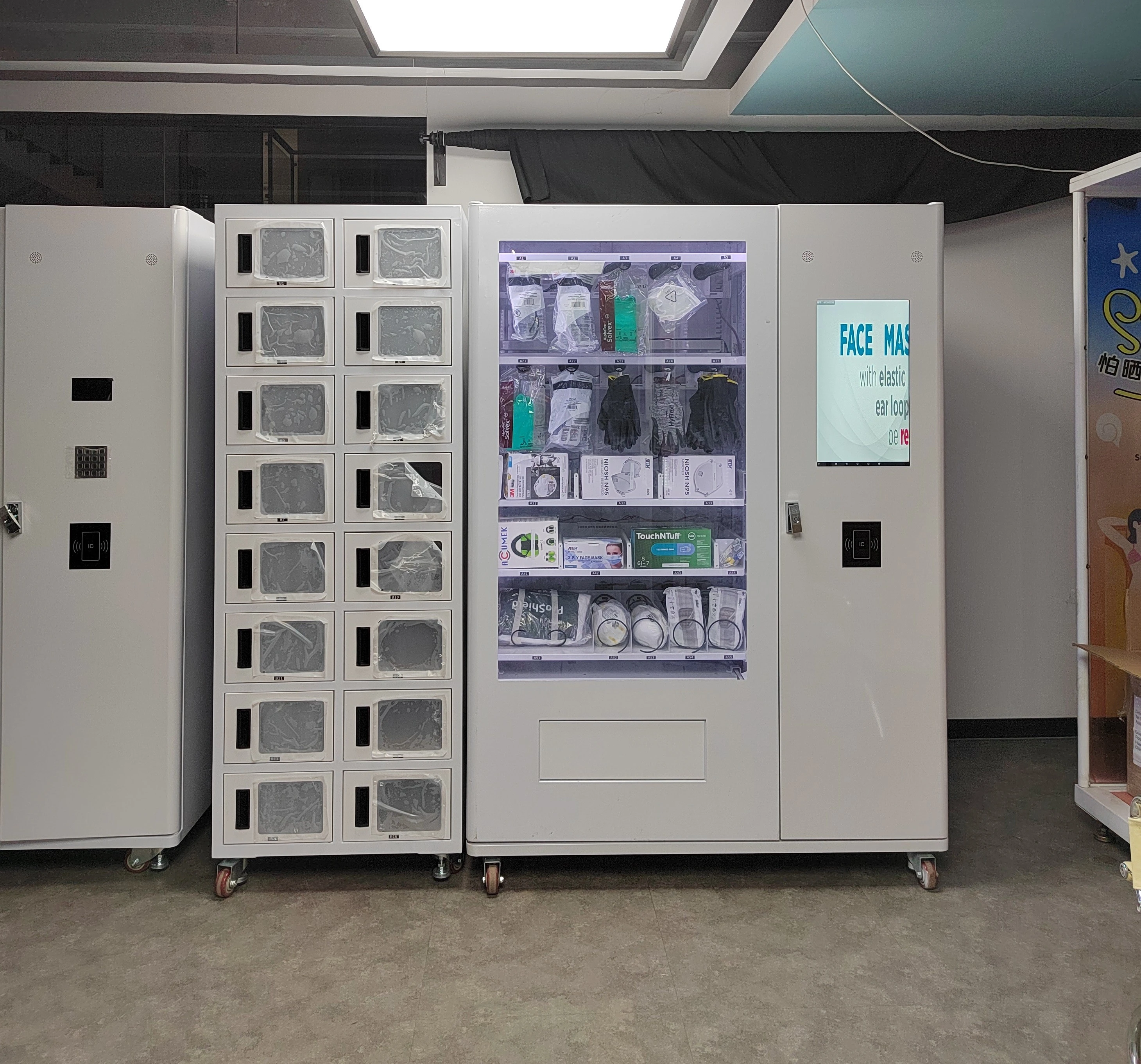 Do you want to sell PPE product in factory, this machie may be the best option!

The biggest problem to sell PPE product is that the product shape is not like snack and drink.
Some even very big in dimension, some are not suitable to put inside the spiral.
Now we have a solution! PPE vending machine developed by Micron Smart Vending!
Four kinds of good tray, hanging slot, adjustable direct push slot, spiral slot and locker! 
To ensure flexible for all kinds of PPE product even as big as helmet, can be sold from the machine.
For gloves, we can just hang on the hanging slot, so the big quantity of product can be filled into the machine.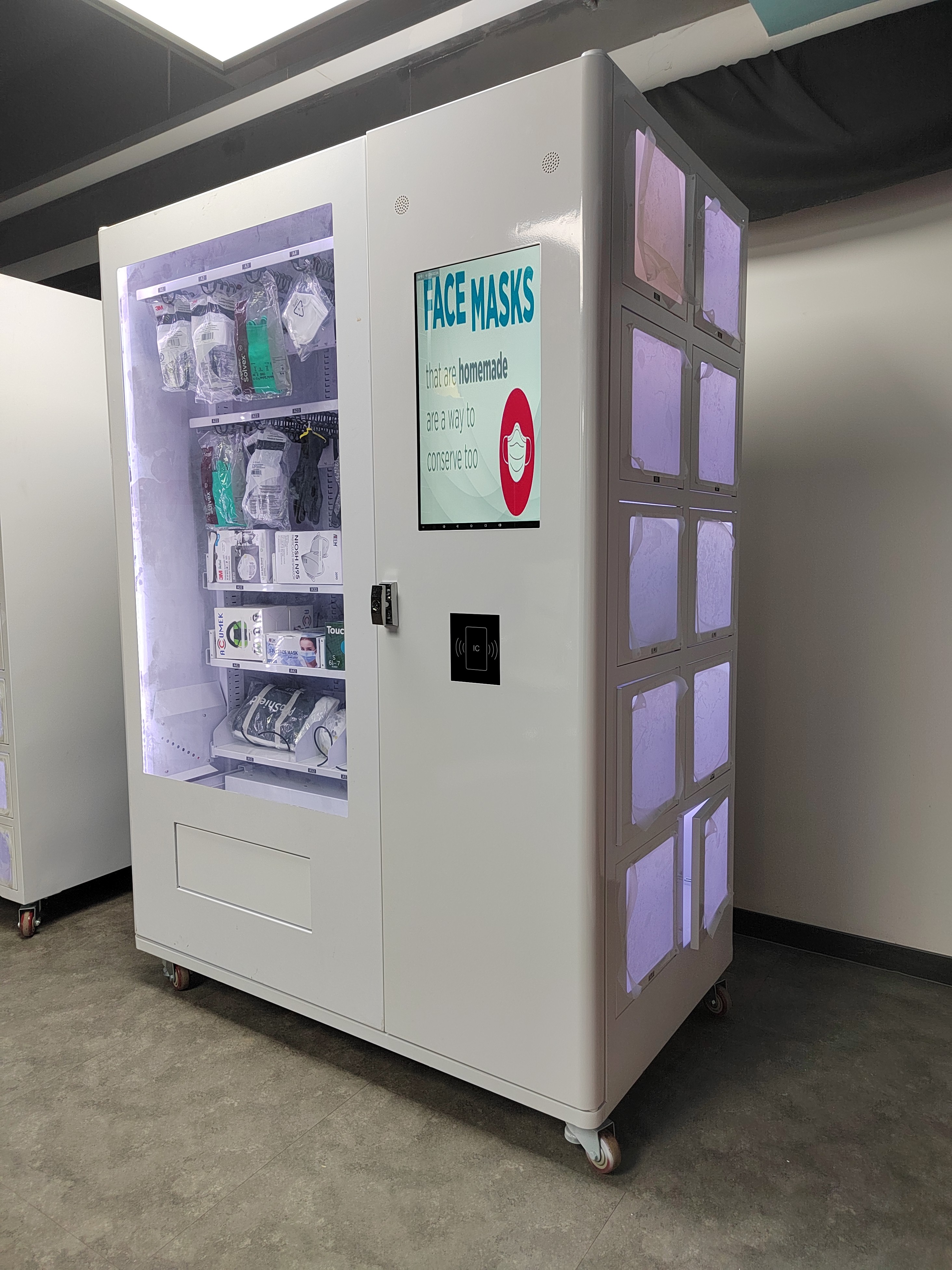 It's with a 22 inch touch screen, vending machine operator can upload video/picture to the screen.
It's with IC card reader. So the employee can use their employee card to buy from the machine. 
It can also support cash, card payment.

PPE vending machine best choice. Vending machine Factory direct supply.
If you are interested in this vending machine, please contact us for more information.

Contact Us
Email:nate@micronvending.com
Whatsapp:+8613826225189
Skype:nate.ye2
Wechat:13826225189



Product Catalogue




Micron Smart Vending




Www.Micronvending.Com