For most of the country, vape is not allowed to be sold on line. So off line vape retail shop become the biggest sales channel. For all the vape distributor, it become very keen competition to put your vape in the vape shop. How to increase vape sales? Vending machine is here to help you lower your invest and increase sales fast.

Question 1. What type of vending machine suitable for E-cigarette.

We have two models suitable for E-cigarette selling. One wall mounted vending machine, one standing machine with 55 inch touch screen in the front. The good tray can be customized base on the vape packing. Can remotely upload video and picture to the screen. With smart vending management system for remote controlling the machine and real time data checking.

Below is the features of a Micron Smart Vending Machine
Real time inventory data can be checked from mobile.

Remotely on/off the cooling system/screen/led light.(Save energy at night)

Can see how much electricity the vending machine uses from mobile

Can change price, product picture from mobile Can upload advertisement to the machine screen remotely.

Can check sales report per month, week. and can see real time sales data from mobile Customer can buy multiple products at a time.

Can upload up to 10 pictures for one product, so customer can see the product detail and specification.

Can monitor the status of each machine from mobile, if the machine is fail, you will find it fast and go to check.

Flexible APP setting, such as change language, display sold out, upload company logo and service number.
Question 2. How much you need to spend for Vape vending machine.

It may be lower then your image. Many of vape vending machine is smaller size wall mounted vending machine. If you buy such a machine from good China vending machine factory, take Micron Smart Vending for example, a smart mini vending machine price is 1200 usd -1800 usd only, final price depend on purchase quantity. Product detail you can refer to below link:

//www.micronvending.com/E-cigarette-vape-vending-machine-in-the-club-wall-mounted-mini-vending-machine.html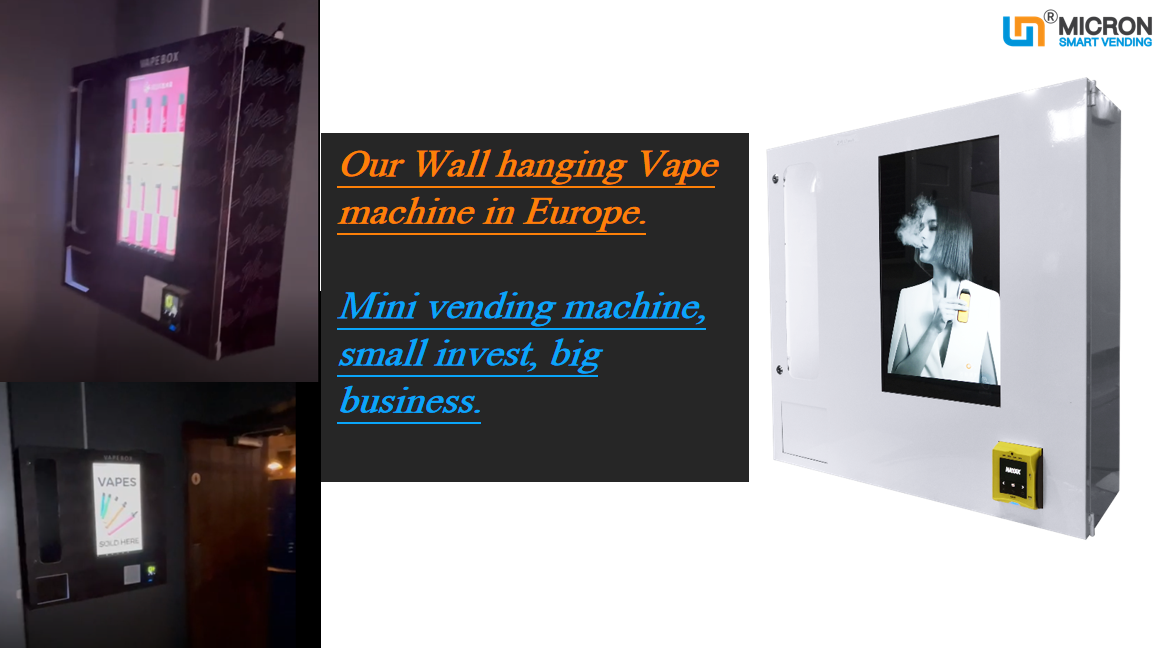 And what's other cost. Shipping. From China to your place. Shipping cost of small vape machine is very low, maybe 200 -600 usd per machine depend on your address. Shipping a big machine, is 800 usd to 1500 usd. That's all for vape vending machine investment. Of course, there is invest location also. You can discuss with the location owner, share profit or pay fix rent.

Want to get more details about how much you need to pay? We have a example quotation in below page for three kinds of our vape vending machine. Wall mounted vape vending machine, floor standing vape vending machine and table top vape vending machine.

//www.micronvending.com/How-much-you-need-to-invest-for-vape-vendin-machine-business-lower-then-your-image.html?is_preview=09867894088efec3babd77f3caae46d1&channel_id=5009640937175025

Question 3.  Is it legal to sell vape in vending machine?

As a vending machine manufacturer, we have some experience to share. We had ship many vape vending machine to our customers. How they sell their vape from vending machine? Two ways.

Vending machine with age recognition device. Scan passport/ ID card/Driver license first, allowing only people above 21 to enter to the buying page.

Install the vending machine inside the night clubs. So no age recognition device required. Everybody inside the night club can buy vape. And our vending machine support remotely turn on and turn off. So, day time, the vending machine can be out of service. Only available for purchase at night time.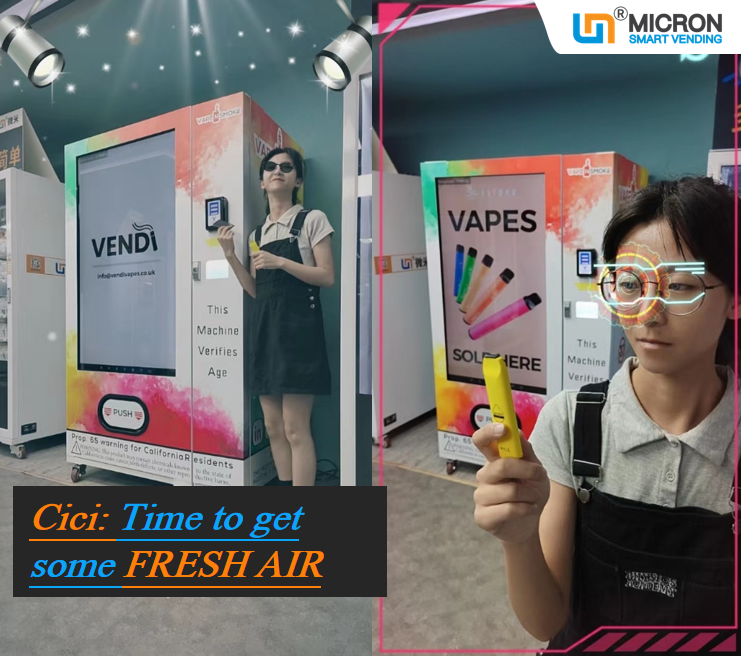 Question 4. How to buy a E-cigarette vending machine.

Micron Smart Vending is China top vending machine manufacturer, exported our vending machine to more then 50 counties. Already working with many Vape vending machine operator, contact us now for more information and a quotation!



Contact Us For Your Solution