When we want to sell milk in the spiral vending machine, there are some limit. Glass bottle can not sell, milk bag can not sell, big bottle 1Liter milk can not sell. How to increase you milk vending business?

You need a new milk vending machine!
Micron Smart fridge vending machine is the solution.
what is the advantage?

1. No dropping for milk. It's grab and go. Just like opening fridge at home. So glass bottle, no problem.

2. Big bottle can just put the in tray, flexible for big, small bottle, can, bag.

3. Affordable machine cost. Compare to those elevator vending machine, smart fridge vending machine is very competitive.

4. Flexible for other product, snack & drink, sandwich, bread, glass bottle, meal all can be put in the smart fridge vending machine.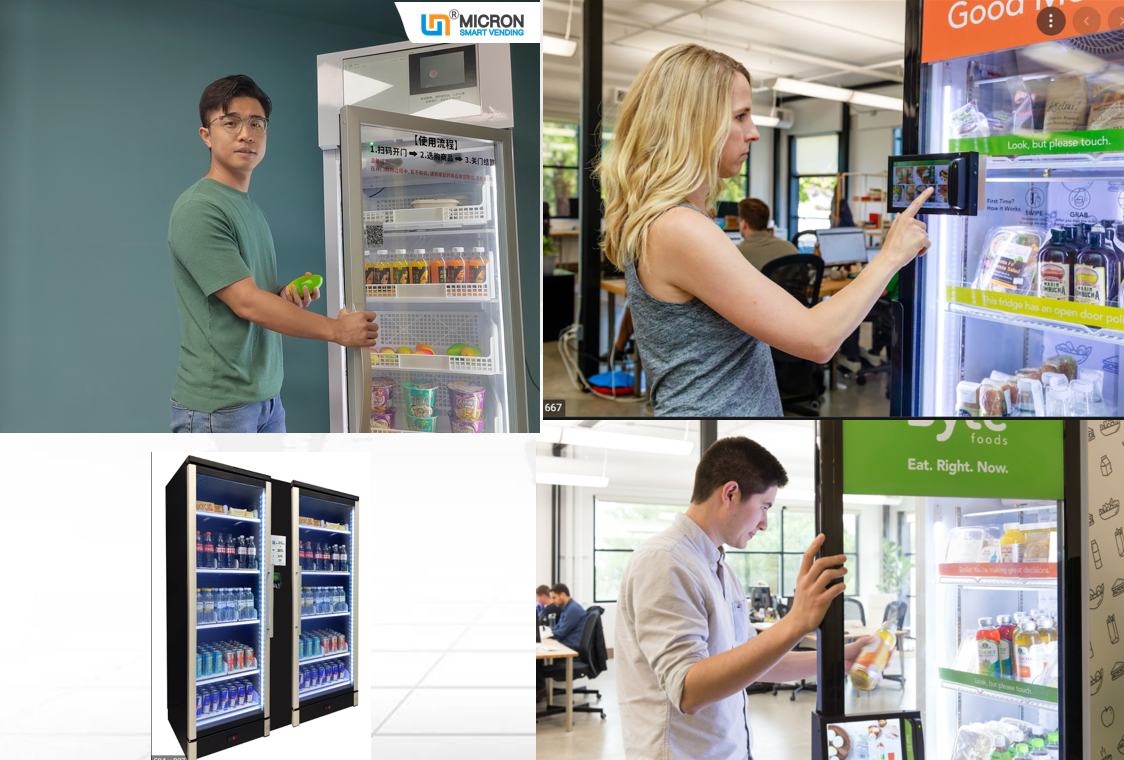 More features are available in this milk vending machine!
1. Real time inventory data can be checked from mobile.

2. Remotely on/off the cooling system/screen/led light.(Save energy at night).

3. Can see how much electricity the vending machine uses from mobile.

4. Can change price, product picture from mobile.

5. Can upload advertisement to the machine screen remotely.

6. Can check sales report per month, week. and can see real time sales data from mobile.

7. Customer can buy multiple products at a time.

8. Can monitor the status of each machine from mobile, if the machine is fail, you will find it fast and go to check.


Ready to use a better milk vending machine to expend your milk business?
Contact us now for a quotation!
Contact Us
Nate: nate@micronvending.com
Whatsapp: +8613826225189
Skype: nate.ye2
Wechat: 13826225189