Micron smart fridge vending machine makes convenience everywhere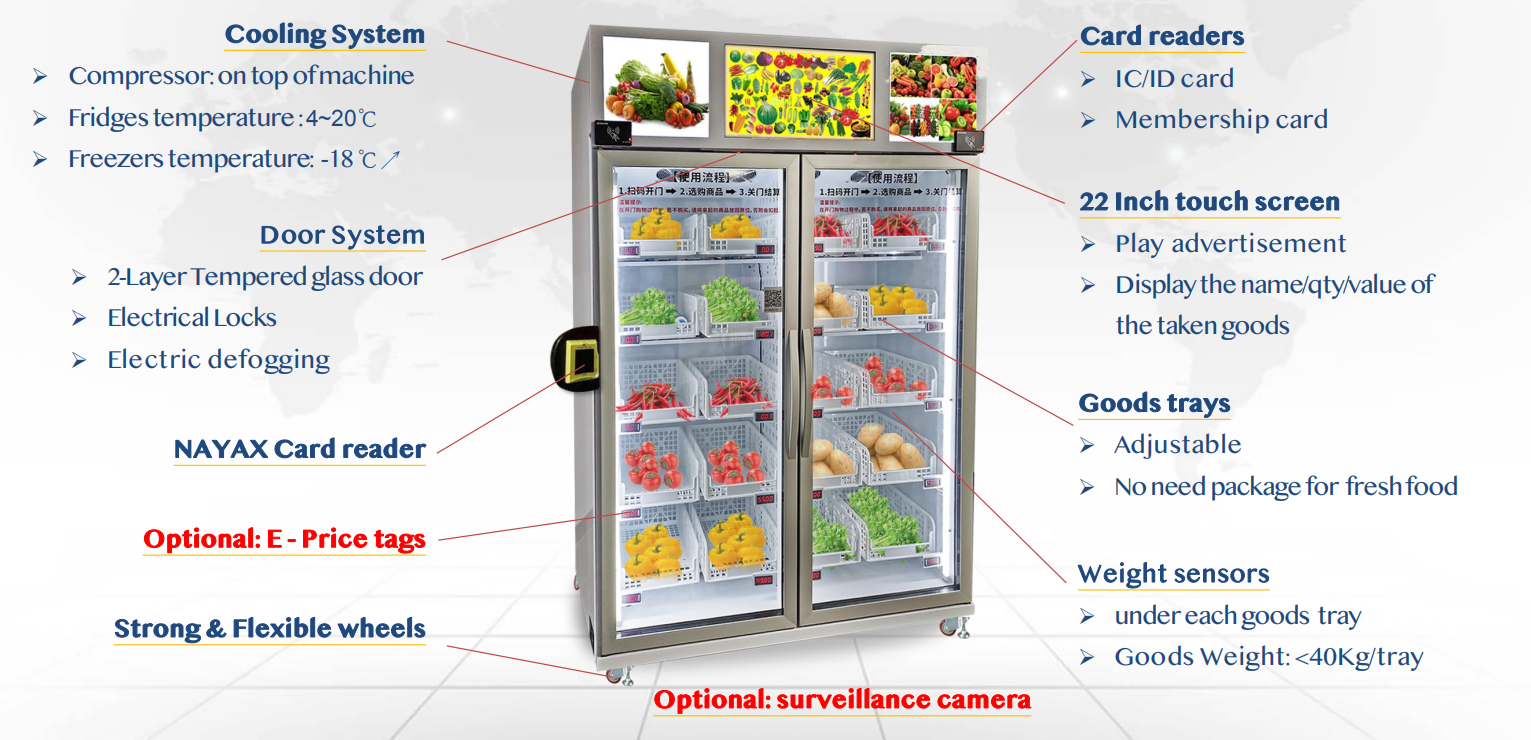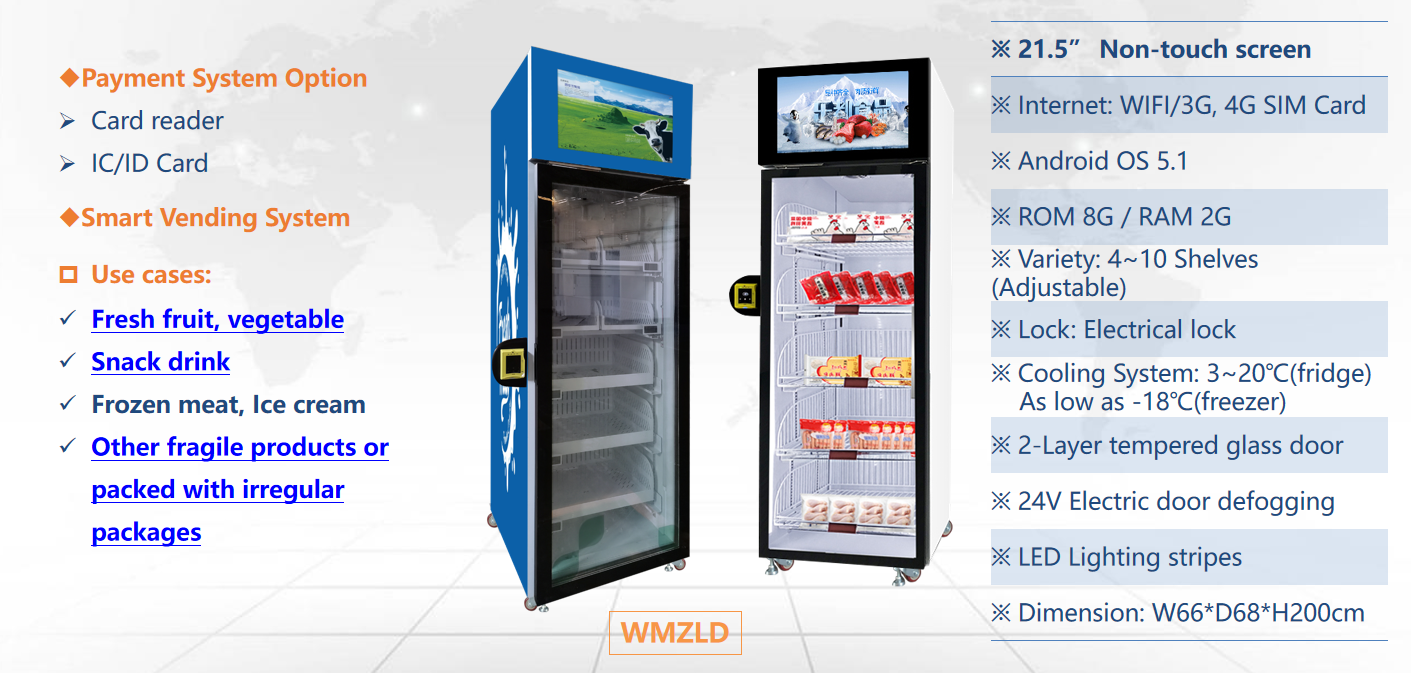 Main advantage:
 
1.Open the door to pick up, close the door to check out
 
      After the customer swipes the card, he chooses products at will. After closing the door of the vending machine, the vending machine automatically counts, calculates the goods and weight taken by the customer, and automatically deducts the payment.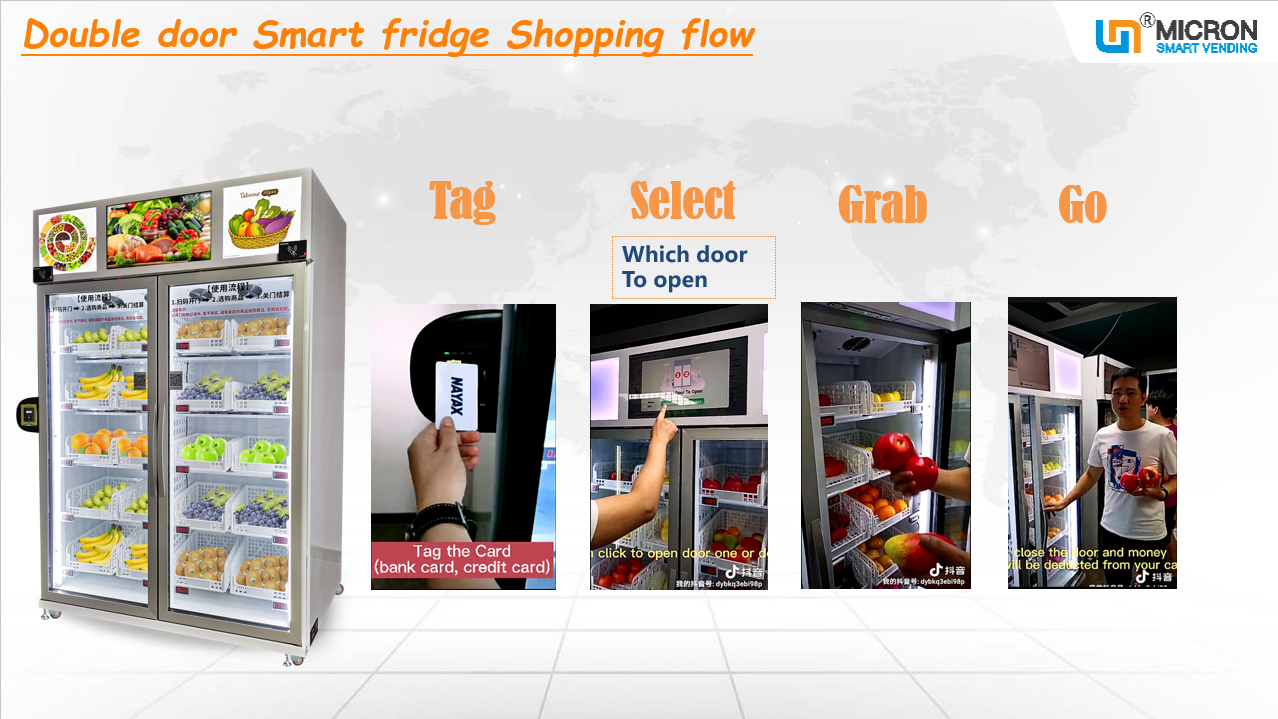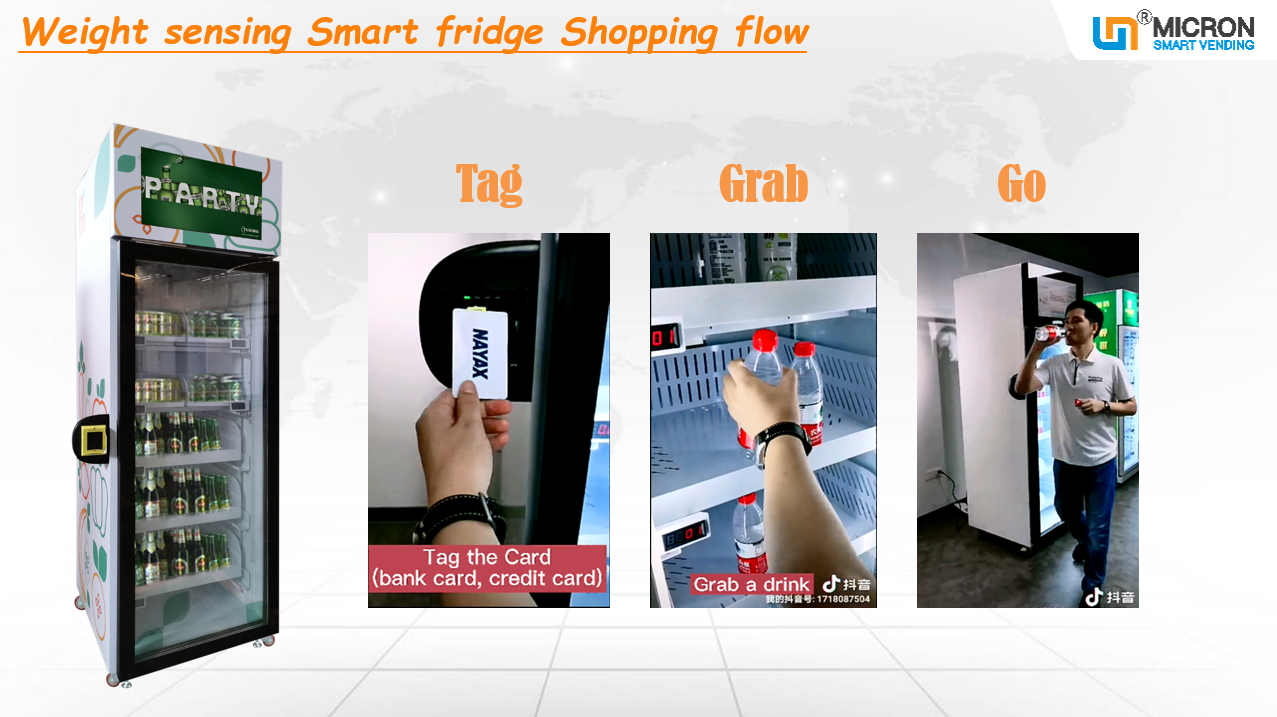 2.Gravity recognition, simple operation
      The vending machine adopts gravity recognition technology, the goods do not need to be labeled, and there is no need for standardized packaging. Customers take as much as they want.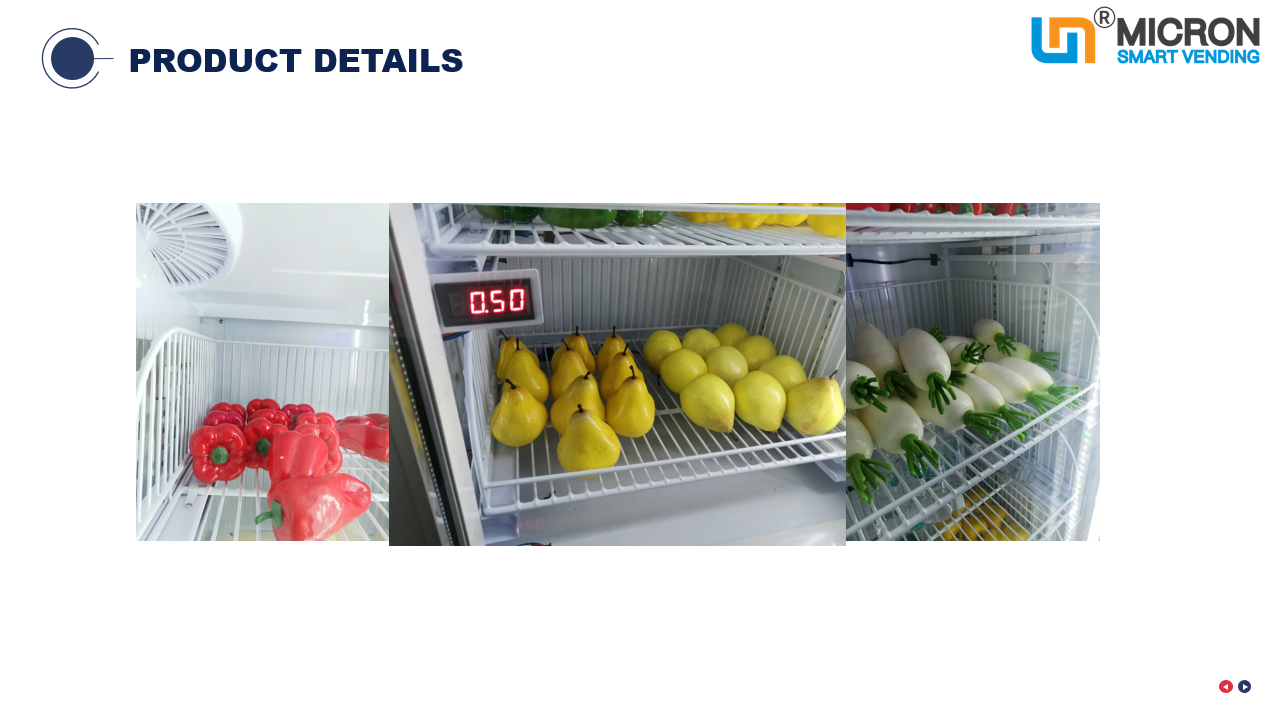 3.Freezer-level refrigerated preservation
   
   It is a good solution to the pain points of loss of fresh fruits and vegetables, and the refrigeration temperature can be customized according to customer needs.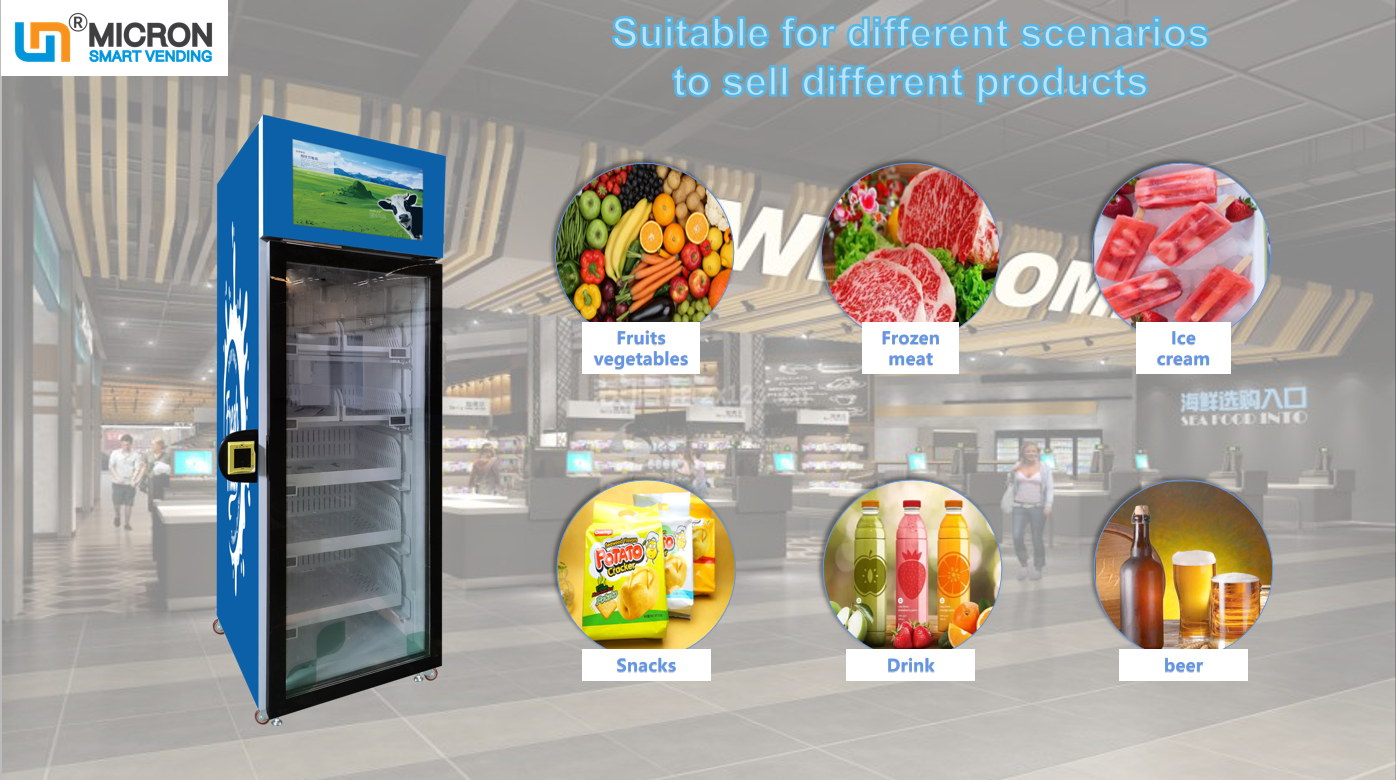 4.Micron smart cloud system, easy to manage business
 
        You can check the income and expenditure details through your mobile phone, purchase and replenish goods in time, improve management efficiency, and reduce labor costs.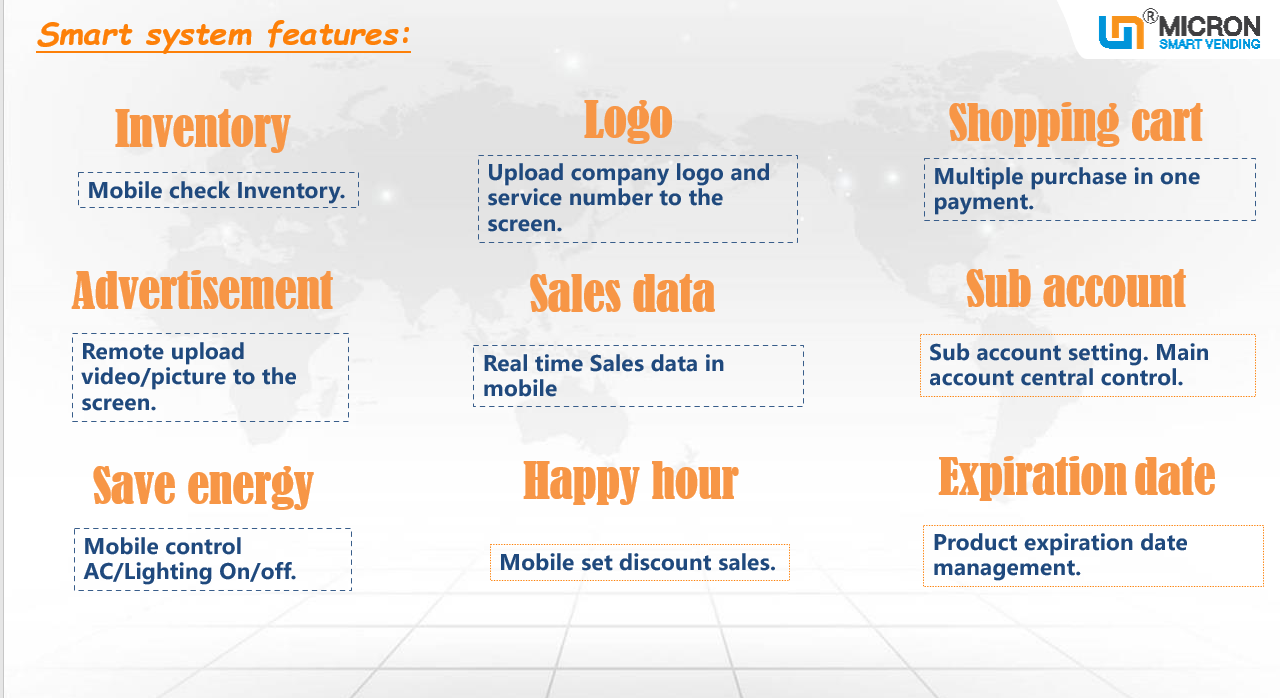 If you want more details, you can contact us directly.
Nate:nate@micronvending.com
Whatsapp:+8613826225189
Skype:nate.ye2
Wechat:13826225189