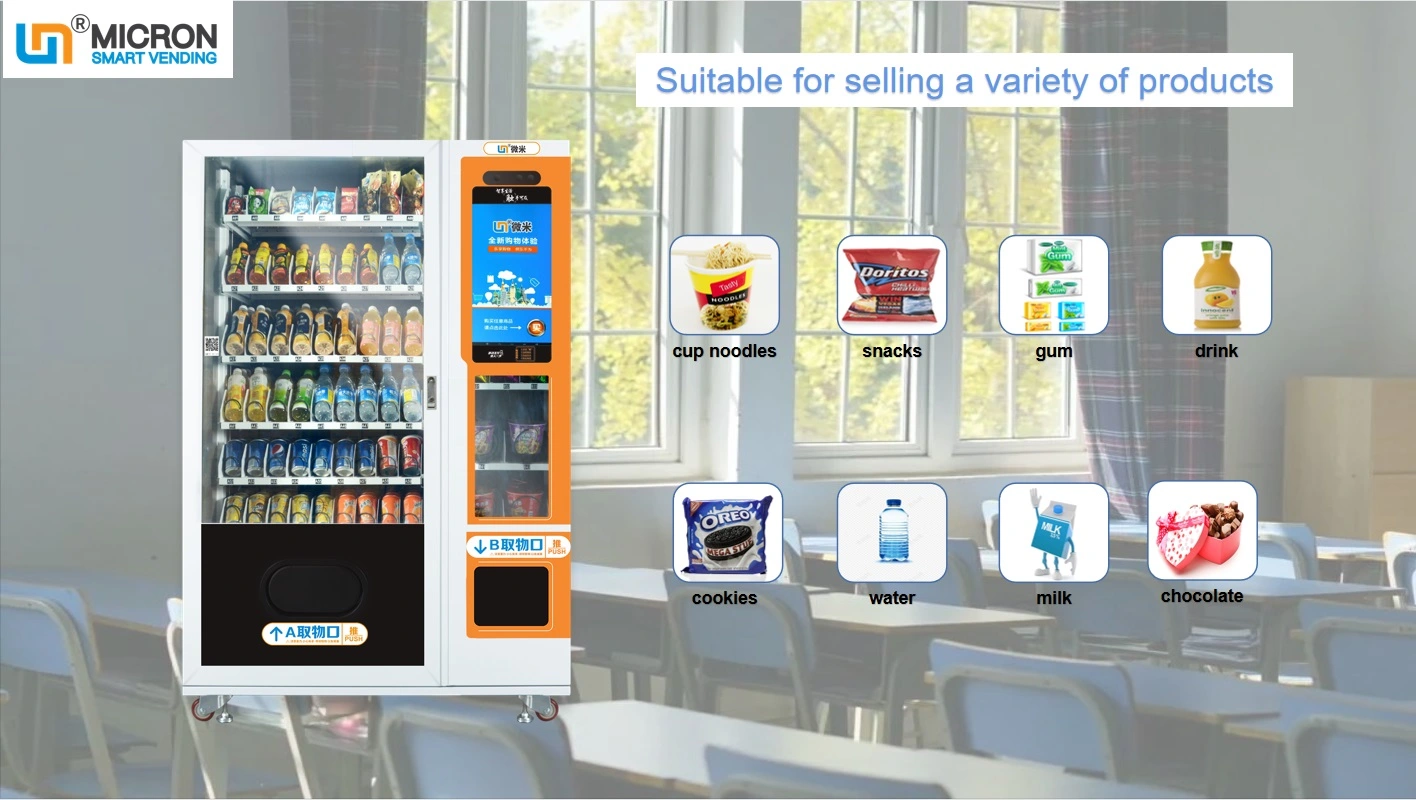 What should I do if I suddenly feel thirsty when I go out? Most of our selections will be purchased directly from a nearby convenience store or even a vending machine. Speaking of vending machines, have you ever thought that one day, you can buy drinks directly downstairs in the dormitory? Micron beverage vending machines have launched outdoor vending machines to solve this problem.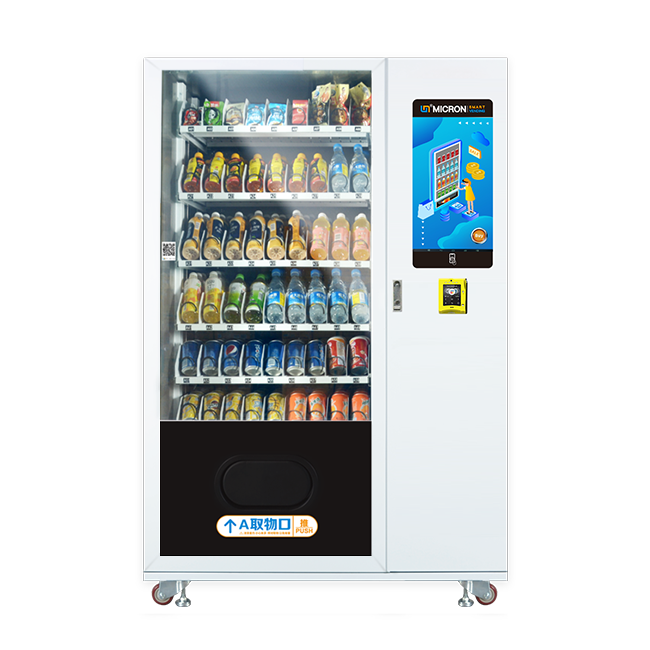 The WM-22 beverage vending machine  is much smaller than the vending machines we see outside. But the capacity is very large, up to 69 cargo lanes, the maximum sales volume is more than 1300, and the 22-inch capacitive touch screen is used, which can put advertisements to increase revenue.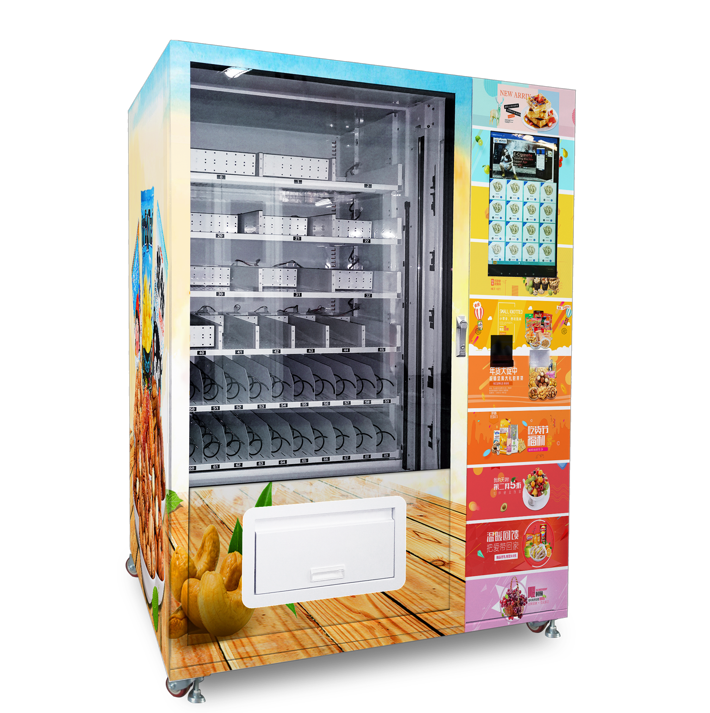 When you want to drink a drink, you only need to select the desired product on the touch screen, the stored drink will automatically slide down, and you can put your hand into the pickup port at the bottom to take it out. The whole purchase process is simple and convenient. The temperature inside the vending machine can be adjusted according to the actual situation and can be set to 2~25 degrees Celsius.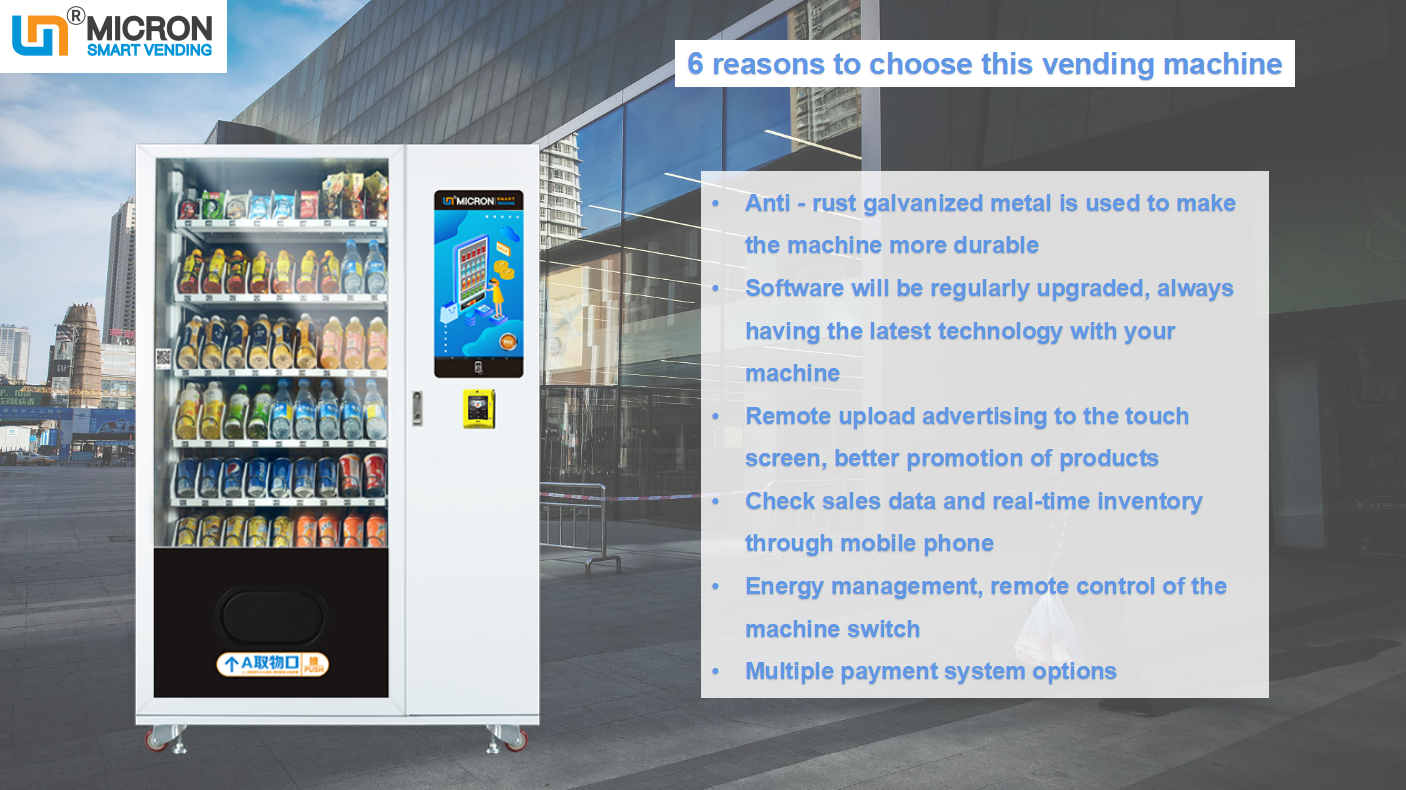 This beverage vending machine can be placed not only outdoors but also indoors (such as offices, factories, etc.) so that we can take drinks at any time. The appearance of the vending machine can be affixed with good-looking stickers to attract the attention of customers, which is very fashionable and playable.

If you are interested in outdoor vending machines, please contact us for more information.

Contact Us
Email:nate@micronvending.com
Whatsapp:+8613826225189
Skype:nate.ye2
Wechat:13826225189



Product Catalogue




Micron Smart Vending




Www.Micronvending.Com