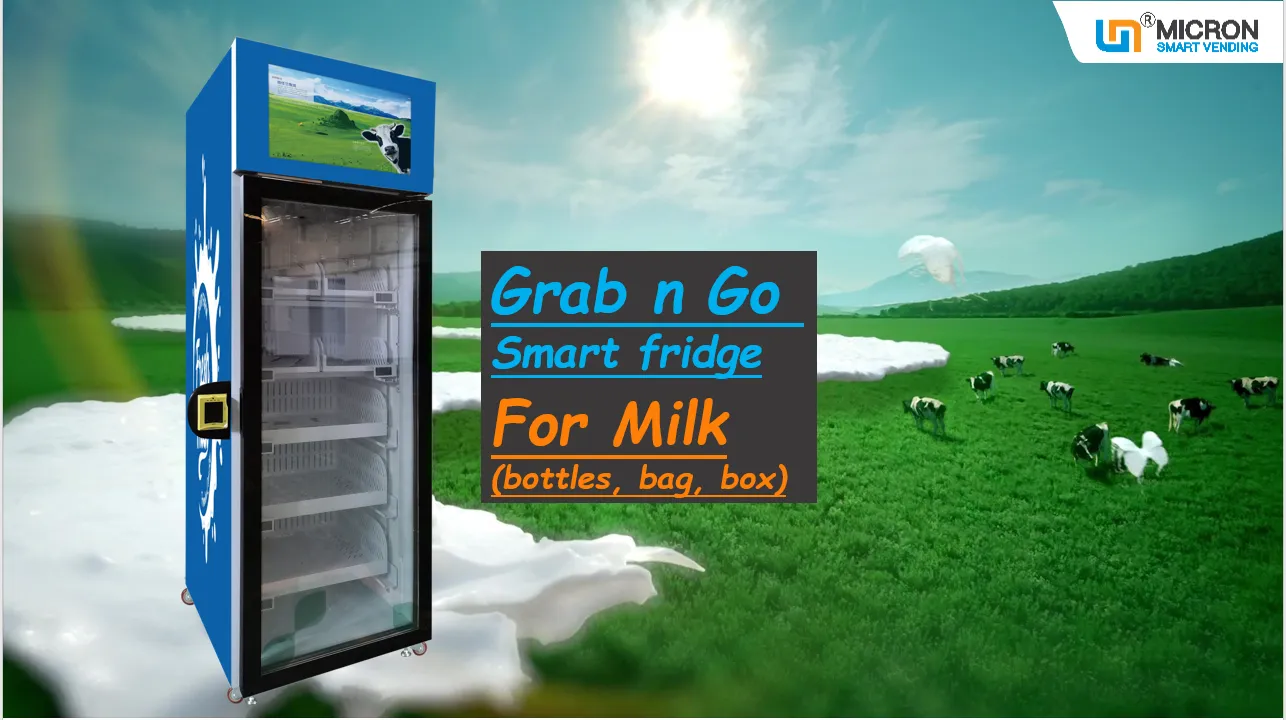 Milk vending machines can not only quickly and conveniently enter primary and secondary schools, but also allow students to drink real fresh and nutritious milk drinks anytime, anywhere. In order to vigorously promote the healthy operation of milk vending machines, from the perspective of operators and users, on the premise of advanced technology, stable quality and superior cost performance, Micron Smart Fridge Vending Machine has been launched.

Milk has extremely high temperature requirements for refrigeration. It must be kept within the golden temperature of 2-6 °C for 24 hours, and after reaching a stable operating state, the average temperature fluctuation value should not be greater than ±1.0K. In order to ensure the storage safety of milk, the Micron smart vending machine strictly follows the low-temperature milk refrigeration standard, adopts the original imported Embraco compressor, the whole machine foaming process and temperature control design, to ensure its good cooling and heat preservation effect. And in order to ensure the uniform temperature of the whole machine, we have also done ventilation treatment on the cargo lane, to ensure the real quality of low-temperature dairy products.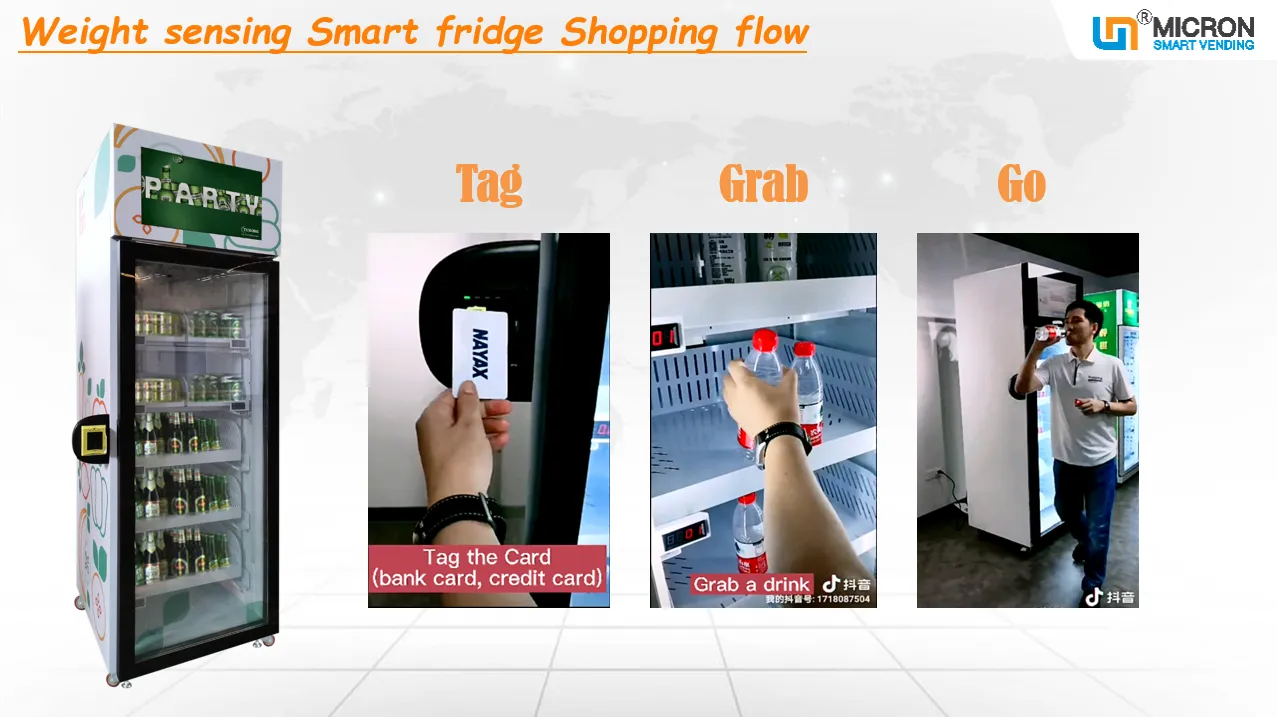 In primary and secondary school scenarios, the vending machine purchase process should be fast, simple and easy to use. The shopping process of the

Micron smart fridge vending machine

only takes 3 steps, swipe the card to open the door, select the product, and automatically pay and settle after closing the door, and the entire shopping process can be completed in 5 seconds. Even if the school is full of students, shopping doesn't take too long to wait.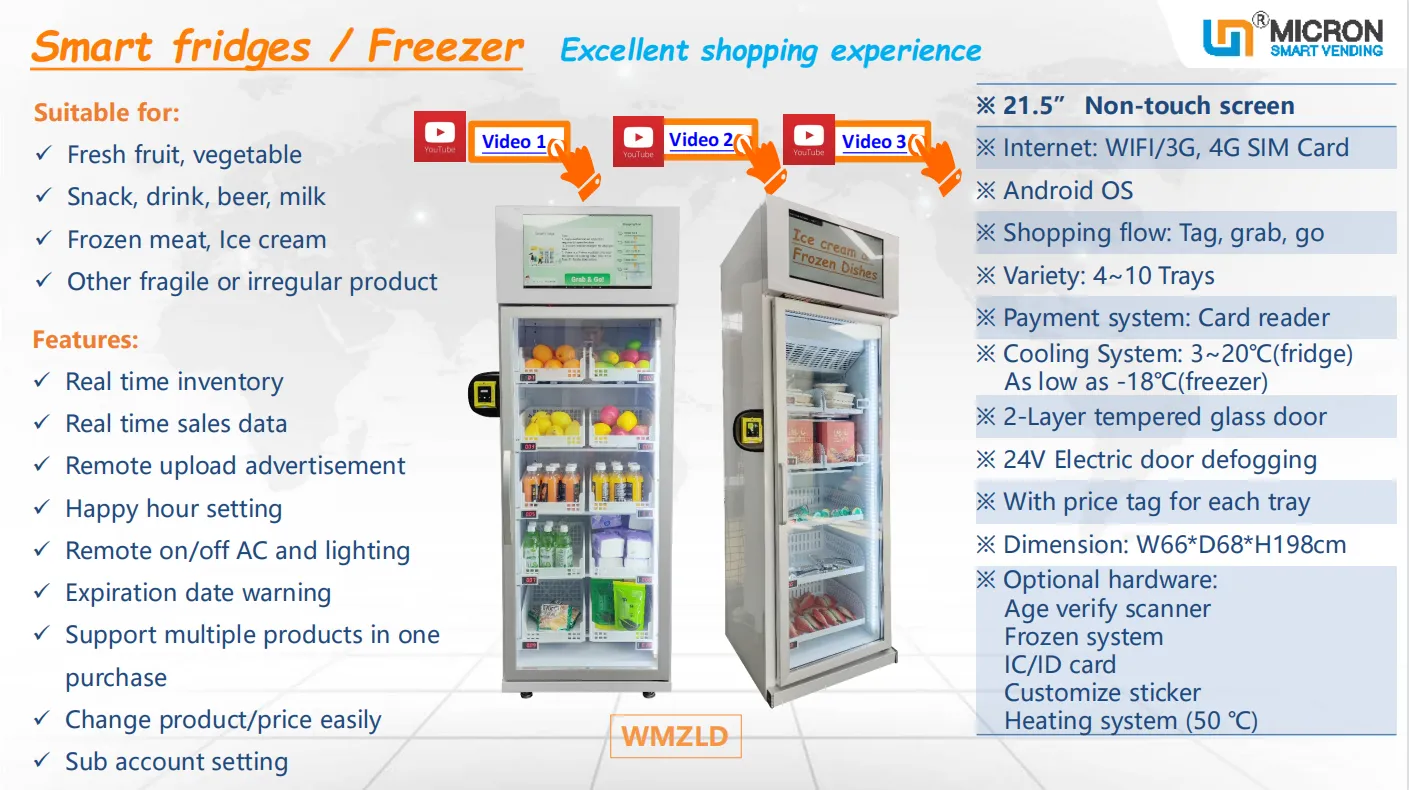 The Micron smart fridge vending machine has greatly improved the convenience of buying milk for everyone, as long as you want to drink it, you can buy it at any time. The milk micron smart refrigerator vending machine can not only enter primary and secondary schools, but also can be placed in residential areas, office buildings and other areas.

If you are interested in vending machines, please contact us for more information.

Contact Us
Email:nate@micronvending.com
Whatsapp:+8613826225189
Skype:nate.ye2
Wechat:13826225189



Product Catalogue




Micron Smart Vending




Www.Micronvending.Com