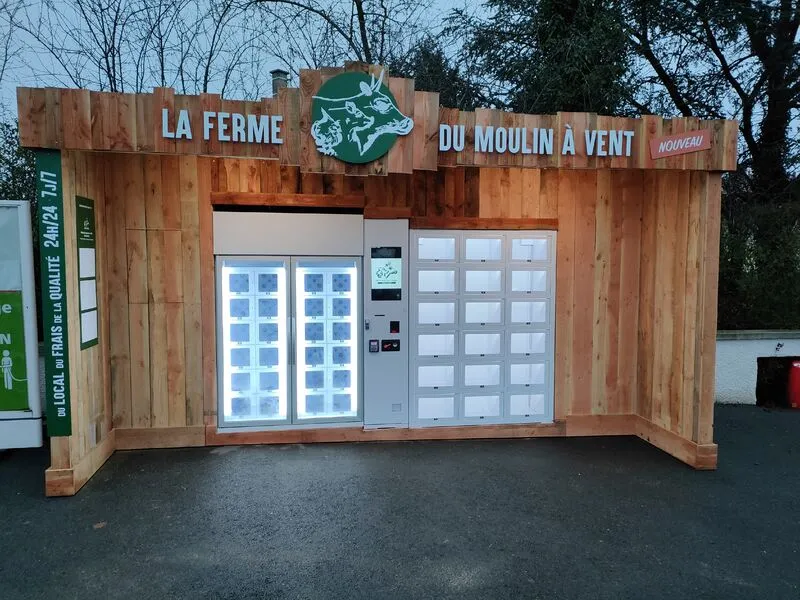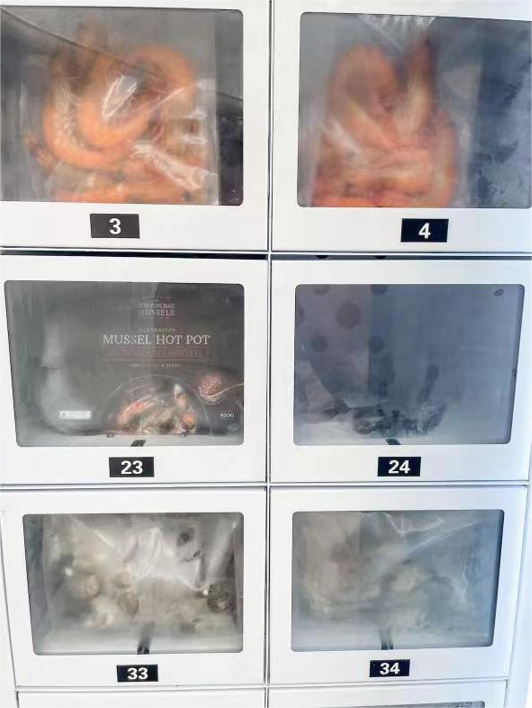 One of our customer--a beef seller who ordered this vending machine from us saw an incredible 30% increase in income and the end of their inventory accumulation problems.  The frozen beef vending machine is designed with lockers, which means that beef is well preserved, and customers can easily select their desired beef product on the touch screen.  
Once the selection is made, the corresponding locker will open, allowing the customer to retrieve their purchase.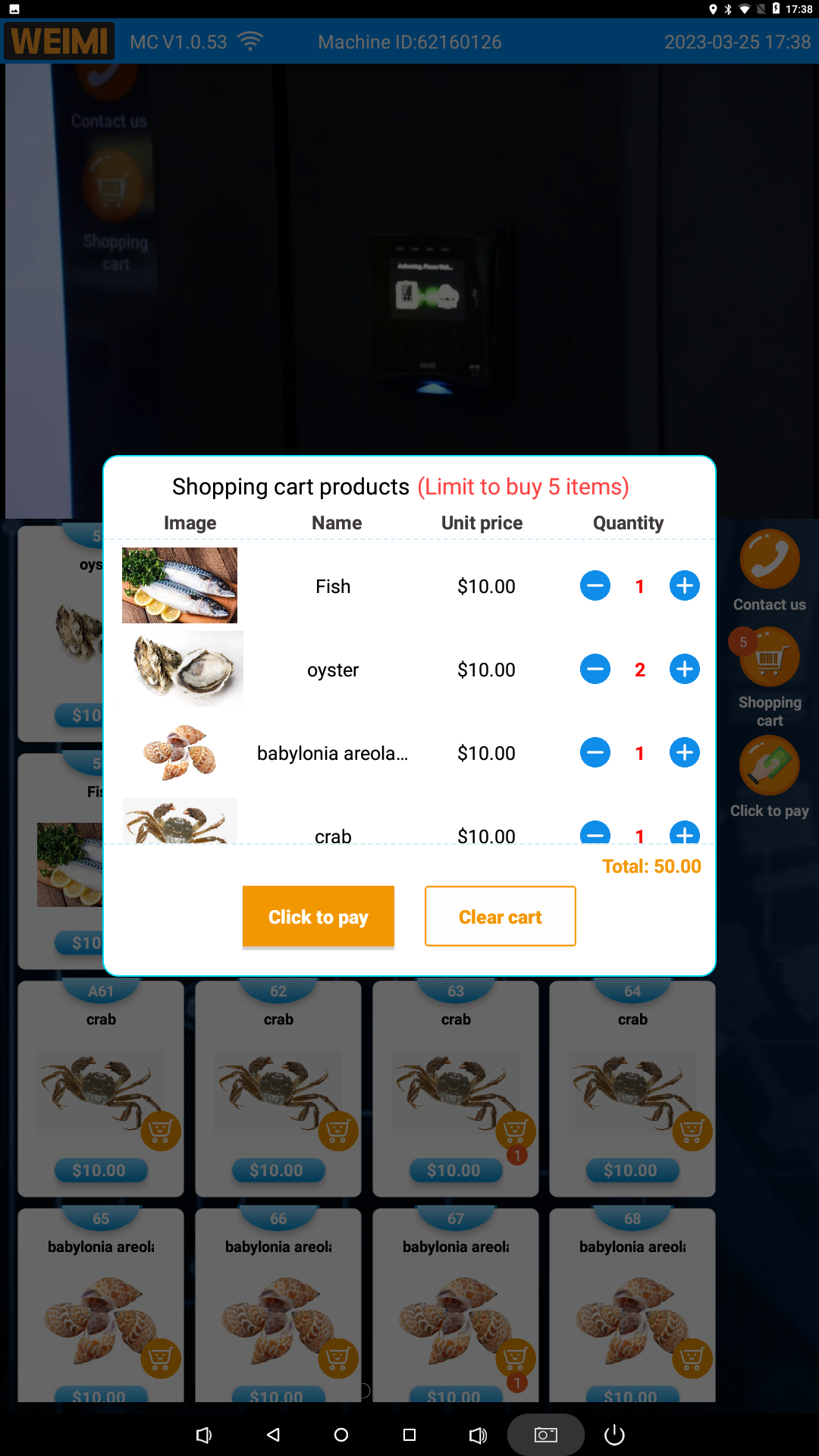 The frozen beef vending machine offers more than just convenience;  customers can also enjoy discounts on multiple purchases.  This feature is made possible by the smart software system that powers the vending machine.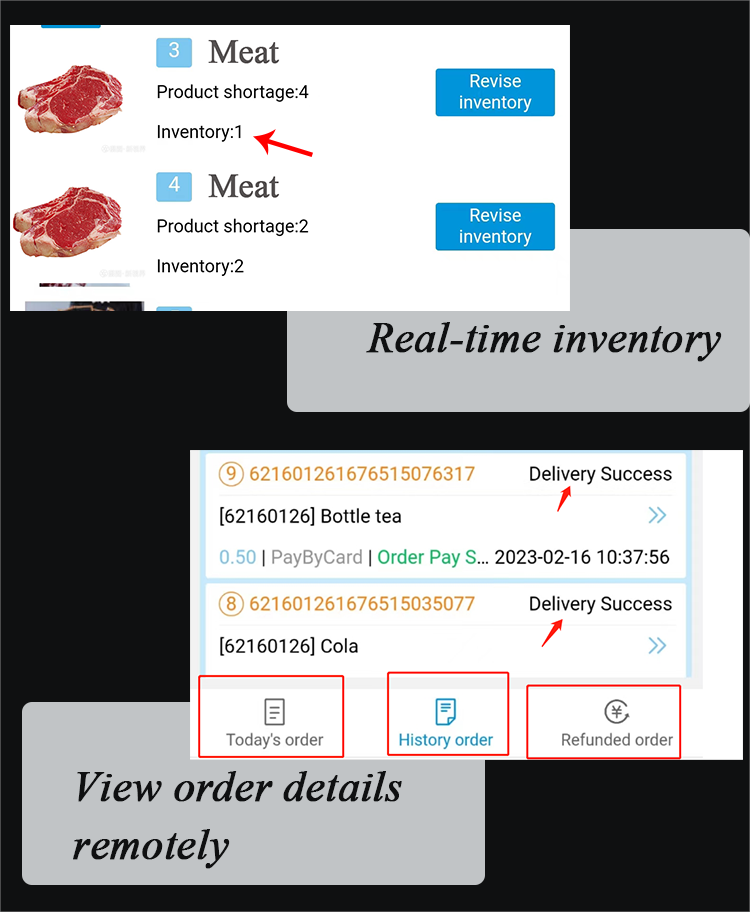 One of the main benefits of the frozen beef vending machine is its ability to solve the inventory accumulation problem faced by many beef sellers.  With traditional meat sales, it is often challenging to manage inventory and keep track of expiration dates.  
The smart software system allows the operator to keep track of sales and inventory levels in real-time, ensuring that they never run out of stock.   The frozen beef vending machine is also beneficial to beef sellers as it provides them with an additional revenue stream.  With the vending machine, beef sellers can expand their market reach beyond their physical location.  The vending machine can be placed in high traffic areas, making it easy for customers to access their products.  
Overall, we believe the frozen beef vending machine is a great innovation in the vending machine industry.  It offers convenience, efficiency, and profitability to both beef sellers and customers.  With its smart software system, it solves the inventory accumulation problem and provides an additional revenue stream for beef sellers.  We can expect to see more innovations in the vending machine industry in the coming years.