24/7 unmanned store with Smart fridge vending machine.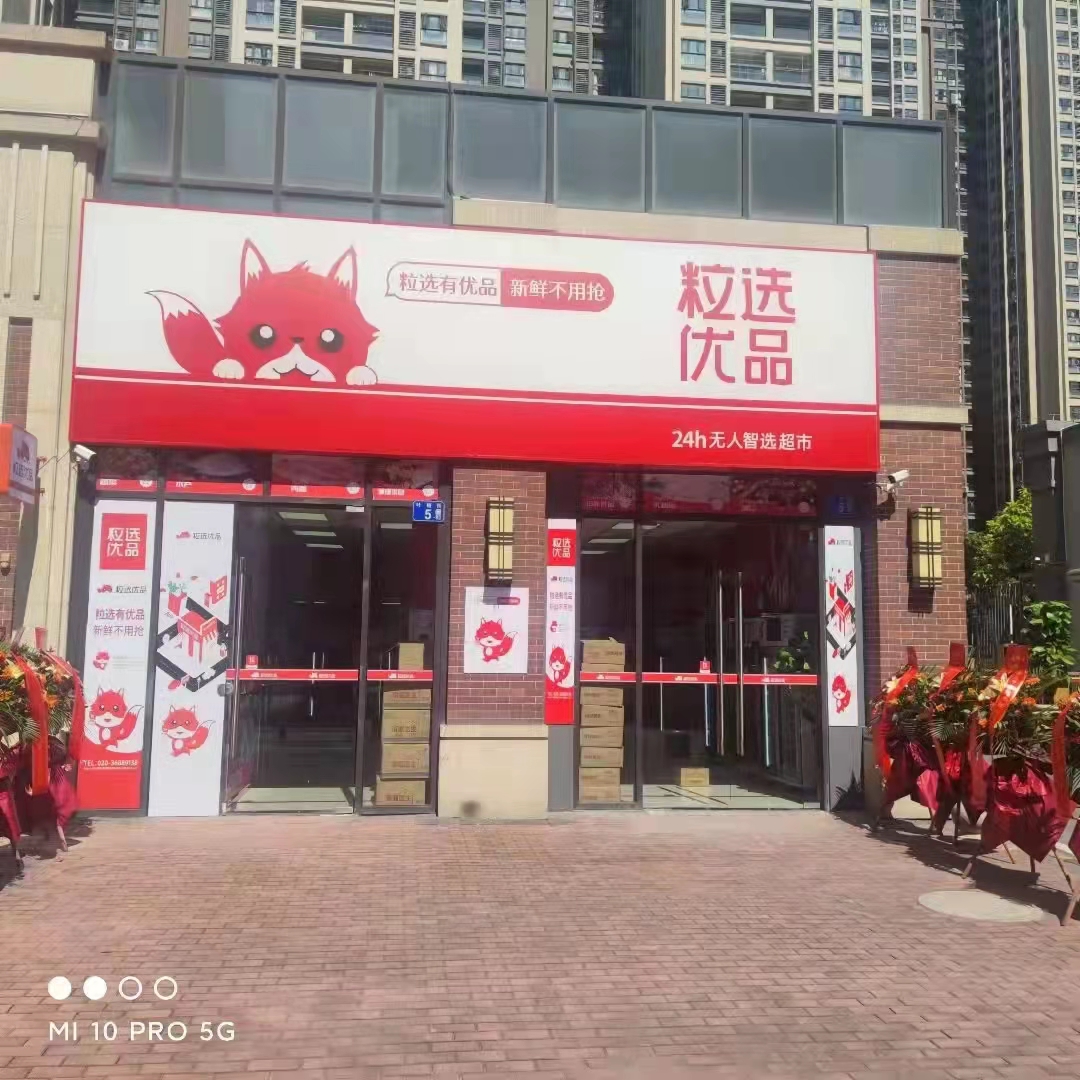 There are totally 22 machines in the store.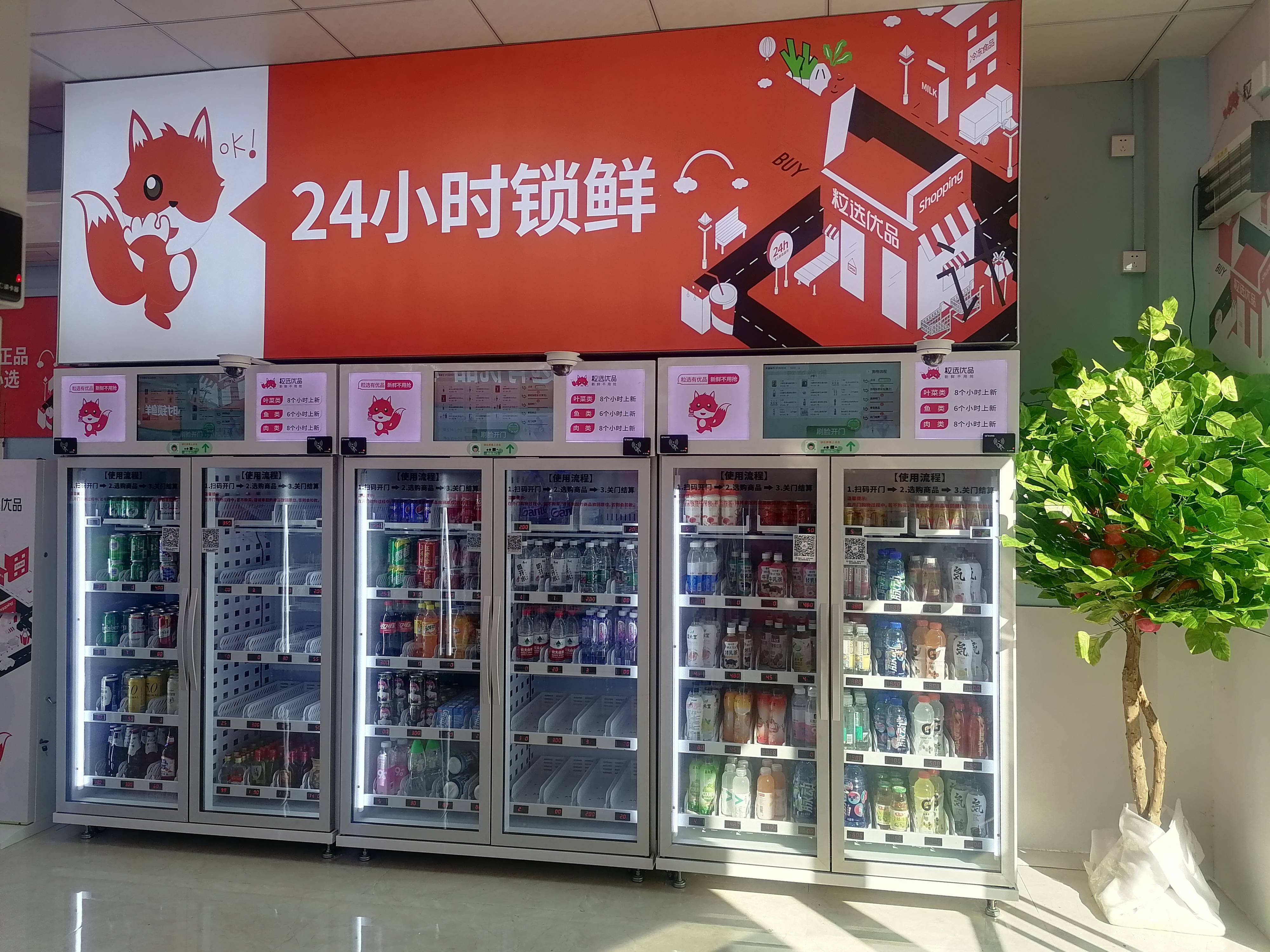 Product category including snack and drink, vegetables and fruit, frozen food, dairy necessities.

Just like the normal super market but a lot more SKU compare to vending machine unmanned store.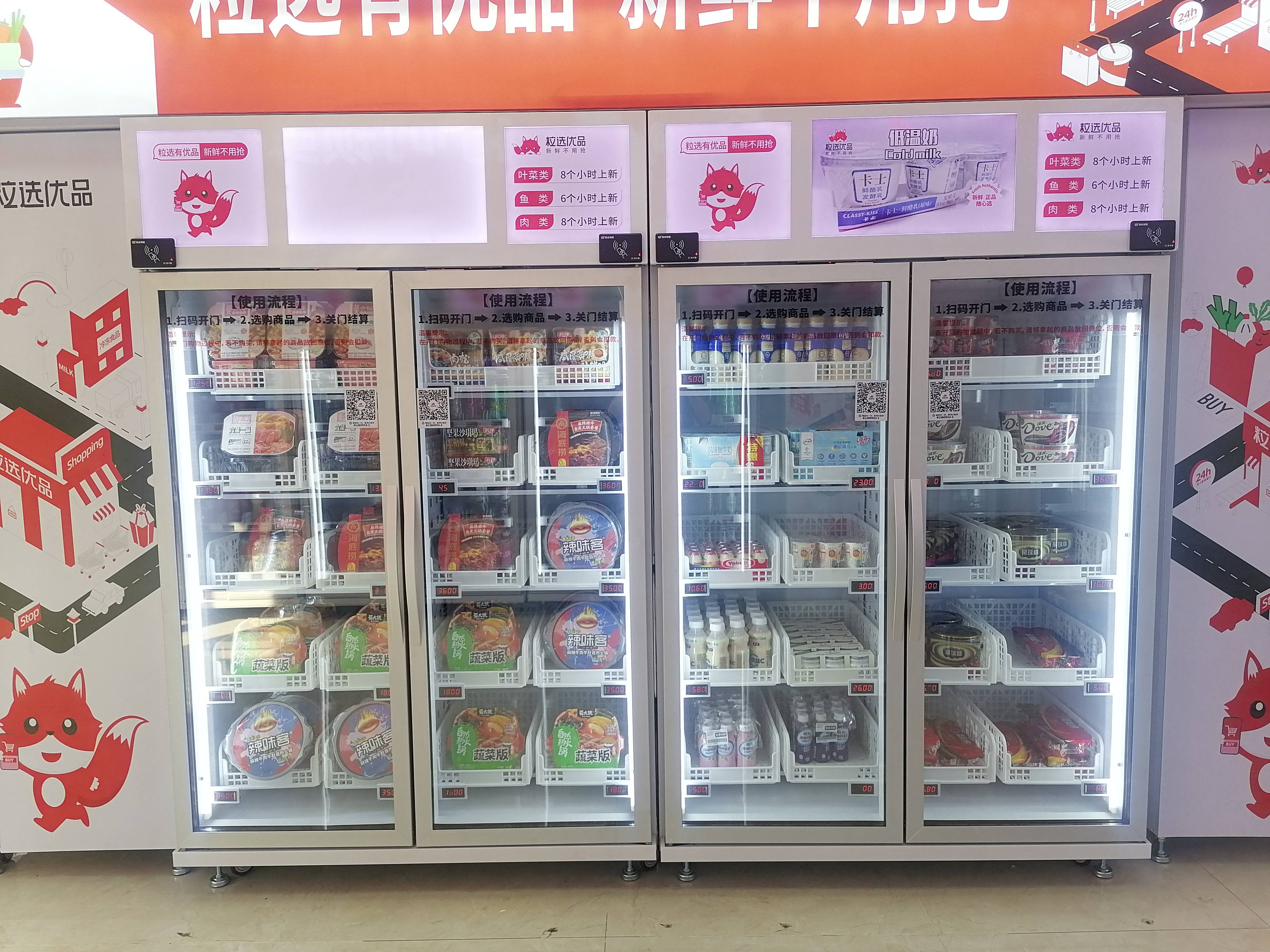 Why use Smart fridge vending here in the store?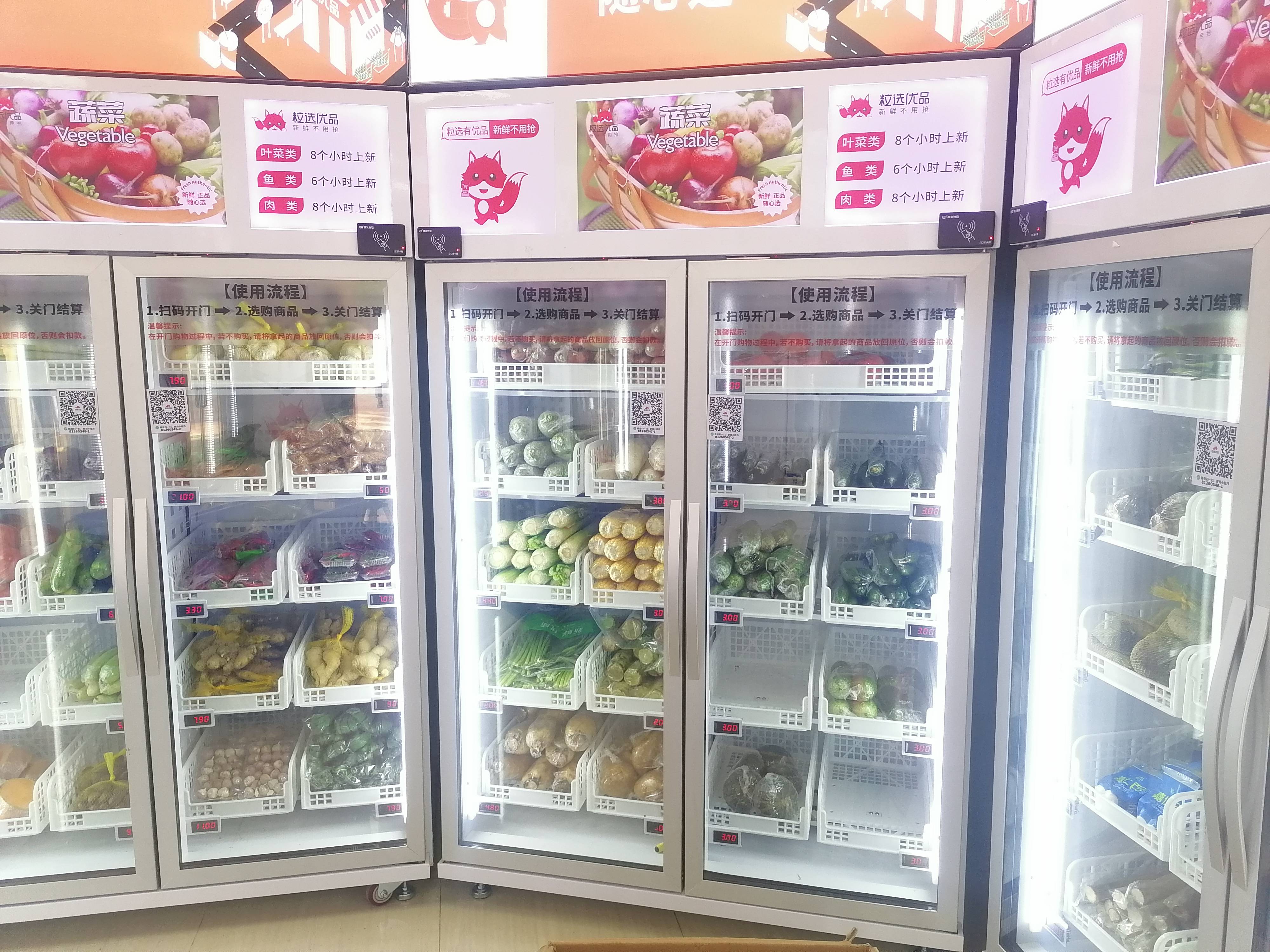 The advantages of smart fridge are:

1. Can sell product with different kinds dimension, packing, just need to put on the shelf.

2. Can select sell by weight or sell by piece. For vegetables and fruit these non-standard product we can sell by weight. For standard product we can sell by piece. Very flexible.

3. With great shopping experience, Machine cost is even lower compare traditonal vending machine. Less investment, more income.

4. Grab and go, great experience, Customer feel like just taking product from a fridge. Fast and easy.

5, No product dropping. So glass bottle, egg, all fragile product can be sold in a smart fridge.

6. Smart vending system, machines are connected to the internet. We can easily check all real time data and remote control the smart fridge. Such as checking inventory, sales data, upload advetisement, setting discount for specific product.Remote on/off the lighting.

7. Have fridge and freezer as option, frozen meat, frozen diches can also be sold from a smart fridge.

8. Security. Insure customer pay for what they had take. Customer use bank card, credit card, E-wallet to open the door of the fridge, and when they close the door, money will automatically deducted from their card/E-wallet.

9, Customer can buy multiple products in one time. The weight sensor can sense totally how many product removed from the fridge and charge for the total amount. No need to buy one by one!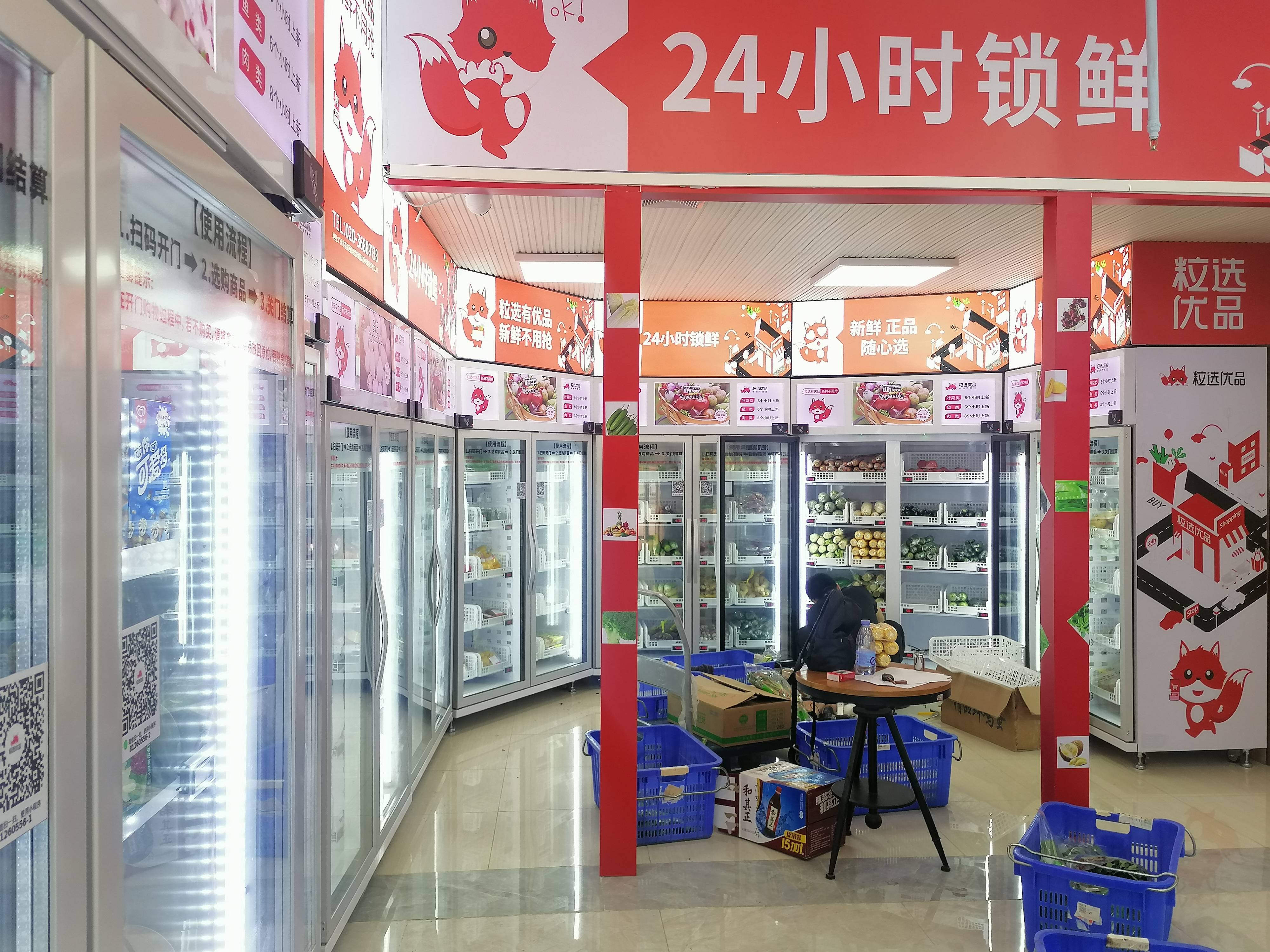 With all these advantage, would u like to open a unmanned store with our smart fridge vending machine?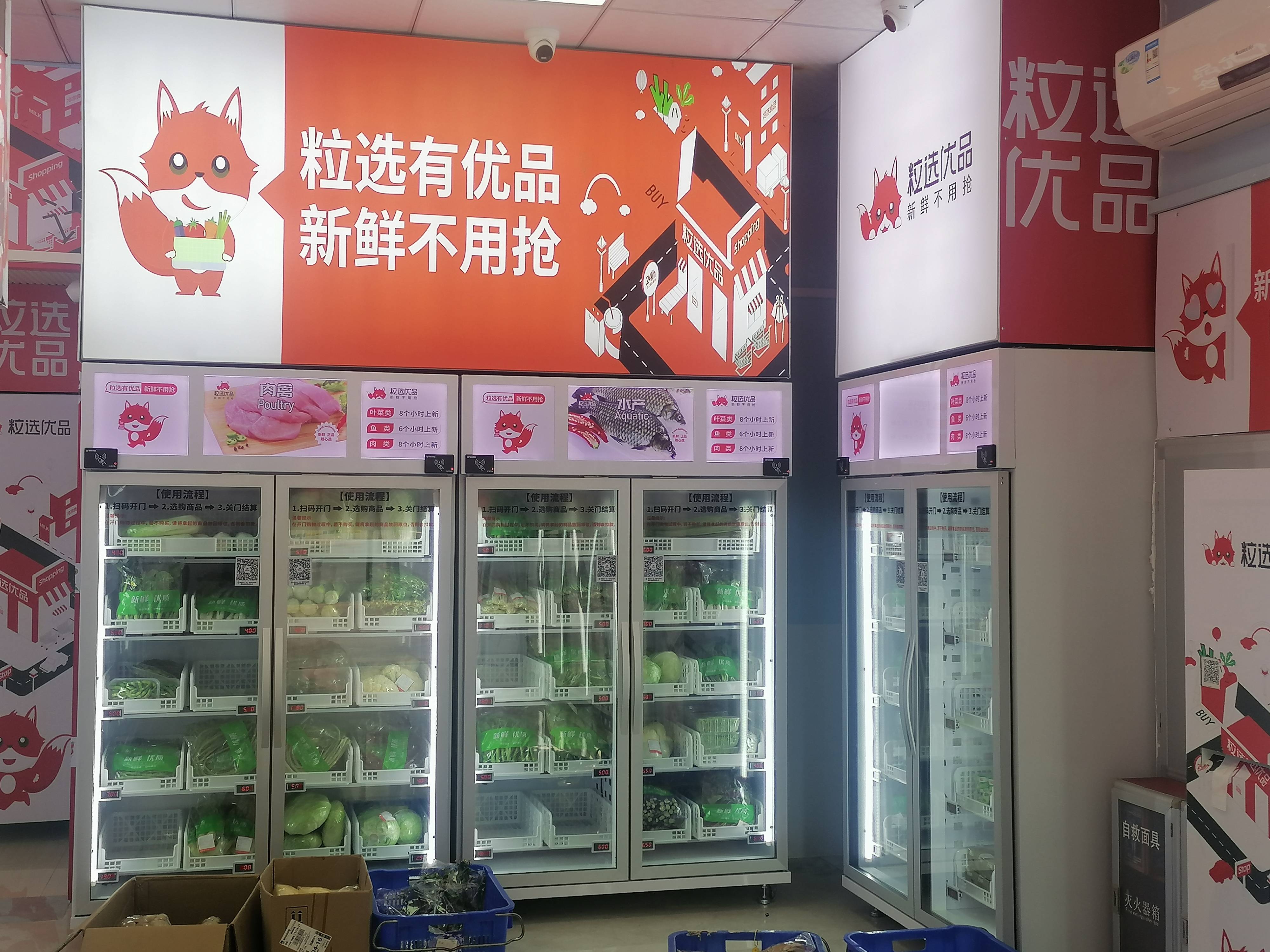 YouTube Channel:

//www.youtube.com/channel/UCCoR1uMn6lztRmoc7EmUFiQ/featured



Contact us for more information

Email:nate@micronvending.com
Whatsapp:+8613826225189
Skype:nate.ye2
Wechat:13826225189