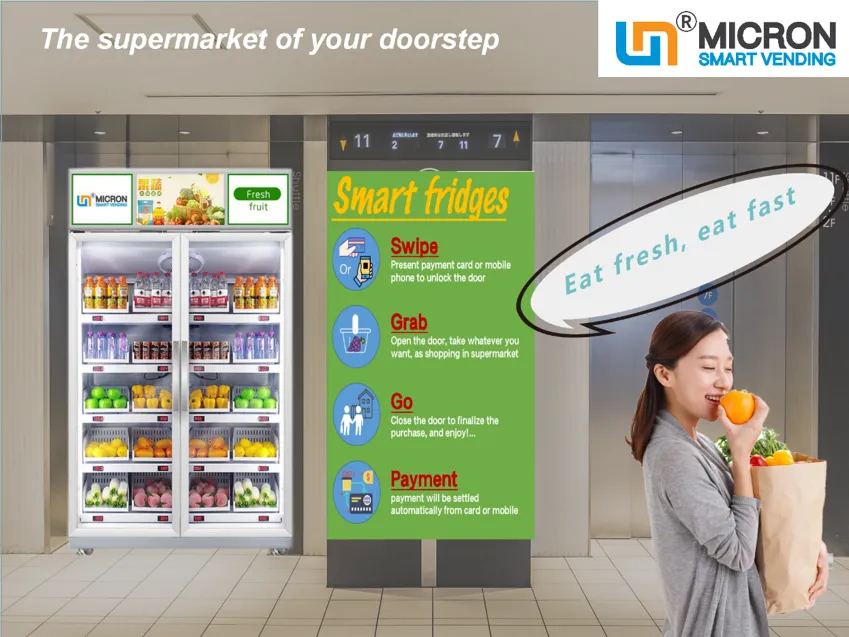 If you are looking for vending machines to be placed in hotel, Airbnb, this is the best option available, Micron Smart fridge vending machine.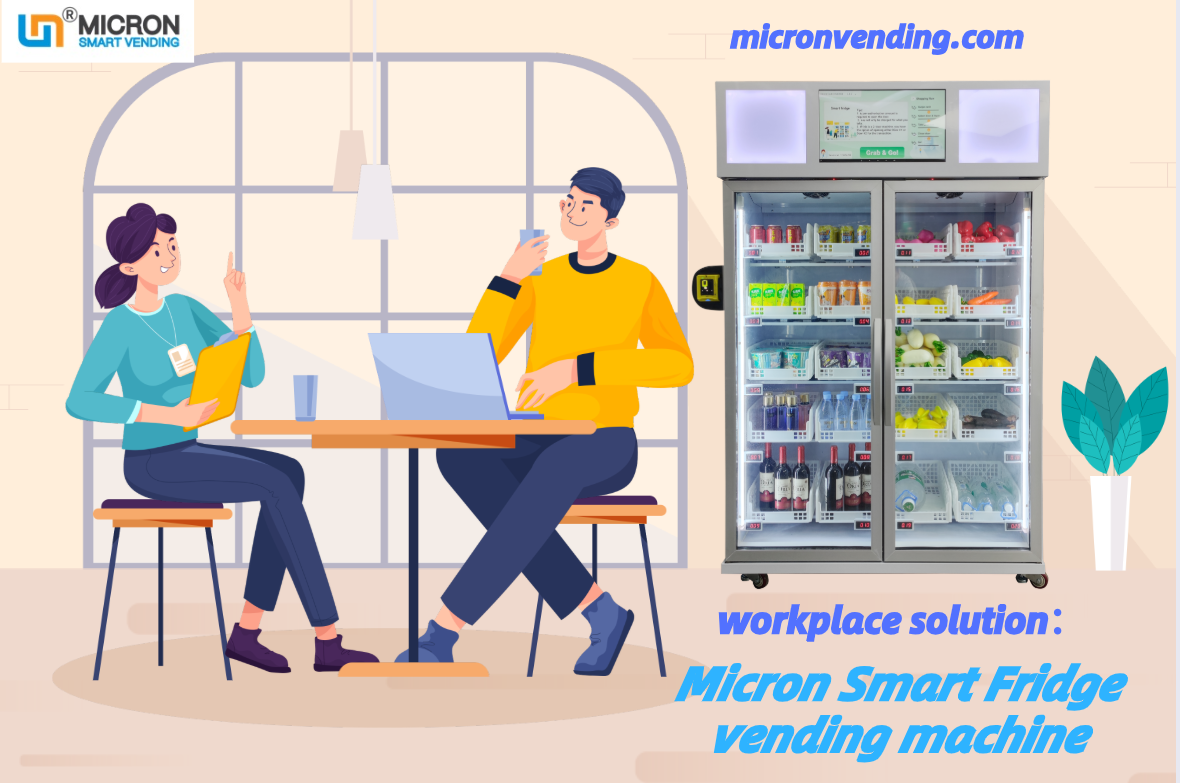 Why this is the best. 

1. Small body big capacity, without occupying much space, the smart fridge can sell more then 200 drinks! 
2. High tech digital vending machine. Different from ordinary vending machines, Micron Smart fridge vending machine is full of technology and can improve the grade of the hotel. 
3. Customer experience is much better, this is a grab and go vending machine, easy, fast, just like grab a drink/snack from a fridge.   Greatly increasing customer satisfaction.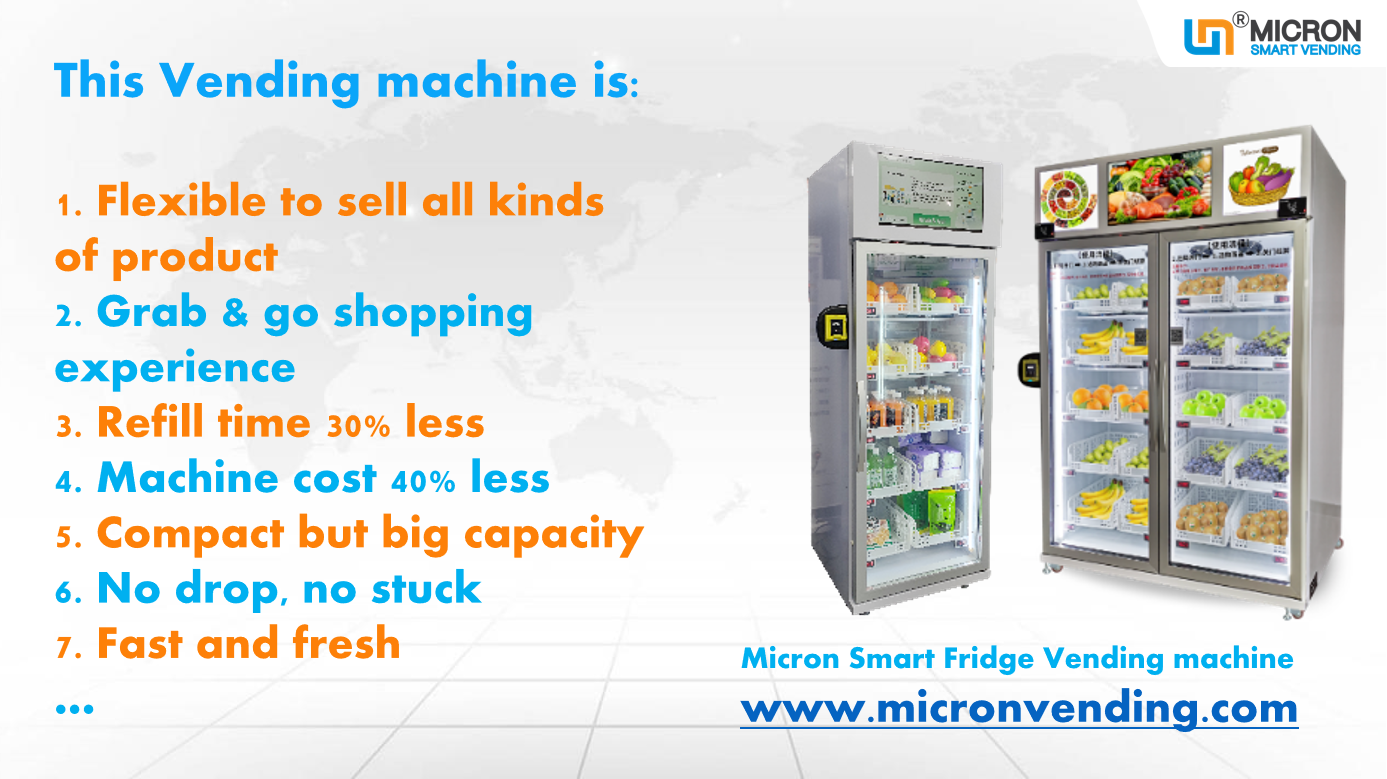 4. Flexible for all kinds of product. Such as, fresh fruit, salad, sandwich, provide more option and get better sales number. No need to worry about if the spiral can fit the product, everything fit in our smart fridge vending machine! 
5. There is a 22 inch screen for you to play advertisement, can promote hotel membership, can promote product in the vending machine.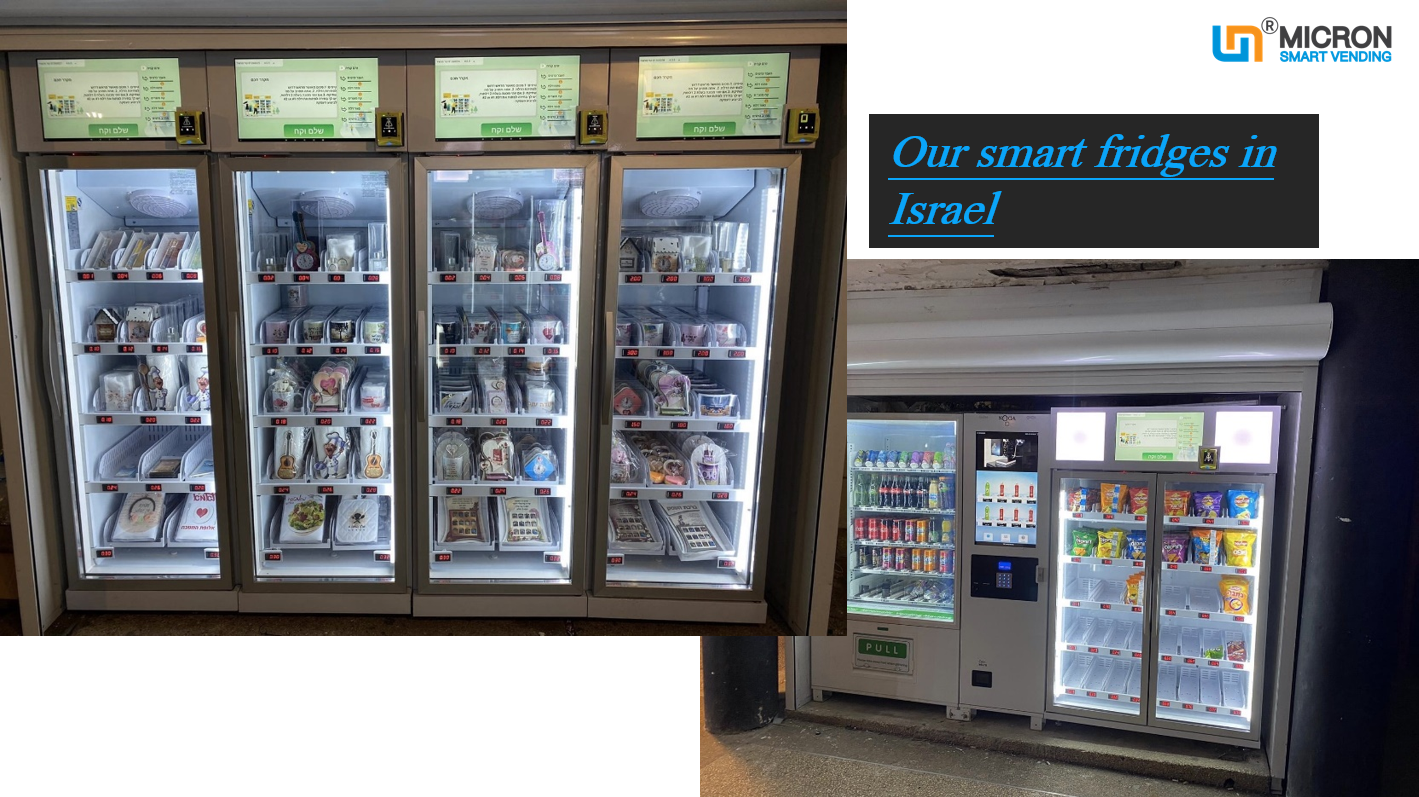 With so many advantage, here we recommend to you, the best vending machine for hotel, Airbnb. 
Contact us for a quote!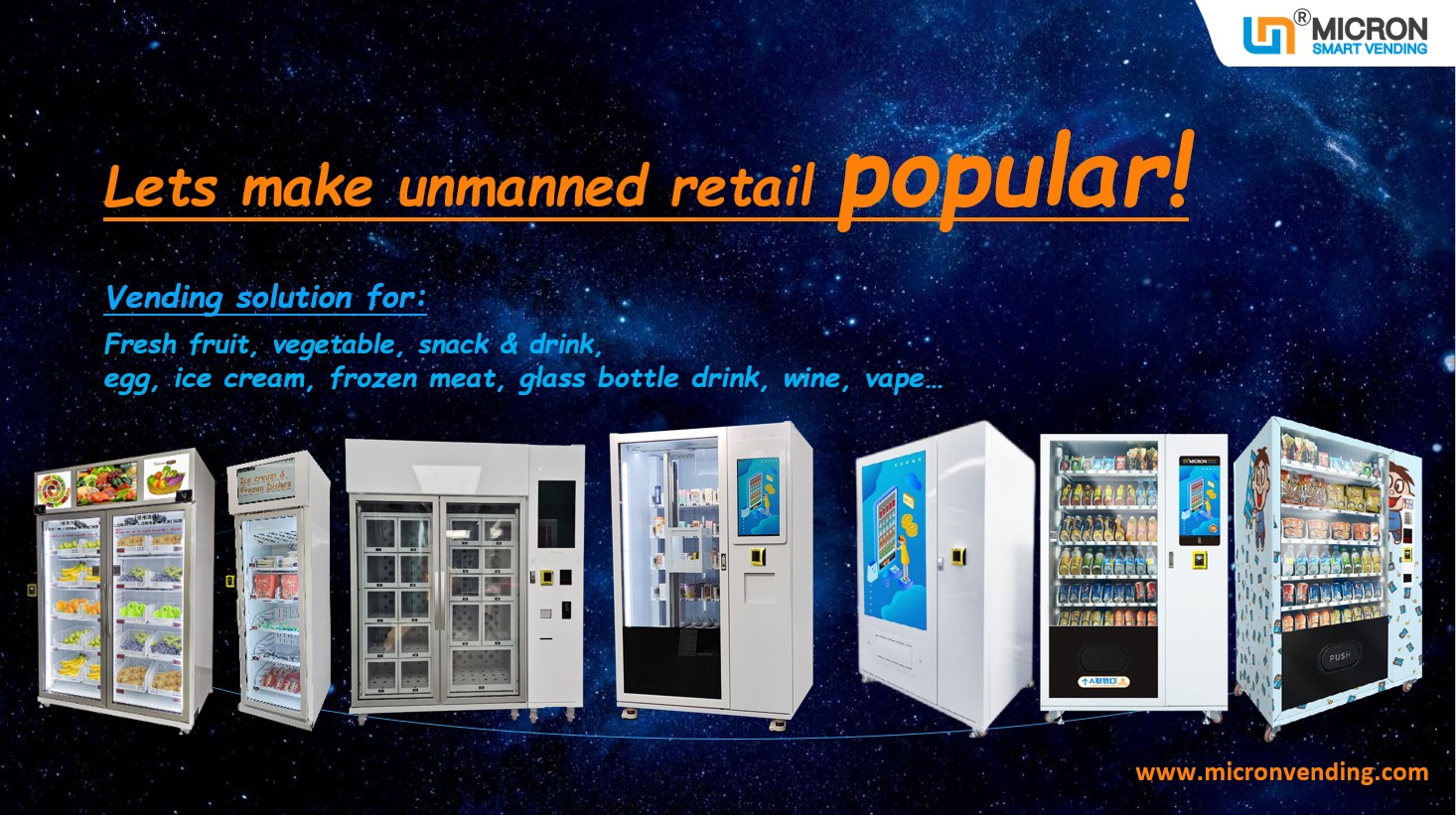 Contact Us
Email:nate@micronvending.com
Whatsapp:+8613826225189
Skype:nate.ye2
Wechat:13826225189



Product Catalogue




Micron Smart Vending




Www.Micronvending.Com