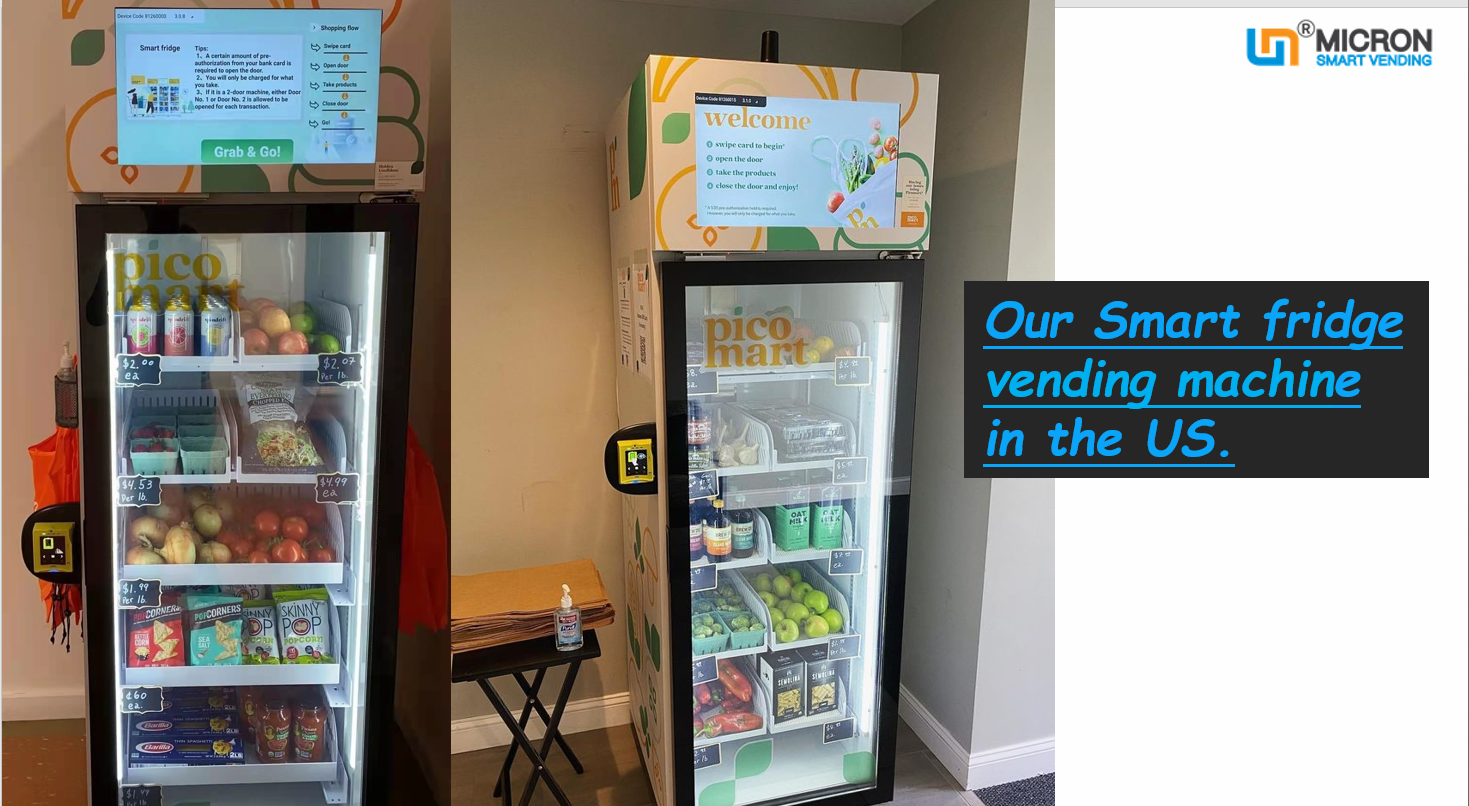 Smart fridge for selling snack drink fruit in US
Cooling system 3℃~20℃,frozen system -18℃~20℃

Applications: Vegetable, friut, frozen meat, seafood, bread, cake, wine, milk, yogurt, flower and any fragile products.

Full glass door, defogging system: better shopping experience, customer can see the products inside the lockers

Smart software system(Remote control the machine on your mobile phone and computer):
1. Real time inventory data can be checked from mobile.
2. Remotely on/off the cooling system/screen/led light.(Save energy at night)
3. Can see how much electricity the vending machine uses from mobile
4. Can change price, product picture from mobile
5. Can upload advertisement to the machine screen remotely.
6. Can check sales report per month, week. and can see real time sales data from mobile
7. Customer can buy multiple products at a time.
8. Can upload up to 10 pictures for one product, so customer can see the product detail and specification.
9. Can monitor the status of each machine from mobile, if the machine is fail, you will find it fast and go to check.
10. Flexible APP setting, such as change language, display sold out, upload company logo and service number  

Customize Service: ODM/OEM service, stickers, software system...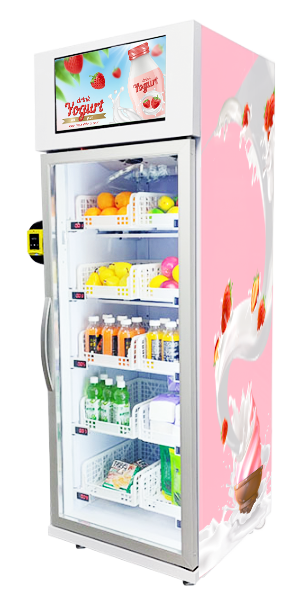 Product link: Smart fridge to sell snack, drink, friut...
---
Contact Us
Email:nate@micronvending.com
Whatsapp:+8613826225189
Skype:nate.ye2
Wechat:13826225189