Today we introduce a wine/champagne/whisky vending machine
The following video shows you the process of shipping wine.  
6 reasons to choose this vending machine
With elevator to prevent products from being broken
With cooling system, adjustable temperature
With age recognizer, only adults can buy
Full glass door, beautiful and durable
Anti-theft design
smart system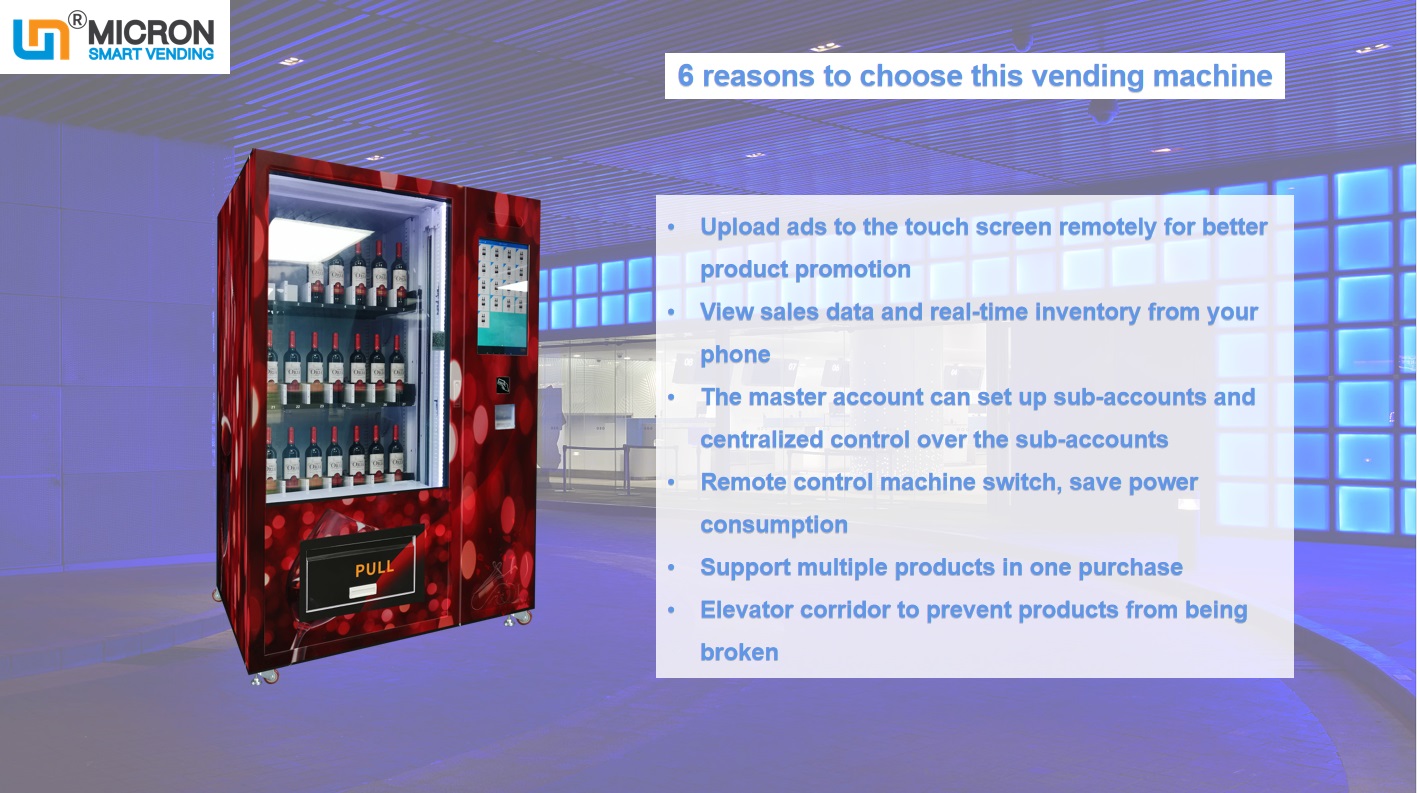 Our software advantage:
Real time inventory
Real time sales data
Remote upload advertisement
Remote on/off AC and lighting
Support multiple products in one purchase
Can upload company logo and service number.
Sub account setting
Software remote upgrade
Support off line transaction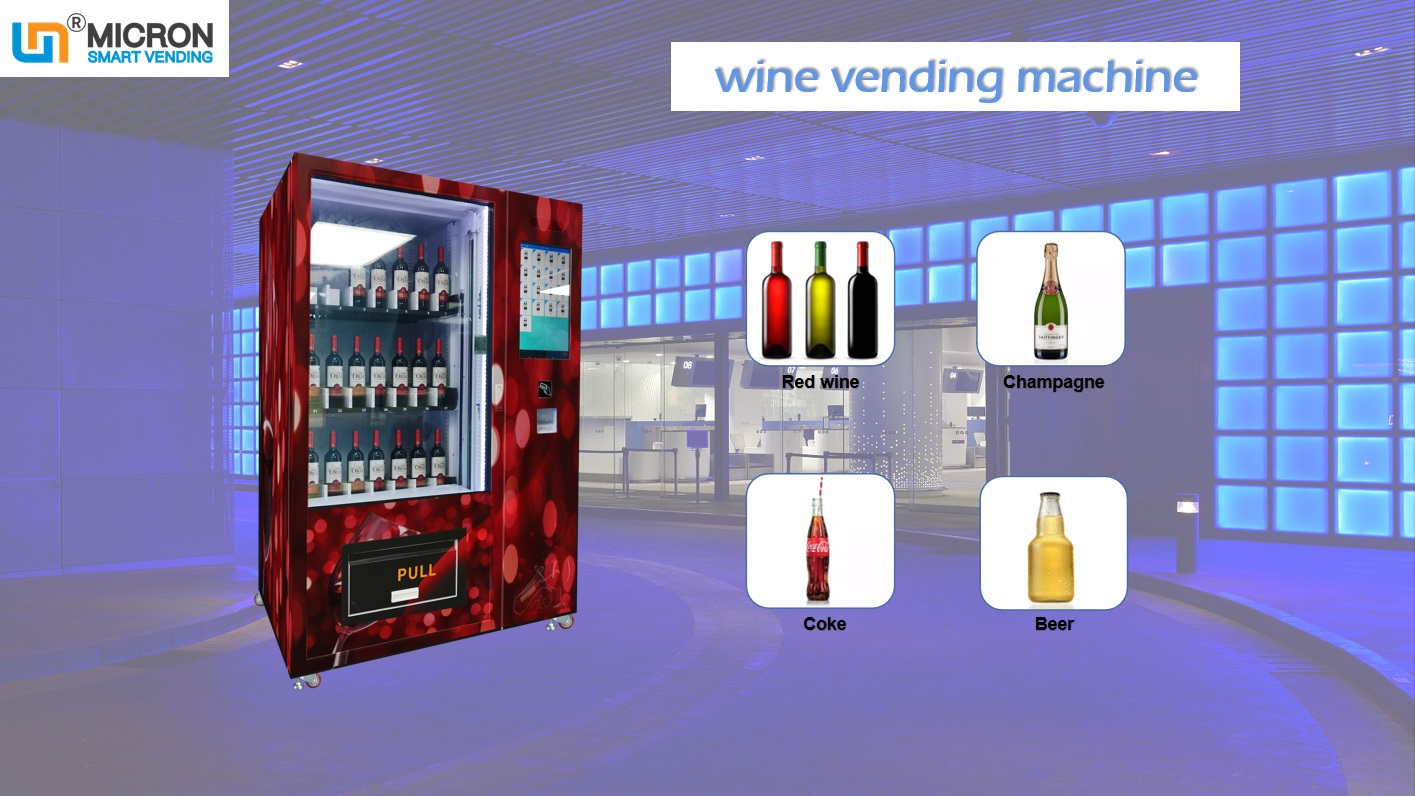 This model fits the product:wine / champagne / beer can / glass bottle / CBD / snack / cosmetics and so on.
Use place: hotel / mall / supermarket / station and so on.
If you are interested in this vending machine, please contact us directly.