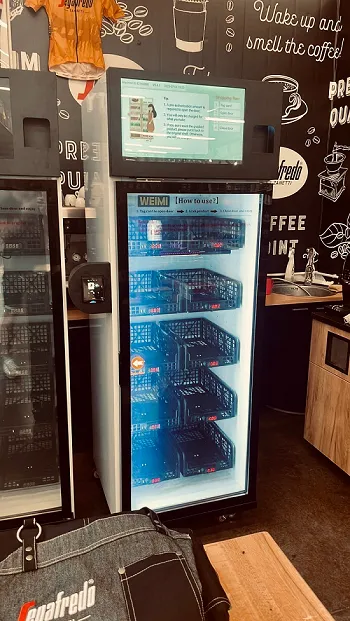 Micron Smart Vending Company is revolutionizing the office snacking experience in the United States with its cutting-edge Smart Fridge Vending Machine. Designed to prioritize employee wellbeing and convenience, this innovative vending solution is set to become the best food vending solution for offices across the nation. With a compact design that takes up only 0.8 square meters, the Smart Fridge provides a quick and easy way for employees to enjoy delicious snacks and meals during their break time.
Aims and Benefits for Employees
"We put the Smart Fridge in the office to bring more benefits to our employees," shared the enthusiastic Smart Fridge buyer. "We hope people can take a well-deserved break and enjoy snacks by using the Smart Fridge Vending Machine." The primary goal of implementing this vending solution is to promote a healthy work-life balance and boost employee morale.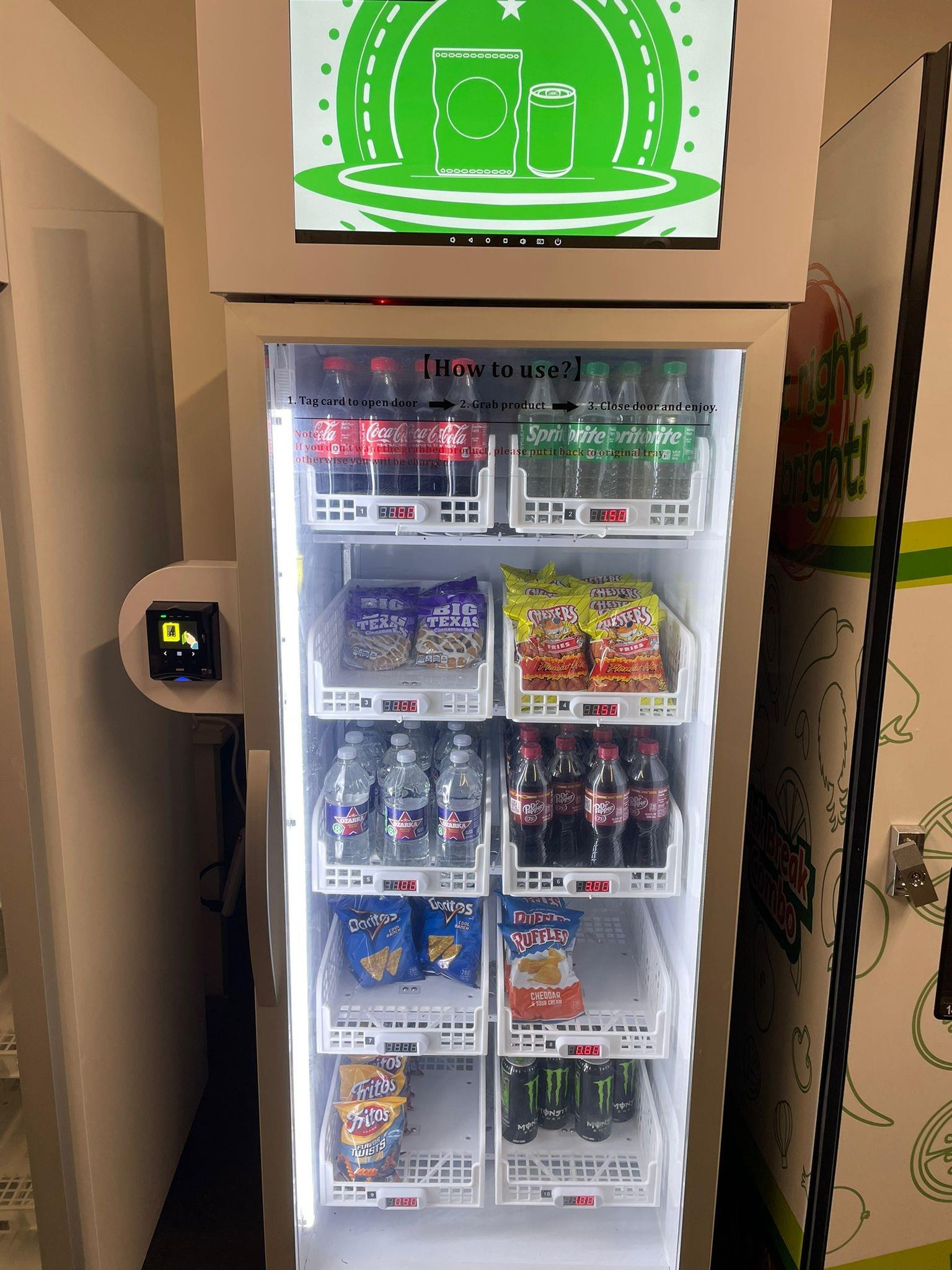 Compact Convenience and Varied Choices
The Smart Fridge Vending Machine's compact size is a boon for office spaces, maximizing utility without occupying excessive room. The cargo lanes in the smart fridge utilize baskets, allowing for a wide range of meal boxes and product packages to be stored efficiently. Employees can indulge in a diverse selection of snacks, meals, and refreshing drinks, all readily available at their fingertips.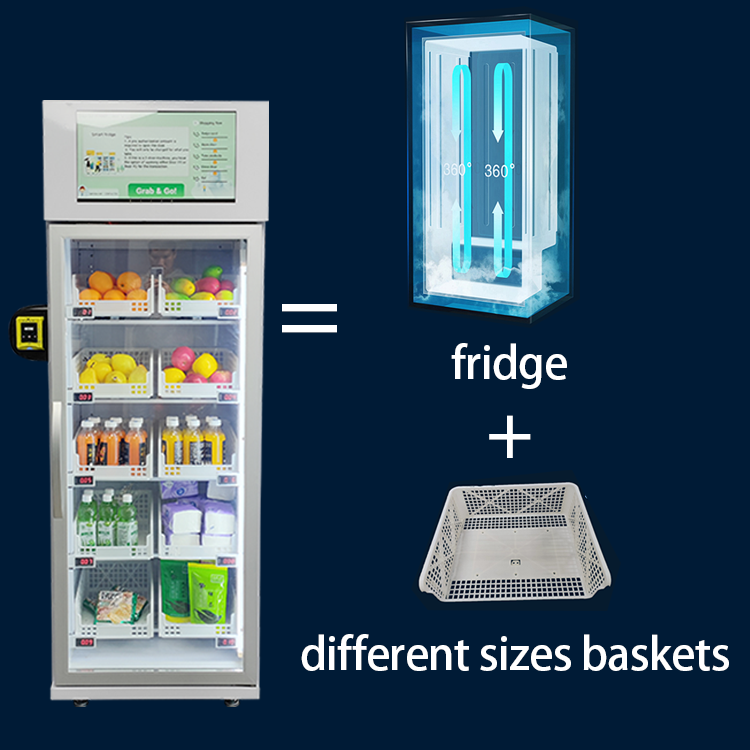 High-Efficiency Refrigeration for Freshness
Maintaining the freshness of perishable items is essential to ensure the utmost quality for office snacks. The Smart Fridge boasts high-efficiency refrigeration, providing a cooling temperature range of -3℃ to 20℃. This technology guarantees that the snacks inside the machine remain fresh and delectable, enticing employees to recharge during their breaks.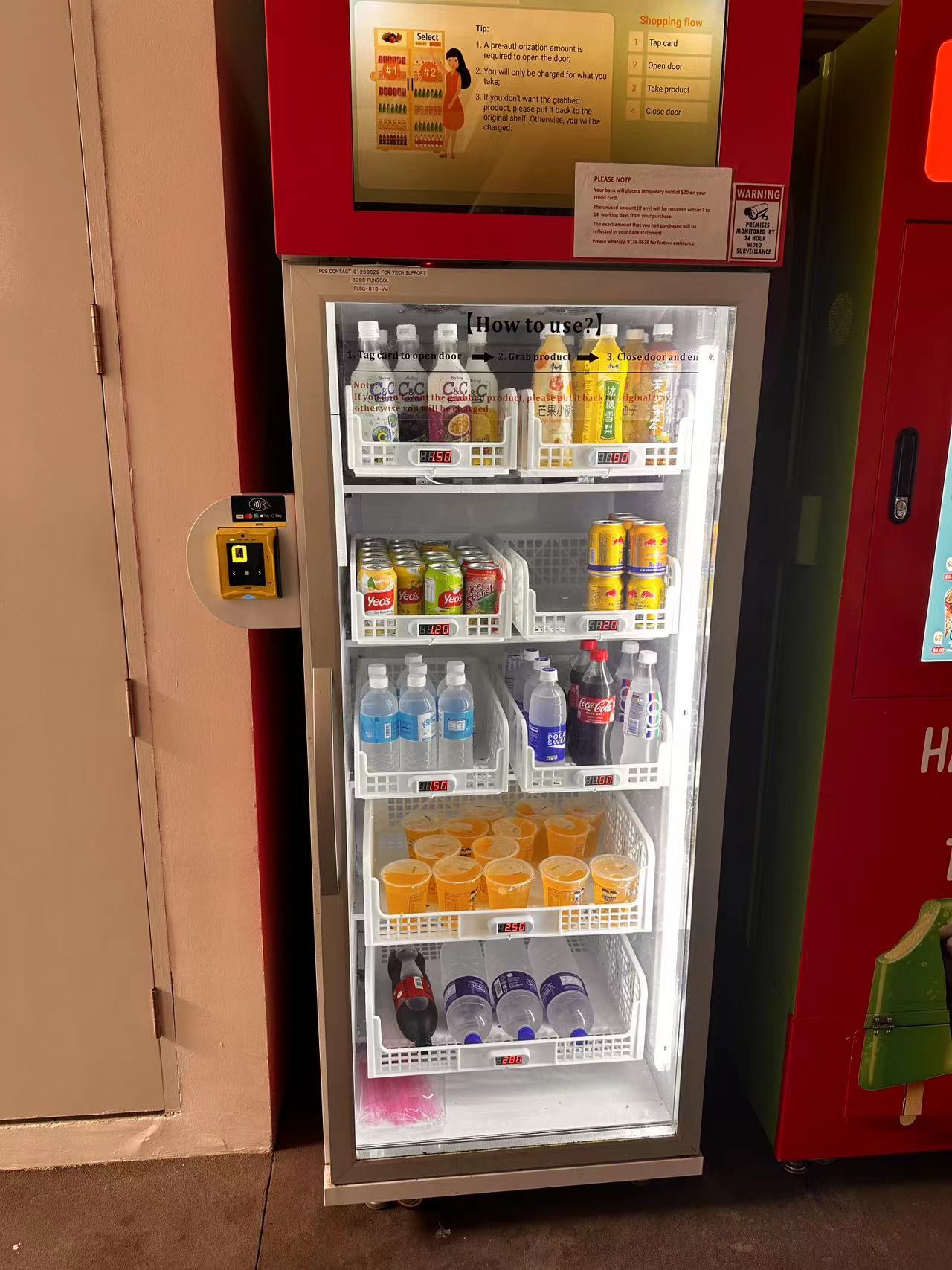 Seamless Shopping Experience
The Smart Fridge Vending Machine redefines the office snacking experience, with a quick and straightforward shopping process. In just 10 seconds, employees can swipe their cards—be it an ID card or a bank card—to unlock the fridge's door and select their favorite snacks. This user-friendly interface saves valuable time, allowing employees to make the most of their break time.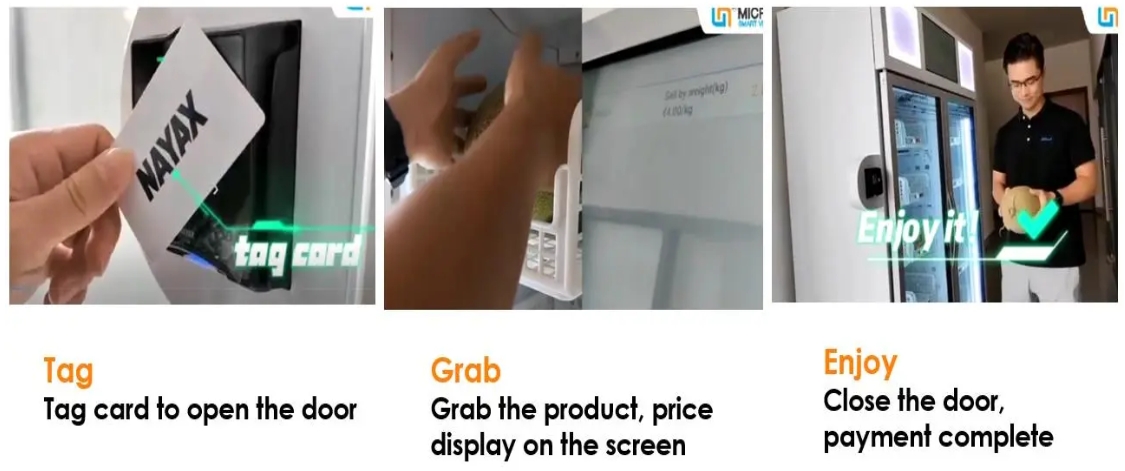 Empowering Operators with Smart Management
Equipped with a smart management system, the Smart Fridge Vending Machine offers an array of benefits for operators. Whether they are at their PC or using their mobile device, operators can remotely control the machine, enabling them to turn it on or off and adjust the cooling temperature as required. Additionally, the system provides real-time insights into sales, inventory levels, and electricity consumption, empowering operators to make data-driven decisions for a smoother operation.
Membership Perks and Personalized Pricing
The Smart Fridge facilitates membership management, allowing operators to create different levels of membership with exclusive benefits. Tailored pricing and promotions can be offered to members, fostering a sense of belonging and appreciation among the office community. Furthermore, the system enables operators to send giveaways and promotional offers to engage employees and keep the snacking experience exciting.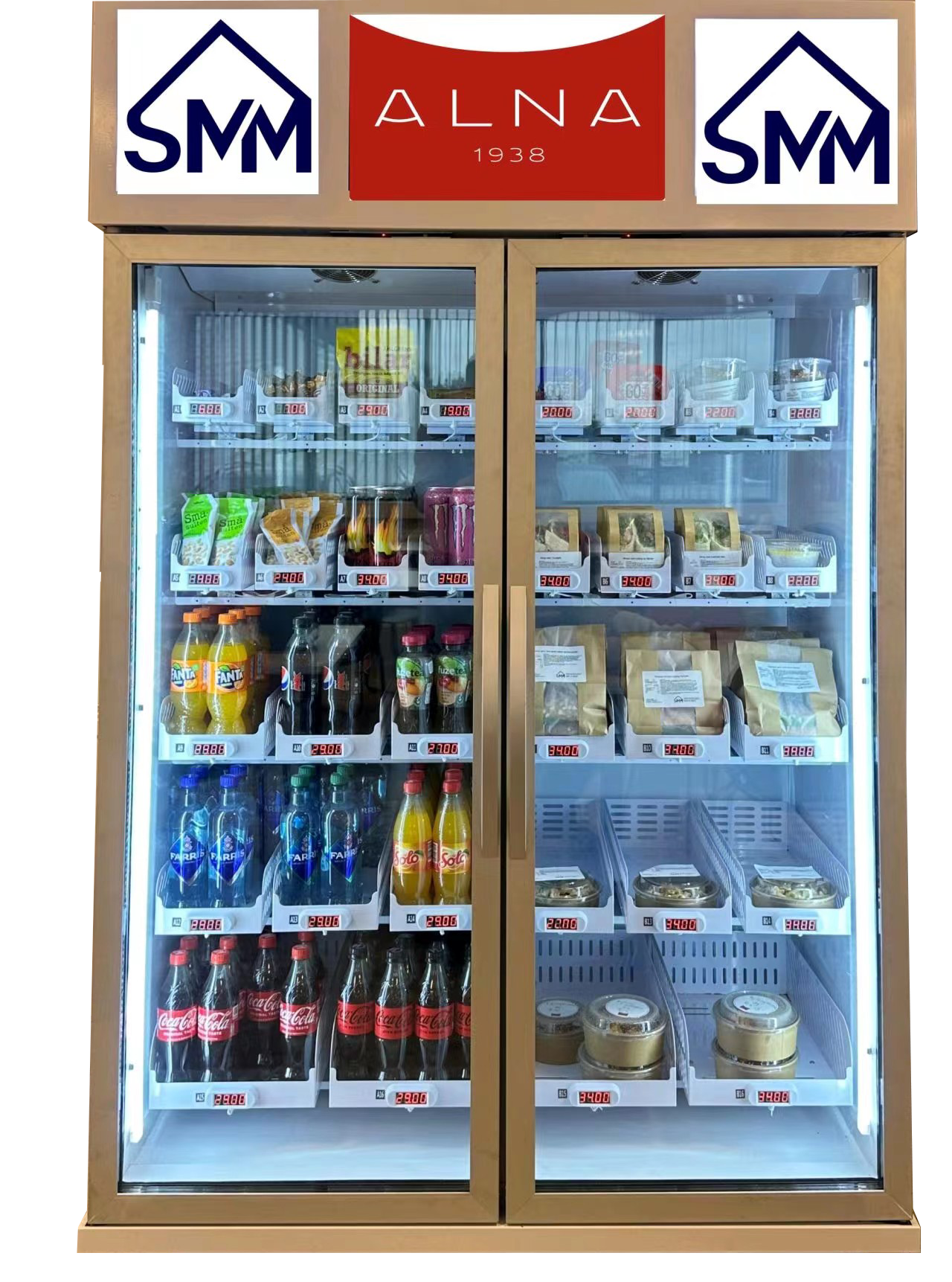 The Smart Fridge Vending Machine for Office Snacks by Micron Smart Vending Company is set to transform the way employees snack during their workday. With its space-saving design, diverse product options, high-efficiency refrigeration, and user-friendly interface, the Smart Fridge enhances employee wellbeing and productivity. The integration of a smart management system and customizable membership perks ensures a seamless and enjoyable experience for both employees and operators alike. As the Smart Fridge makes its way into offices across the USA, it is poised to become an indispensable tool in enhancing workplace satisfaction and employee satisfaction.