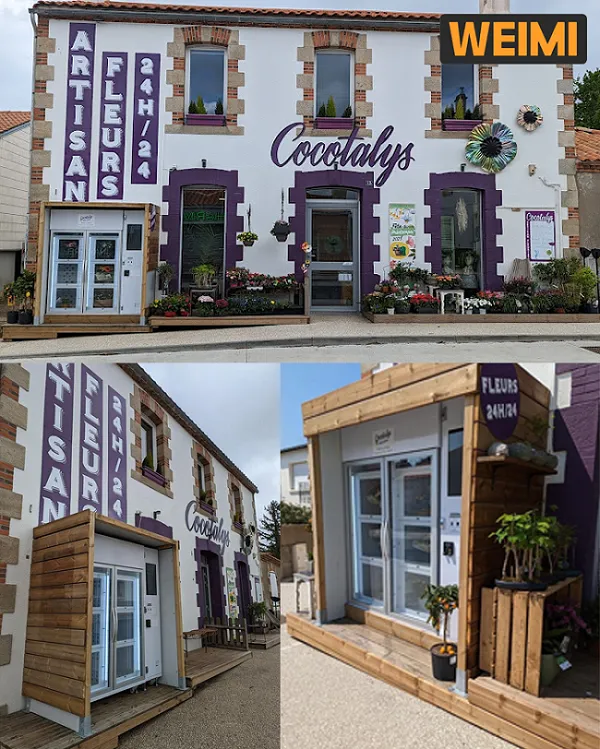 In the bustling streets of France, one can now witness the charming addition of flower vending machines outside traditional flower stores. Thanks to Micron Smart Vending Company, these innovative flower vending machines have become a game-changer for local florists, offering unmatched convenience, extended hours of operation, and the opportunity to boost their income.
Round-the-Clock Blooms
For the passionate owner of a flower store in France, the decision to embrace the flower vending machine technology has been a game-changer. By placing the vending machine at the store's entrance, customers can now access fresh and beautiful blooms 24/7, catering to their floral needs even outside regular business hours. This not only enhances customer satisfaction but also opens up new avenues for revenue generation.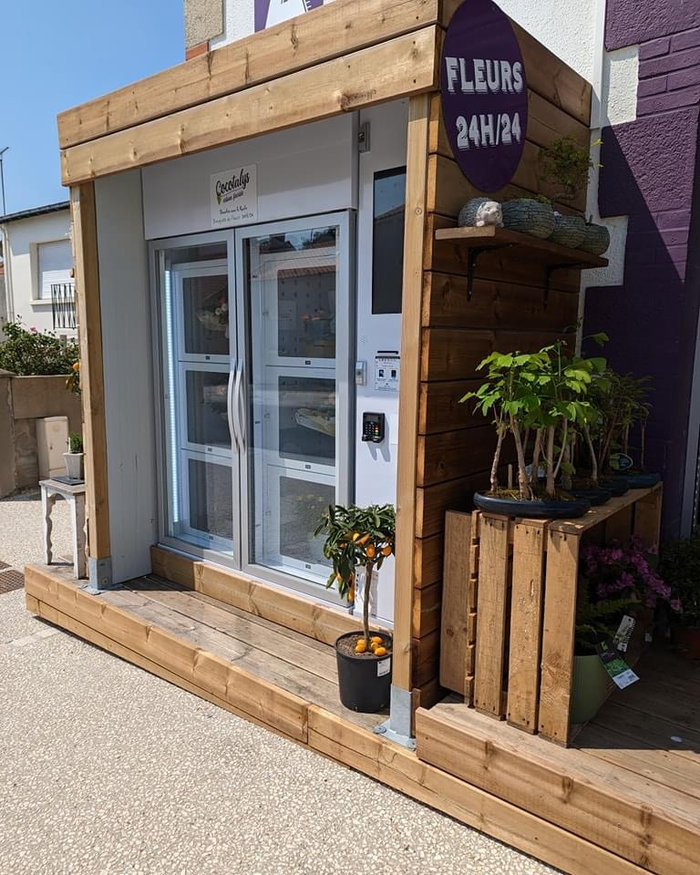 Micron Smart Vending: A Pioneering Provider
Behind this revolutionary concept stands Micron Smart Vending Company, renowned for its cutting-edge vending machine technology. With a focus on ensuring the utmost care and freshness of the flowers, their vending machines are designed with a range of features to cater to the specific needs of the floral industry.
Lockers, Cooling, and Freshness
One of the standout features of these flower vending machines is the incorporation of lockers, which protect delicate flower arrangements from potential damage and squeezing. Furthermore, a highly efficient cooling system, complemented by a water storage basin, ensures that the flowers stay fresh and vibrant, regardless of the time of day.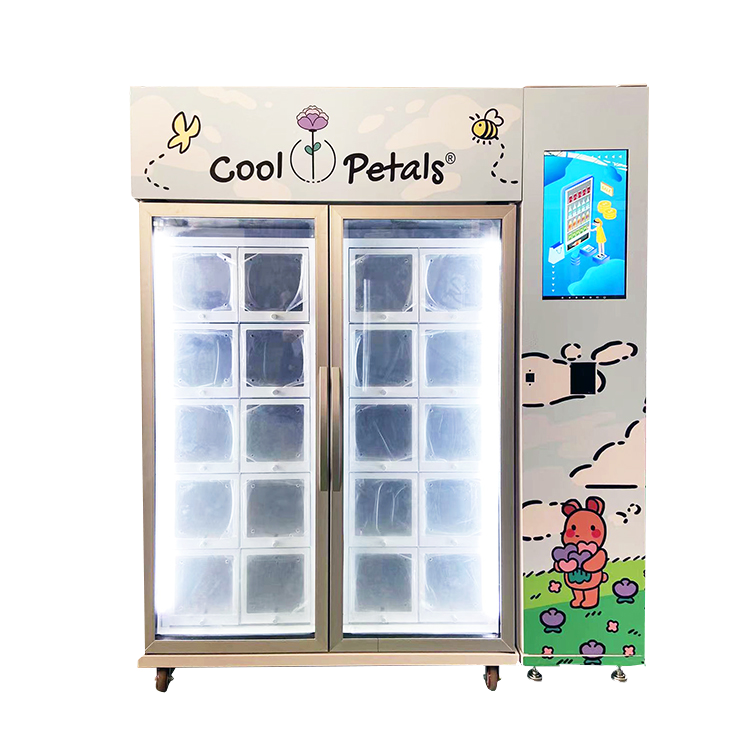 Remote Management and Real-Time Insights
Empowering flower store owners with convenient and efficient control, the Micron flower vending machine comes equipped with a smart software management system. Operators can remotely control and monitor the machine, accessing real-time inventory and sales data through their mobile phones. This capability streamlines operations, allowing for timely restocking and optimized flower selection.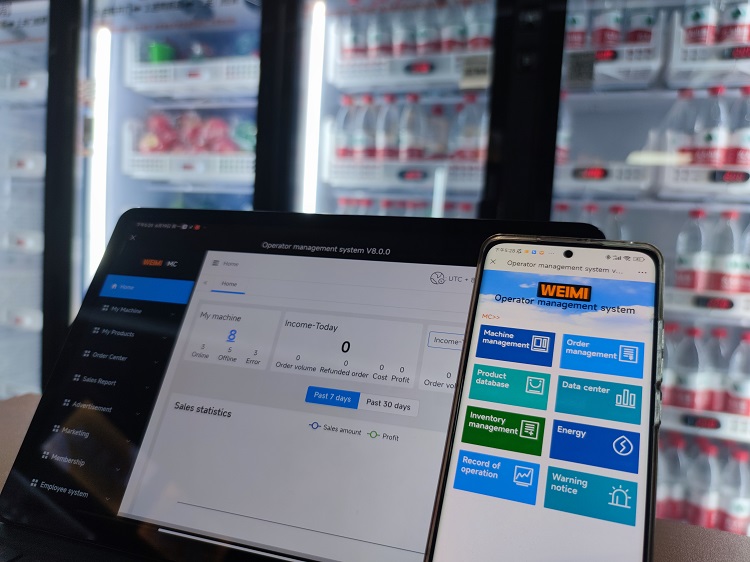 Customizable Lockers: A Blossoming Business
Recognizing the diverse floral offerings, Micron Smart Vending allows the locker size to be tailored to the store owner's preferences. This flexibility opens up opportunities to showcase various products, including enchanting flower bouquets and delightful potted plants, all within the vending machine's secure and convenient compartments.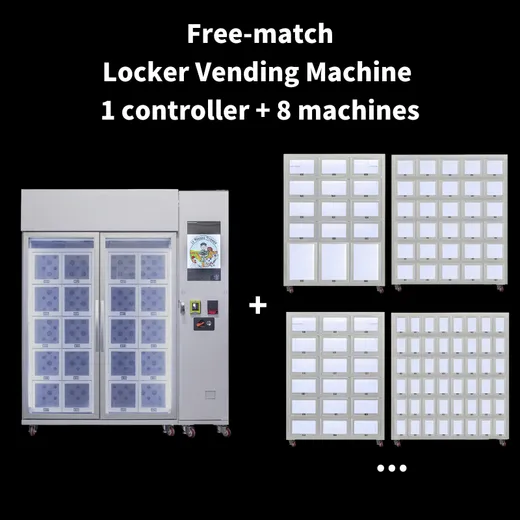 A Win-Win Scenario
By adopting the flower vending machine, our French florist has created a win-win scenario for both her business and customers. On one hand, customers enjoy the flexibility of purchasing flowers at any hour, even during holidays and late nights. On the other hand, the flower store owner has unlocked new revenue streams without the need for additional staff or extended operating hours.
A Flourishing Future
As the concept of flower vending machines gains momentum in France, more florists are expected to embrace this modern approach. The allure of extended business hours, increased customer engagement, and the ability to boost revenue while maintaining top-notch product quality makes flower vending machines an attractive investment.
As the flower vending machine culture continues to blossom in France, Micron Smart Vending Company's revolutionary technology has become the go-to choice for florists seeking to expand their businesses. The combination of lockers for product protection, cooling systems for flower freshness, and the ease of remote management through smart software has transformed the flower retail landscape. As these charming vending machines continue to proliferate across France, the flourishing relationship between technology and tradition marks the beginning of a vibrant future for the floral industry.